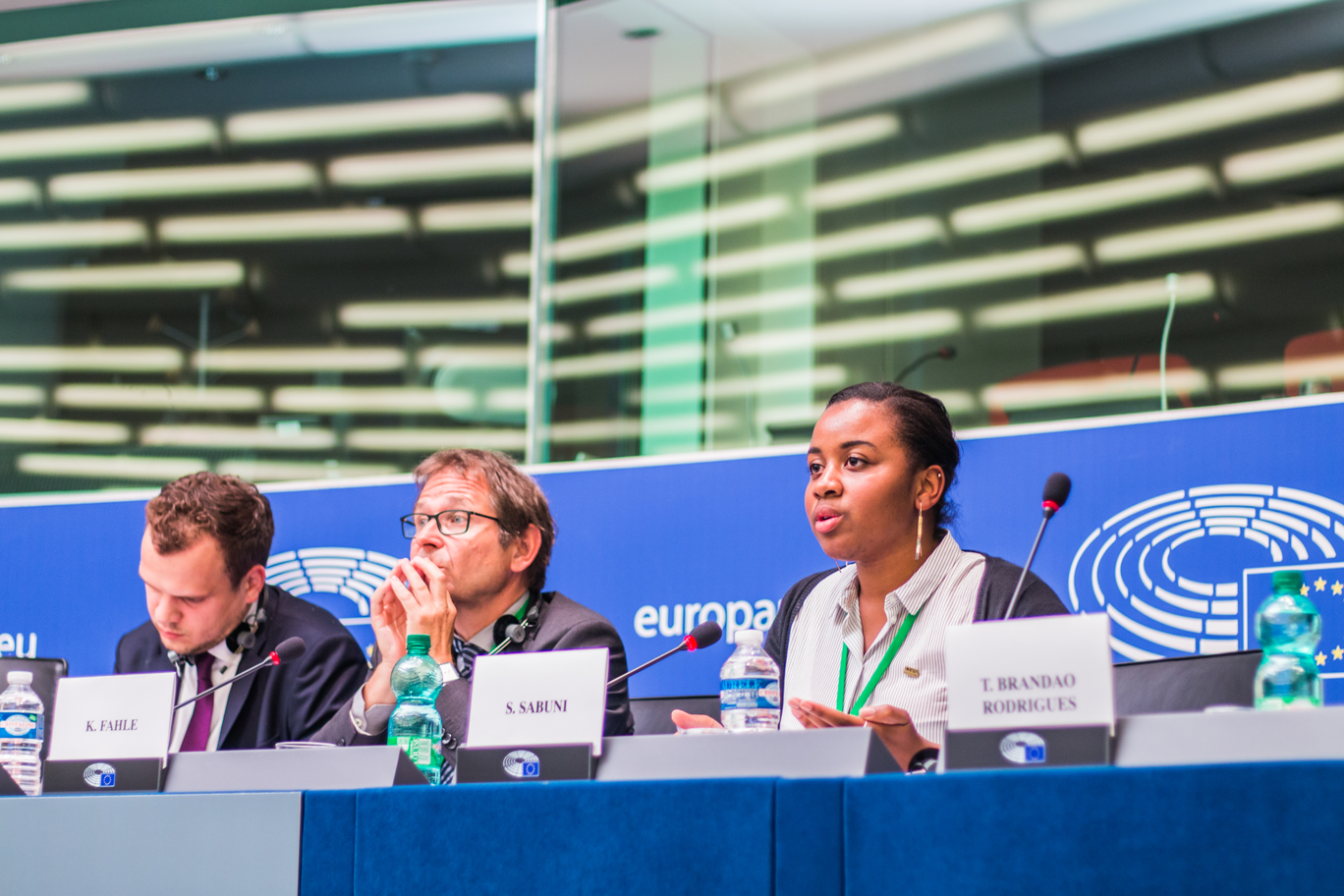 On 13th June 2017, the 30th-anniversary celebrations of the Erasmus+ programme took place in Strasbourg. ESN was present with 4 members to represent the student-led movement that has been supporting the programme since the beginning - in 1989, two years after the establishment of the programme.
The event marked the launch of the brand new Erasmus+ App, developed by the European Commission with the support of the European University Foundation and the Erasmus Student Network.
Presentation of the Erasmus+ Mobile App - bringing the Erasmus Programme into the 21st century! #EplusFuture #ErasmusPlus pic.twitter.com/mxmZixvzev

— ESN International (@ESN_Int) June 13, 2017
The Erasmus+ App, now available on Android and iOS, was built as part of global efforts to bring Erasmus+ into the digital era. The app provides users with information on Erasmus+ opportunities for individuals and offers guidance through the mobility process - from the application phase to the return to their own country. The app also features Erasmus+ tips crowdsourced from Erasmus+ alumni and offers an easy way for Erasmus+ students to meet each other through community-led, locally organised ESN events all around Europe.
Notably, the Erasmus+ App brings together existing tools - such as the Online Linguistic Support and the Online Learning Agreement - that support and simplify the mobility process.
The celebrations also brought together representatives from each of the Erasmus+ programme countries - making it the perfect opportunity for some inspiring interviews. ESN capitalised on this opportunity by interviewing a series of Erasmus+ alumni for our #HumansOfErasmus campaign - in particular, Tiago Brandão Rodrigues, the Portuguese Minister for Education.
As part of the event, ESN also participated in a series of panel debates on the future of Erasmus+. Comments from participants and panellists alike highlighted global appreciation for the programme.
"Erasmus programme has been a key driver in modernising educational systems" - @MilanZver #EplusFuture #ErasmusPlus

— ESN International (@ESN_Int) June 13, 2017
The debates, encompassing a wide spectrum of participants, yielded a series of desires from the audience: from an increased budget to a more inclusive programme.
"More inclusion, more local, more outreach, more ownership, more money." - @Ssabuni, conclusions from this afternoon's #EplusFuture debate. pic.twitter.com/BpHaZ5r6aV

— ESN International (@ESN_Int) June 13, 2017
From Commission President Jean-Claude Juncker to members of the audience, it seemed that everyone had a wish for #Eplusfuture.
This week we celebrated 30 years of #ErasmusPlus, now we look forward to an even more ambitious future! More @ https://t.co/7CFwtjsrl2 pic.twitter.com/rV37hk7HIR

— Erasmus+ (@EUErasmusPlus) June 16, 2017
Looking towards the future, it is clear that the Erasmus+ programme is a key part of the European narrative, and will be around for a long time to come.