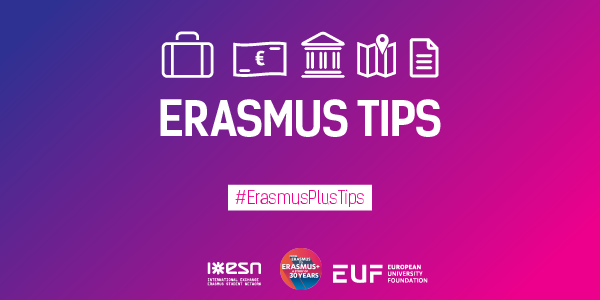 Wednesday, 12 April, 2017 - 18:50
Are you a former Erasmus student? What things you wish you'd known before, during and after your stay abroad?
Now you have a chance to help future international students, by submitting your best Erasmus tips! Bring online your expertise on accommodation, administration, social life or finances, to make it easier for the next generation of Erasmus+.
Selected submissions will be published on the Erasmus+ App, new mobile platform aimed to support exchange programmes, to be released in June 2017. 
Share #ErasmusPlusTips with your former exchange friends and take part in this initiative by 30th of April!