ESU European Students' Union
ESU - The European Students' Union is the umbrella organisation of 47 national unions of students from 39 countries (May 2013). The NUSes are open to all students in the country regardless of their political conviction, religion, ethnic or cultural origin, sexual orientation and social standing. They are run and controlled by students, that hold democratic elections, act autonomously and independently and as representative decision-making bodies. The aim of ESU is to represent and promote the educational, social, economic and cultural interests of students in Europe towards all relevant institutions and in particular the European Union, Council of Europe and UNESCO.
ESN is associate member of ESU and collaborates in advocacy efforts on the European level.

AEGEE Europe
AEGEE (Association des Etats Généraux des Etudiants de l'Europe) is a voluntary, secular, non-profit, not linked to any political party association represented by students in Europe. 
AEGEE promotes an unified Europe without prejudices, strives for creating an open and tolerant society of today and tomorrow as well as fosters democracy, human rights, tolerance, cross-border cooperation, mobility and European dimension in education.
ESN and AEGEE have always shared many goals and objectives. In the last years the collaboration has been strengthened substantially by improving the collaboration on EU level and supporting each others' projects.

International Federation of Medical Students Associations
The International Federation of Medical Students' Associations (IFMSA) is a non-partisan and not-for-profit organization recognized as one of the oldest and largest student-run organizations in the world. IFMSA was established in 1951 after the end of World War II to serve as a platform for unity, collaboration and peace among medical students. IFMSA currently has a broad representation of 141 member organizations from 130 countries across the world and works in close relation with several non-governmental organizations globally. IFMSA holds biannual meetings - General Assemblies - one in March and one in August as well as regional meetings across its 5 regions. IFMSA focuses its work in six areas which are Medical Education, Public Health, Sexual and Reproductive Health and Rights including HIV and AIDS, Human Rights and Peace, Professional Exchange, and Research Exchange. Through these standing committees, IFMSA builds capacity and conducts advocacy on local, national, and international levels. IFMSA has a special consultative status within the United Nations ECOSOC and has been recognized on several occasions as the voice of medical students by the World Health Organization (WHO). Most notably, IFMSA is invited to participate in the World Health Assembly, organized by the WHO, to represent the views of future physicians when it comes to international health concerns. 

European University Foundation
Erasmus Student Network collaborates with European University Foundation on annual basis in different student mobility and rights projects.
The European University Foundation (EUF), with headquarters in Luxembourg, constitutes the parent organization, the "umbrella", of the intended alliance of European universities. The foundation assumes central functions of coordination for the universities. The alliance is set up by cooperation contracts between the foundation and individual universities. A prerequisite for intensive and successful collaboration among the universities is a high degree of individual freedom of action.

UNICA - Network of Universities from the Capitals of Europe
UNICA signed a cooperation agrement with the Erasmus Student Network in March 2014 in the framework of their collaboration in the ExchangeAbility and Mapability
UNICA is a network of 46 universities from 35 capital cities of Europe, with a combined strength of over 150,000 staff and 1,800,000 students. Its role is to promote academic excellence, integration and co-operation between member universities throughout Europe. It provides a forum in which universities can reflect on the demands of strategic change in education, research cooperation, university policy and organization as well as university societal engagement. To achieve its aims UNICA articulates the views of member universities to European institutions and to national, regional and municipal governments. It provides the members with information on European initiatives and programmes, and supports them in co-operative projects.

United Nations Educational, Scientific and Cultural Organization
UNESCO seeks to build peace through international cooperation in Education, the Sciences and Culture. UNESCO's programmes contribute to the achievement of the Sustainable Development Goals defined in Agenda 2030, adopted by the UN General Assembly in 2015. UNESCO's Constitution starts with "Since wars begin in the minds of men and women, it is in the minds of men and women that the defences of peace must be constructed." In this spirit, UNESCO develops educational tools to help people live as global citizens free of hate and intolerance. UNESCO works so that each child and citizen has access to quality education. By promoting cultural heritage and the equal dignity of all cultures, UNESCO strengthens bonds among nations. UNESCO fosters scientific programmes and policies as platforms for development and cooperation. UNESCO stands up for freedom of expression, as a fundamental right and a key condition for democracy and development. Serving as a laboratory of ideas, UNESCO helps countries adopt international standards and manages programmes that foster the free flow of ideas and knowledge sharing.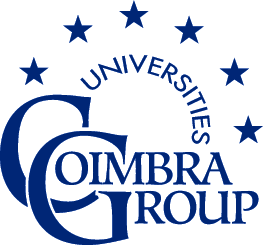 Coimbra Group
Founded in 1985 and formally constituted by Charter in 1987, the Coimbra Group is an association of long-established European multidisciplinary universities of high international standard. The Coimbra Group is committed to creating special academic and cultural ties in order to promote, for the benefit of its members, internationalisation, academic collaboration, excellence in learning and research, and service to society. It is also the purpose of the Group to influence European educational and research policy and to develop best practices through mutual exchange of experience.
Debating Europe
Friends of Europe and Europe's World, in partnership with the European Parliament, Microsoft and Gallup, are proud to announce an innovative online debate platform that lets YOU submit YOUR policy ideas directly to Europe's leaders on the vital issues shaping our future: Growth, Green, Tech, Global and Future. We put ideas and suggestions straight to influential thinkers and policymakers for their support or criticism. The outcomes will be synthesised into policy recommendations to be presented to Europe's political leaders and summarized in Europe's World.

The Class Foundation
In 2011, The Class Foundation was founded in response to a growing student housing crisis in the Netherlands. This regional scope widened throughout the past decade but the core purpose remained; unveiling innovative solutions to the common challenge in solving the student housing crisis. With their initiatives, The Class Foundation provides its growing network with a stage to identify the current needs and shape the student living of tomorrow. Additionally, the foundation works to connect real estate players, higher education representatives, and city leadership officials to stage a cohesive approach to solving the student housing crisis.

LEO-NET
LEO-NET is a dynamic network committed to increase sustainable employability within Europe and beyond. The 100 members of the network  are higher education institutions and intermediate organizations. All members consider sustainable employability of their alumni of paramount importance. Therefor LEO-NET offers its members information, inspiration & tools to improve the connection between students, graduates and employers. 
LEO-NET was founded in 1999 and grew. Today it has become a valuable and trusted partner to its members, governing bodies (e.g. European Commission, National agencies), peer organizations (e.g. ESN, Santander Group, Compostela Group), students, graduates and enterprises. 
For more information visit http://leo-net.org/ or contact [email protected]

U-Multirank
A multidimensional, user-driven approach to international ranking of higher education institutions based on empirical data. Erasmus Student Network signed a cooperation agreement with U-Multirank in November 2013.
In contrast to most well known rankings, U-Multirank not only focuses on research. It also takes into account other aspects like teaching and learning, research, knowledge transfer, international orientation and regional engagement. Furthermore no composite overall indicators are being calculated since those are seen as not very robust.  Finally the methodology combines institutional ranking (of whole institutions) with field-based rankings that focus on particular academic disciplines or groups of programmes.
More information can we found on www.umultirank.org
Center for Higher Education, Verler Strabe 6, 33332 Guetersloh, Germany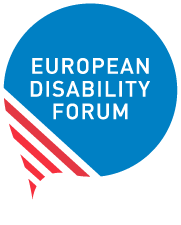 European Disability Forum (EDF)
The European Disability Forum signed a cooperation agrement with the Erasmus Student Network in February 2014 in the framework of their collaboration in the ExchangeAbility and Mapability project.
EDF is the European umbrella organisation representing the interests of 80 million persons with disabilities in more than 30 countries in Europe. The mission of EDF is to ensure disabled people full access to fundamental and human rights through their active involvement in policy development and implementation in Europe. EDF is a member of the International Disability Alliance and works closely with the European institutions, the Council of Europe and the United Nations.

Association for Higher Education Access and Disability (AHEAD)
AHEAD signed a cooperation agreement with the Erasmus Student Network in May 2014 in the framework of their collaboration in the ExchangeAbility and Mapability project.
AHEAD, Association for Higher Education Access and Disability is an independent non-profit organisation working to promote full access to and participation in further and higher education for students with disabilities and to enhance their employment prospects on graduation.

Politico
POLITICO is a global nonpartisan politics and policy news organization, headquartered in Washington, D.C. In April 2015, a European edition of the publication launched through a joint venture with the leading digital publisher in Europe, Axel Springer. Based in Brussels, POLITICO's European edition covers the politics, policy and personalities of Europe. With reporting assets in key national capitals, the publication truly connects the dots between Europe's biggest power players. Its journalism lives online at Politico.eu; in print via a weekly newspaper distributed to more than 20,000 readers in Brussels, London, Paris, Berlin, Frankfurt and Luxembourg; in daily morning newsletters, such as Ryan Heath's Brussels Playbook and POLITICO Brexit Files; in POLITICO Pro, the real-time policy news service; and through news-making events. In 2016, an annual ComRes/Burson-Marsteller survey ranked the European edition of POLITICO as the #1 most-read publication by EU influencers. POLITICO is emerging on the European media scene with over 60 journalists representing 22 nationalities and 14 languages.
ASEF
The Asia-Europe Foundation (ASEF) promotes greater mutual understanding between Asia and Europe through intellectual, cultural and people-to-people exchanges. Through ASEF, civil society concerns are included as a vital component of deliberations of the ASEM.  ASEF was established in February 1997 by the participating governments and organizations of ASEM and has since implemented over 650 projects, engaging over 17,000 direct participants as well as reaching out to a much wider audience in Asia and Europe. 
ASEF is the only permanently established institution of ASEM and is funded by voluntary contributions from its member governments and shares the financing of its projects with its civil society partners across Asia and Europe.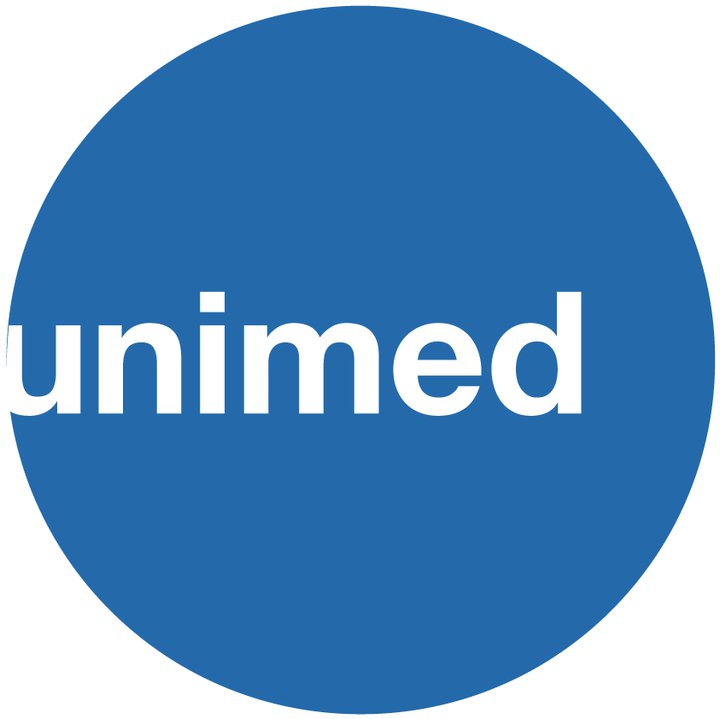 UNIMED
The Mediterranean Universities Union (UNIMED) is an association of universities from 23 countries of both shores of the Mediterranean whose aim is to develop university research and education in the Euro-Mediterranean area in order to contribute to academic cooperation. UNIMED offers important services to its associated members, such as promoting the international dimension of universities, supporting students, researchers and academic staff mobility, planning and promoting fundraising activities, encouraging its network participation in international projects, organizing meetings, discussions and events both at national and international level.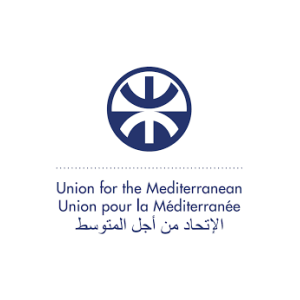 UfM
The Union for the Mediterranean (UfM) is an intergovernmental Euro-Mediterranean organisation which brings together all 28 countries of the European Union and 15 countries of the Southern and Eastern Mediterranean. UfM's mission is to enhance regional cooperation, dialogue and the implementation of projects and initiatives with tangible impact on citizens, with an emphasis on young people and women, in order to address the three strategic objectives of the region: stability, human development and integration.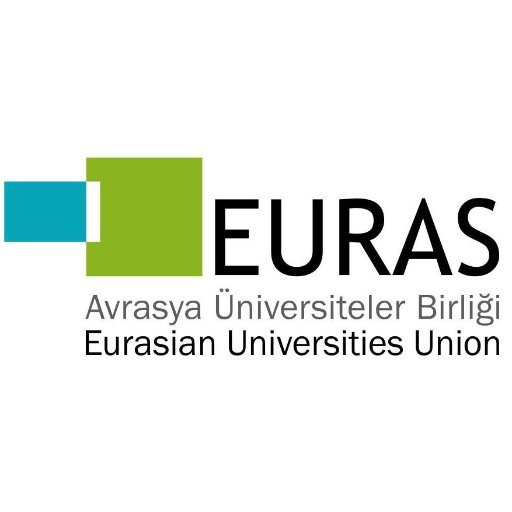 EURAS
The Eurasian Universities Union (EURAS) is the largest international education association promoting cooperation among over 120 institutions from all across West and Central Europe, Balkans, Caucasus, Middle East and Asia, and working for the global advancement of educational standards in the Eurasian region. By building an international educational platform for regional universities, EURAS serves its members as a gateway to reach the best educational services worldwide. EURAS connects higher education institutions belonging to different geo-political and cultural backgrounds and seeks ways to enhance their dialogue and exchange of best practices.