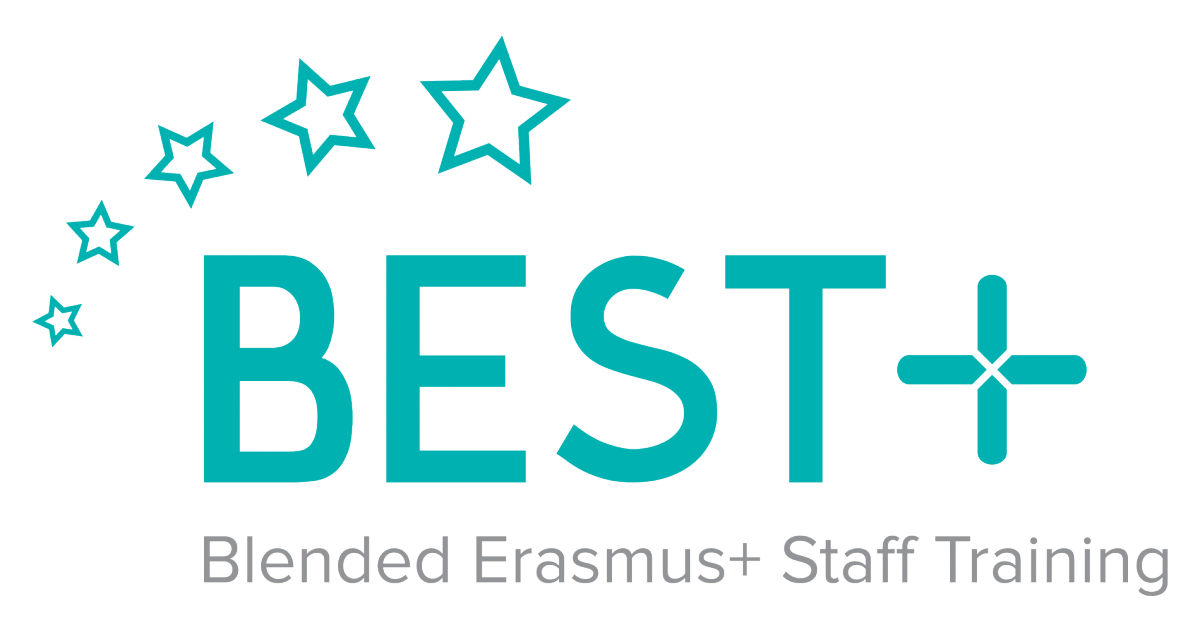 The Blended Erasmus+ Staff Training (BEST+) will introduce blended staff mobility to give higher education institutions a cost-efficient incentive to actively contribute to the professional development of staff members. Giving them the opportunity to engage in mobility schemes themselves and simultaneously engage with colleagues through a blended online approach increases the impact of international cooperation further by equipping staff members with the right skills set. It is expected that it will improve both the quantity and quality of student mobility by creating more qualified staff members who will serve as ambassadors for mobility.
The project aims to create a quasi-laboratory for a new form of staff mobility. By developing a community platform for Higher Education professionals working in international relations, the project will address the following aspects:
Open Educational Resources: The project aims to create Learning Materials for both the online platform and the physical staff trainings. This high quality digital material will be made publicly available and subject to scrutiny by the whole community, which can collaboratively give feedback and contribute to the material. The project will also enable members of the community to contribute by creating their own content for blended staff mobility.
Quality & Quantity of student mobility: Using staff mobility for higher education professionals in international relations will increase the quality of their work and make them ambassadors for mobility themselves. The former will have a direct impact on the quality of student mobility, as it will improve the experience of international students by creating more adaptive and better-qualified staff members. The later will have a direct impact on how well student mobility is perceived by students and institutions, thus increasing the likelihood for students to go abroad and therefore increasing the quantity of student mobility.
Combining online resources and physical staff mobility: The new approach to combine the online platform with physical training events, will make professional development more accessible and facilitate the use of new digital forms of learning. 
The activities organised in the framework of the project will be of various kinds and will target the following target groups: Higher Education professionals, students and policy makers.
On the website blendedmobility you can find staff trainings and learning material which has been developed throughout the project.