Seamlessly manage all of your projects, assignments, and classes on one collaborative workspace - for free!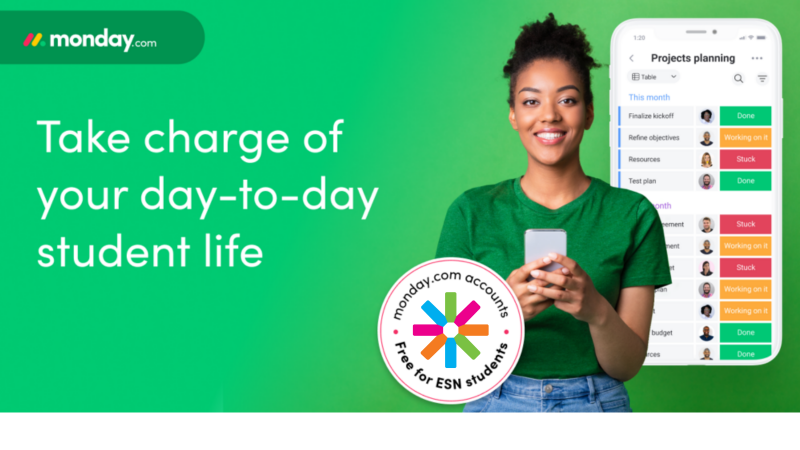 What is monday.com?
monday.com is an easy-to-use work management platform used by over 125,000 teams and organizations around the world. Students can get started instantly with our custom-made templates designed specifically for academic life. With apps, automation, and more, you can customize your boards to work in any way that works for you.
What can you do on monday.com?
Manage all of your academic work

- Organize your tasks, plan long-term projects, and get notified about upcoming deadlines.
Collaborate with your classmates -  Create shared boards for class projects, upload files, and assign tasks to ensure your team is always aligned.

Run projects, hackathons, and more

- Shape workflows and processes to help you keep track of everything and get high-level views of your progress.

Plan for your next step

- Map out your internship and job search, monitor your progress on applications, and keep track of your networking contacts.