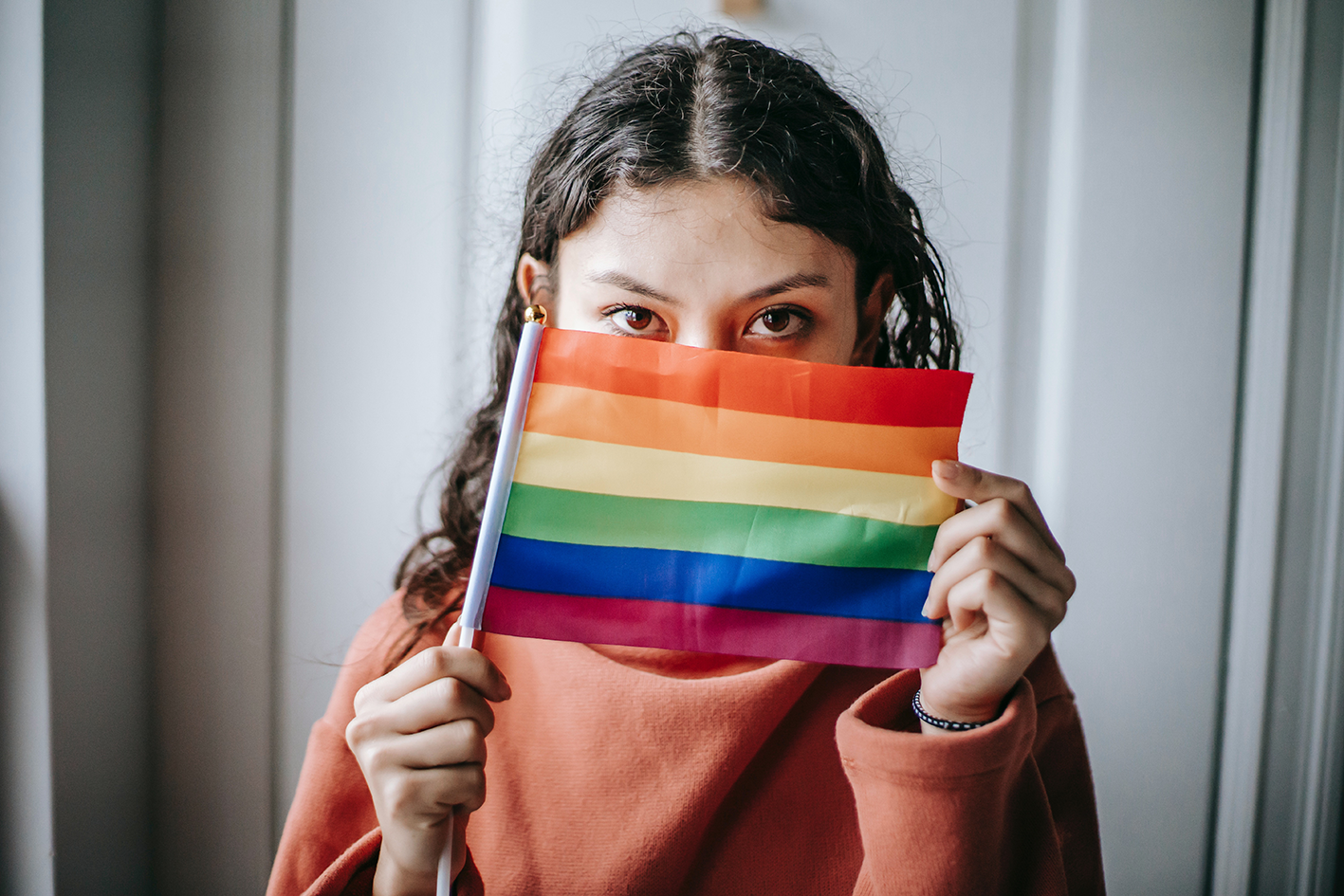 Monday, 14 June, 2021 - 16:44
In a beautifully diverse world, Erasmus Student Network wants to help foster a tolerant and respectful peer-to-peer interaction and make the world a safer place for queer students whether they are our volunteers or exchange students. Hence, following the study session in 2018, Erasmus Student Network volunteers worked on the first edition of the "Under the Rainbow" booklet to facilitate more LGBTQI+ friendly activities in the network across Europe.
This booklet is the result of the Study Session "Under the Rainbow - LGBTQI+, Volunteers and International Students" in partnership with the European Youth Centre of the Council of Europe (CoE) held between the 8th and 15th  April 2018 in Budapest. As part of the Council of Europe's Youth for Democracy Programme, this event aimed at equipping ESN volunteers with relevant knowledge about LGBTQI+, social inclusion, and intercultural differences. This knowledge will allow them to implement quality measures within their local organisations, which will promote a safe and supportive environment for LGBTQI+ international students and ESN volunteers.
Within these guidelines, basic information about sexual orientation and gender identity was introduced, together with the role of our network in this topic and how to articulate student mobility and social inclusion in the field of LGBTQI+ and education. 
The joint efforts towards bettering activities by making them more inclusive continued the following year in September 2019 with another Study Session "ESN Gender Check up". While focusing primarily on gender, participants had an opportunity to touch upon gender roles and gender as a social construct. 
Additionally, in 2021, a training for trainers on the topic of "LGBTQI+ Community & Youth" was organised. Over the span of a few weeks, in the online environment, ESN volunteers had the opportunity to learn about the challenges that LGBTQI+ students and youth face and how they can build LGBTQI+ friendly organisations that contribute to the creation of more inclusive international communities. 
Furthermore, ESN took more actions to ensure LGBTQI+ youth is included in the network by fostering more LGBTQI+ friendly activities organised by volunteers and releasing the first-ever mobility-focused LGBTQI+ survey for former and current exchange students. Help us by filling out the survey before June 20th 2021! 
If you want to know more about the topic, go to ESN.org and read about our most recent activities regarding students' rights regardless of their sexual orientation, gender identity, and expression.
_
The "Under the Rainbow" booklet was written by Sira Inchusta Carrillo, Linn Andersson, Belinda Curcuruto, Blanka Maria Beatrycze Boguszewska, and Elisavet Rozaki, with the contribution of João  Pinto, Inês Moreira, Carlos García Caiado de Moura, Rasmus Benke-Åberg, and all the participants of the "Under the Rainbow" Study Session. We want to take this opportunity to thank the writers, as well as Elisavet Rozaki who designed the first booklet, Nadja Jovicin who updated it, and Gemma Gray who handled proofreading. 
Special thanks go to the Council of Europe, European Youth Centre Budapest, the participants and the facilitators of Study Session "Under the Rainbow - LGBTQI+, Volunteers and International Students" for making this booklet possible and helping create a colourful world for all.