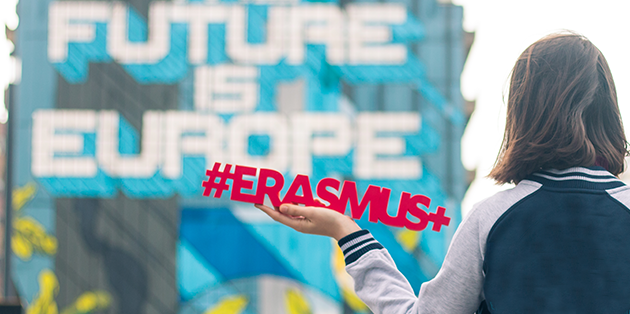 Friday, 22 May, 2020 - 14:34
While negotiations for the budget of the next Erasmus+ programme 2021-2027 are still ongoing, the Higher Education Institutions (HEIs) willing to participate in Erasmus+ projects are currently applying for one the most important documents within the Higher Education sector of Erasmus+: the Erasmus Charter for Higher Education.
The Charter is a prerequisite for any HEI who wants to take part in Erasmus+ projects and mobilities. It outlays standards to ensure quality mobility through a number of commitments towards the students which HEIs should undertake. It includes general principles and commitments. The ECHE is a co-creation of Erasmus+ National Agencies, student representatives such as the Erasmus Student Network (ESN), and other civil society organisations and experts in student mobility.
In its annotated guidelines, the ECHE makes several references to ESN's projects and initiatives, such as SocialErasmus, ESNsurvey 2019 or the Buddy System. The majority of the ECHE commitments will be better achieved if student organisations such as ESN are involved in the design and implementation of the initiatives. With the new Erasmus+ programme aiming for more participation and engagement, there is no better way to start off than involving Erasmus alumni to improve the learning experience of new Erasmus students.
Having all this in mind, ESN has created a document to foster collaboration among HEIs and ESN sections all over Europe, so they can work together to achieve the commitments described in the ECHE in the best way possible. As the biggest Erasmus alumni network in Europe, with 530 local sections present in almost 1000 HEIs and 15000 volunteers working for the enrichment of society through international students, a great impact is secured.
We are sure this collaboration will help achieve the objectives of the new Erasmus programme, encouraging more students than ever to participate and promoting active citizenship and participation among young Europeans.