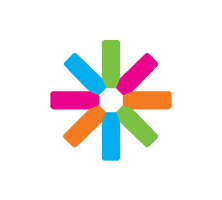 Monday, 17 June, 2019 - 14:47
Following the vision for a more international Erasmus+ programme and the need to support more students, ESN's cooperation with the Union for the Mediterranean (UfM) and with the Mediterranean Universities Union (UNIMED) have recently been solidified through Memoranda of Understanding.
UfM is an intergovernmental Euro-Mediterranean organisation that brings together all 28 EU member states and 15 countries of the Southern and Eastern Mediterranean. UfM enhances regional cooperation, dialogue and the implementation of projects and initiatives with tangible impact on citizens, with an emphasis on young people and women, in order to support human development, stability and integration.
Mr. Nasser Kamel, Secretary General of UfM and João Pinto, President of ESN signed the Memorandum of Understanding to initiate cooperation especially in the field of student mobility during a Conference on Recognition of Higher Education Qualifications co-organised by UfM in Barcelona on 12 April 2019.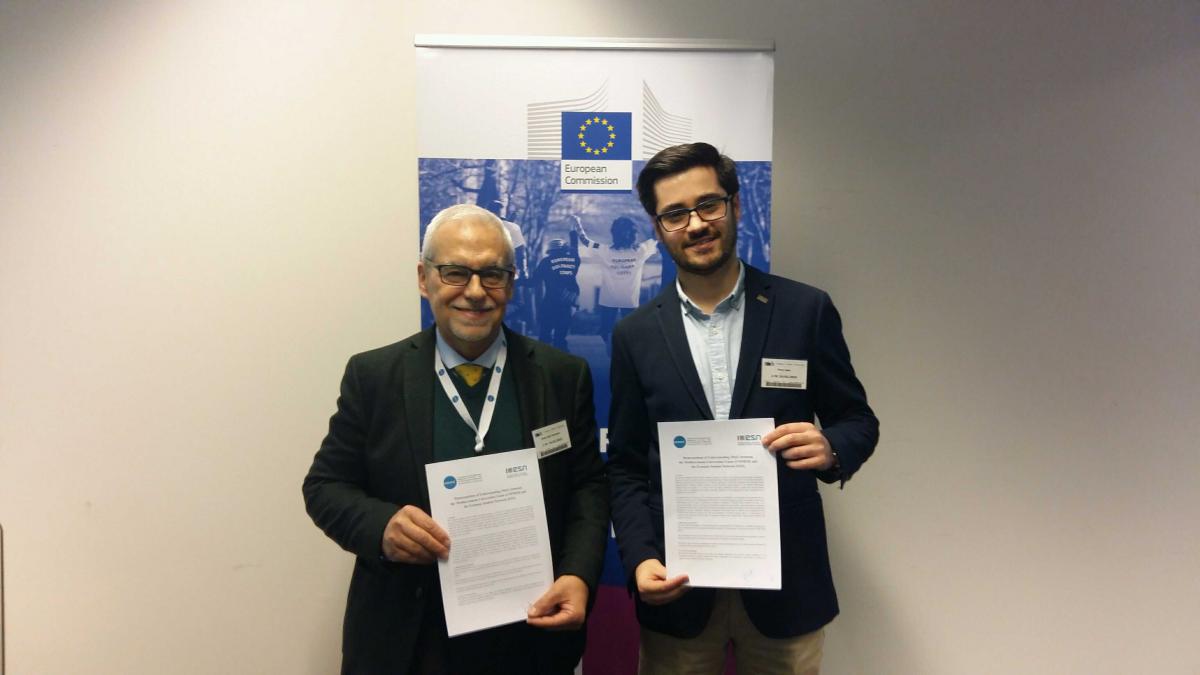 "The partnership with the UfM represents the beginning of a new phase in ESN's institutional relationships. As Erasmus+ and other exchanges increase in importance, more students will need ESN's support and vision for society. This partnership is designed not only to start catering more for these needs, instigating more exchanges of students, but also to increase the connections between two regions bridged by the Mediterranean Sea." - João Pinto, President of ESN
UNIMED is an association of universities from 23 countries of both shores of the Mediterranean that enhances academic cooperation while supporting students, researchers and academic staff mobility, promoting the international dimension of universities, encouraging participation in international projects, and organising meetings, discussions and events.
One of the key moments of the UNIMED Week in Brussels has been the signing of a Memorandum of Understanding between the Erasmus Student Network and UNIMED on 19 March 2019. Through this agreement Mr Francisco Matte Bon, President of UNIMED and  João Pinto, President of ESN, and, confirm the commitment of both organisations to international education and students, the ultimate beneficiaries of this cooperation.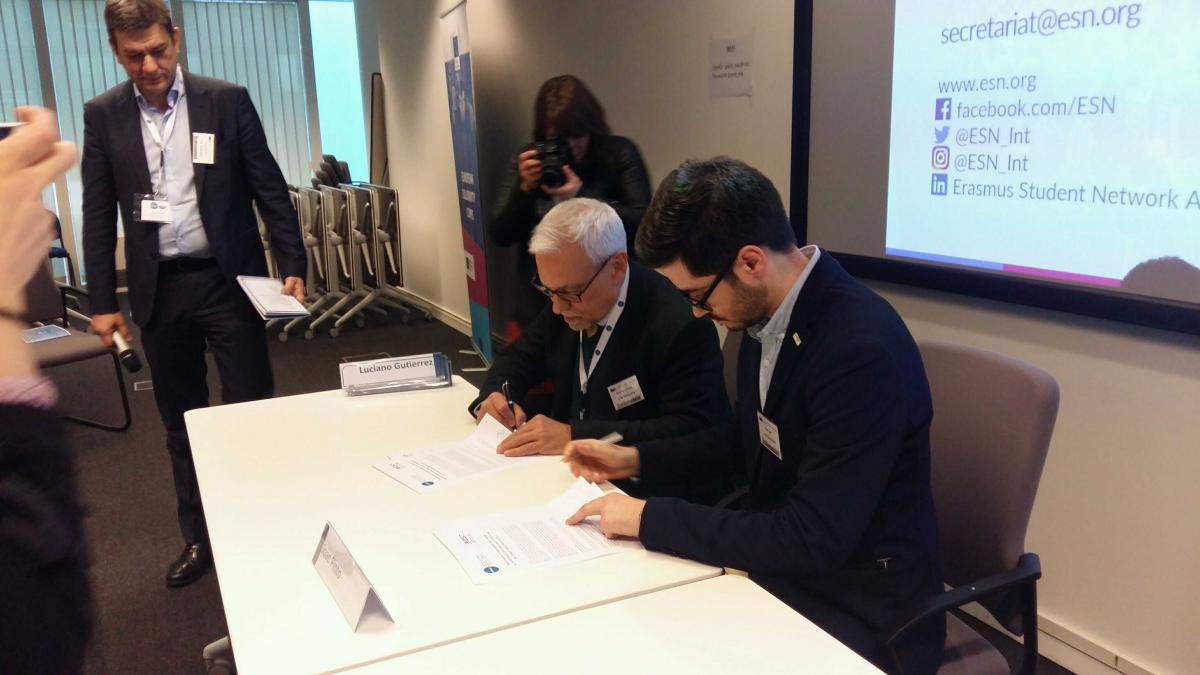 ESN is delighted about the signature of these Memoranda of Understanding and is looking forward to further cooperation with UfM and UNIMED!