Tuesday, 18 December, 2018 - 17:54
Erasmus Without Paper (EWP), an initiative aiming to digitalise the currently paper-based workflow from the Erasmus+ mobility process, has been launched on the 12th of December at a conference hosted by Ghent University.
The project, co-funded by the EU Erasmus+ Programme, allows for the real-time exchange of data among Higher Education Institutions (HEIs) and streamlines technical solutions for student mobility across institutions in Europe. The public & free electronic network is now operational and allows for connecting all HEIs. It caters for institutions that have their own software for student mobility management, HEIs who use commercial software providers, as well as HEIs who do not use any dedicated software yet. For the latter, Erasmus Without Paper provides the EWP Dashboard, a free solution that also integrates the Erasmus+ Mobile App and the Online Learning Agreement. Furthermore, EWP launched the Open Source University Alliance, which collects various software solutions for the benefit of the whole Higher Education community.
"The future of #Erasmus is a more inclusive and accessible programme. #ErasmusWithoutPaper is an important step towards less bureaucracy & more supportive exchanges!" - @VDebiaisSainton,
Head of the #HigherEd Unit of @EU_Commission highlights the importance of digitalisation pic.twitter.com/Y5RWVfReZg

— ErasmusWithoutPaper (@erasmuswp) 12 December 2018
International Relations Offices across Europe have been dealing with a very heavy administrative workload, which has been confirmed by extensive desk research with more than 1000 institutions surveyed. By connecting HEIs across Europe and beyond, Erasmus Without Paper reduces the administrative workload and costs for university staff and increases the efficiency by making administrative procedures easier for students.
#ErasmusWithoutPaper is live! From nominations to the transcript of records, EWP digitalises the student data exchange in many scenarios and across commercial and in-house tools. Find more information on https://t.co/V09h8RonM1 pic.twitter.com/ydITHEzjoW

— ErasmusWithoutPaper (@erasmuswp) 12 December 2018
In the lead-up to the next Erasmus+ Programme (starting in 2021), the EWP consortium will support HEIs and National Agencies for the European-wide roll-out. Additionally, a Competence Centre with necessary documentation, training modules, software guidance and other tools will be implemented to ensure maintenance and sustainability.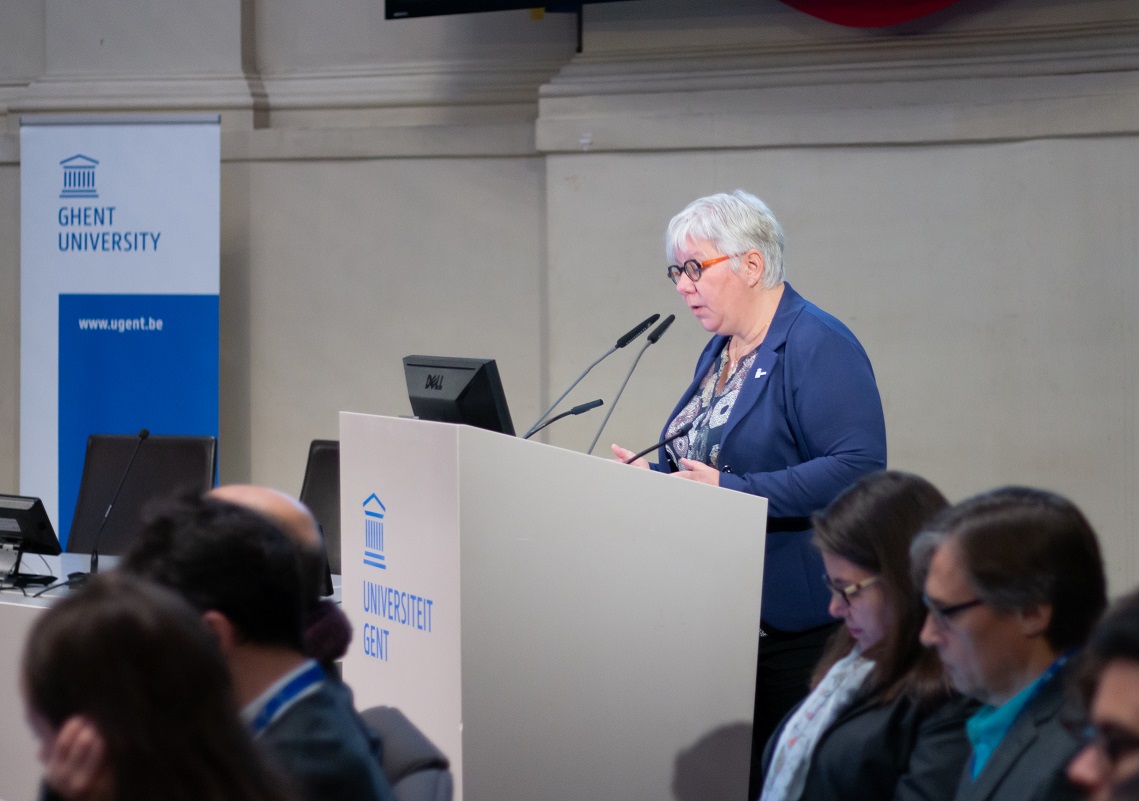 Welcome by the Ghent University
Mieke Van Herreweghe, Vice-Rector of Ghent University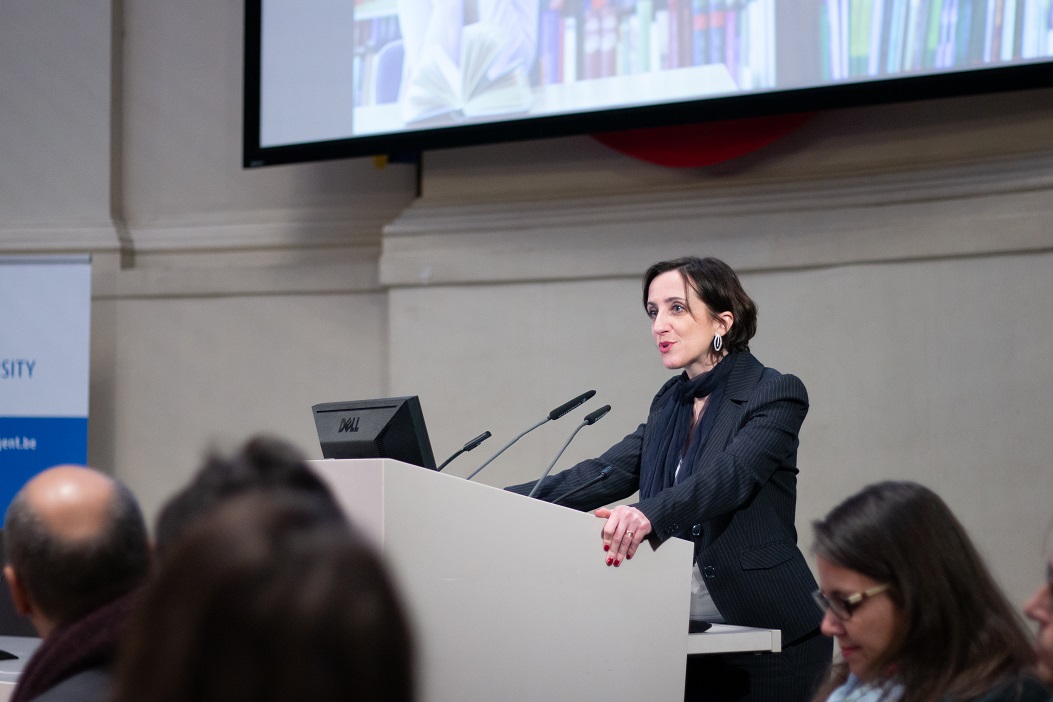 The future of Erasmus
Vanessa Debiais-Sainton, European Commission, DGEAC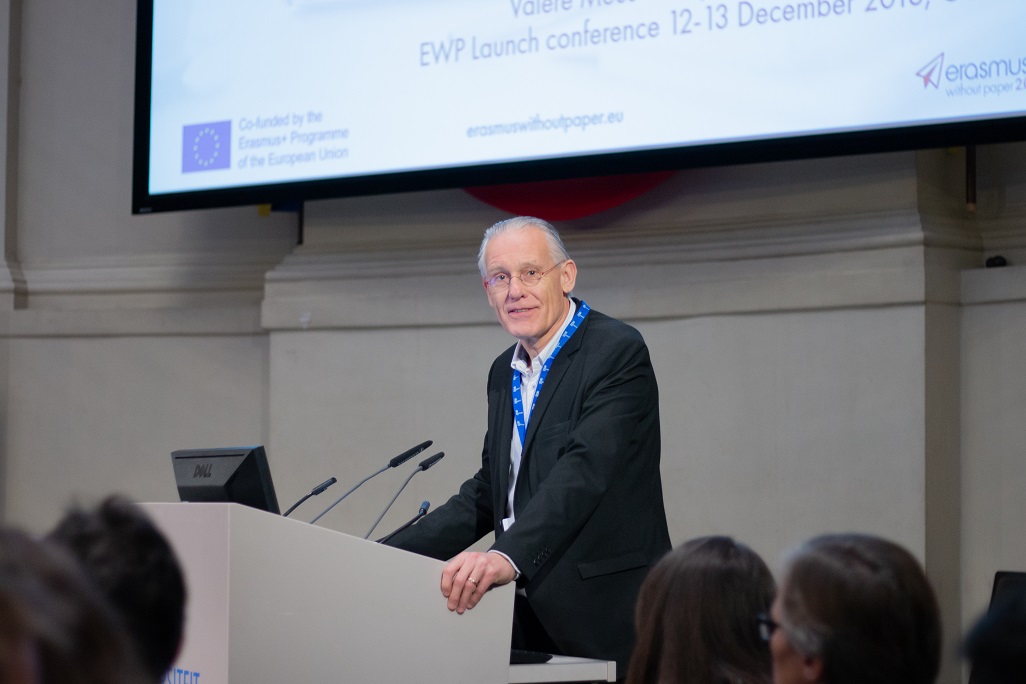 Erasmus Without Paper – all you ever wanted to know
Valère Meus, EWP project coordinator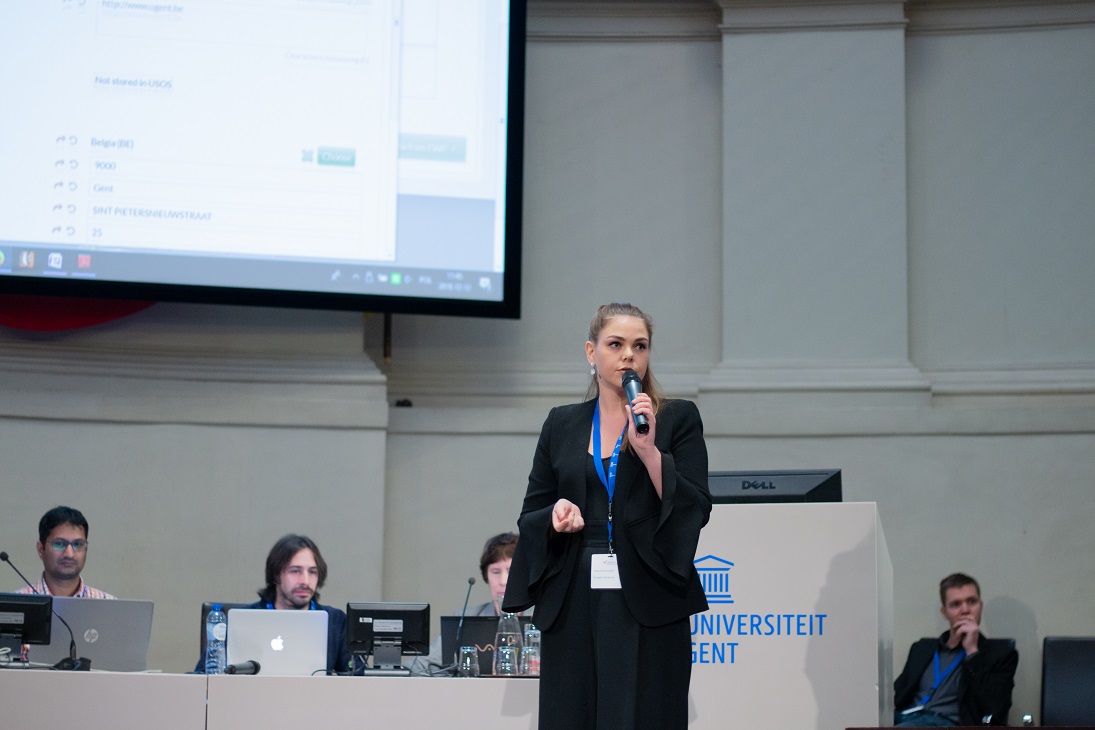 Launch of the Erasmus Without Paper network
Moderator: Paul Leys, Ghent University IRO representatives: Emmiina Vihervirta (UPEM - Université Paris-Est Marne-la-Vallée), Mathias Bücken (Universität Bremen), Klementyna Kielak (University of Warsaw), Barbara Costa (University of Porto), Harpa-Sif Arnarsdottir (European Commission)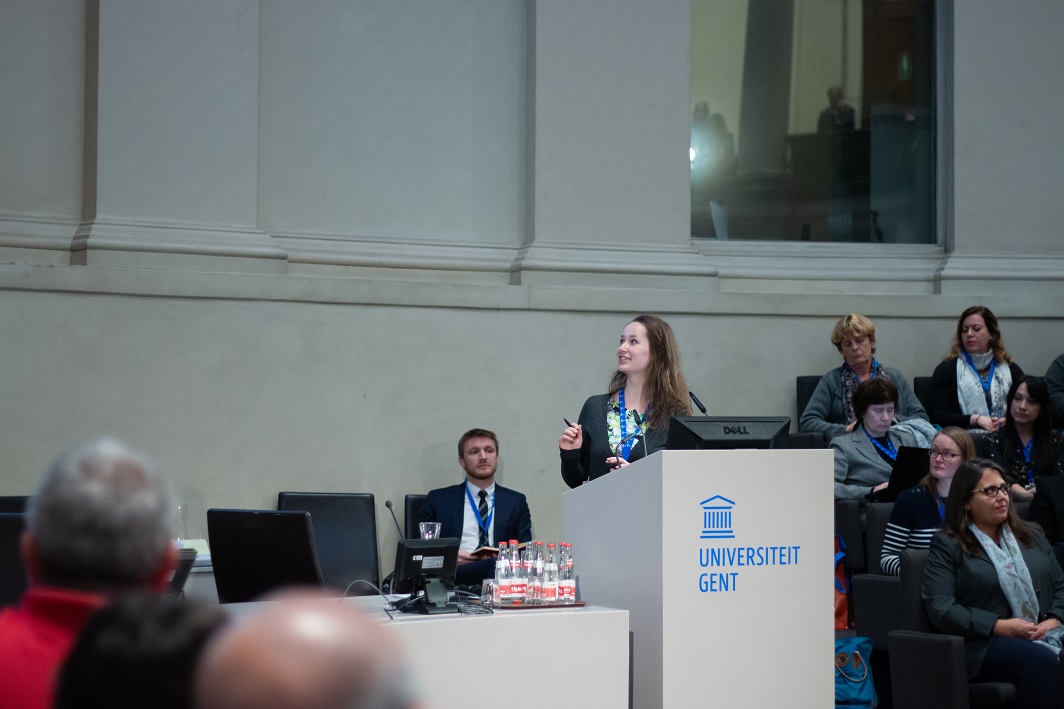 The EWP Dashboard and the EWP Competence Centre
Jorge Santos (University of Porto), Daiga Kuzmane (European University Foundation), Stefan Jahnke (European University Foundation)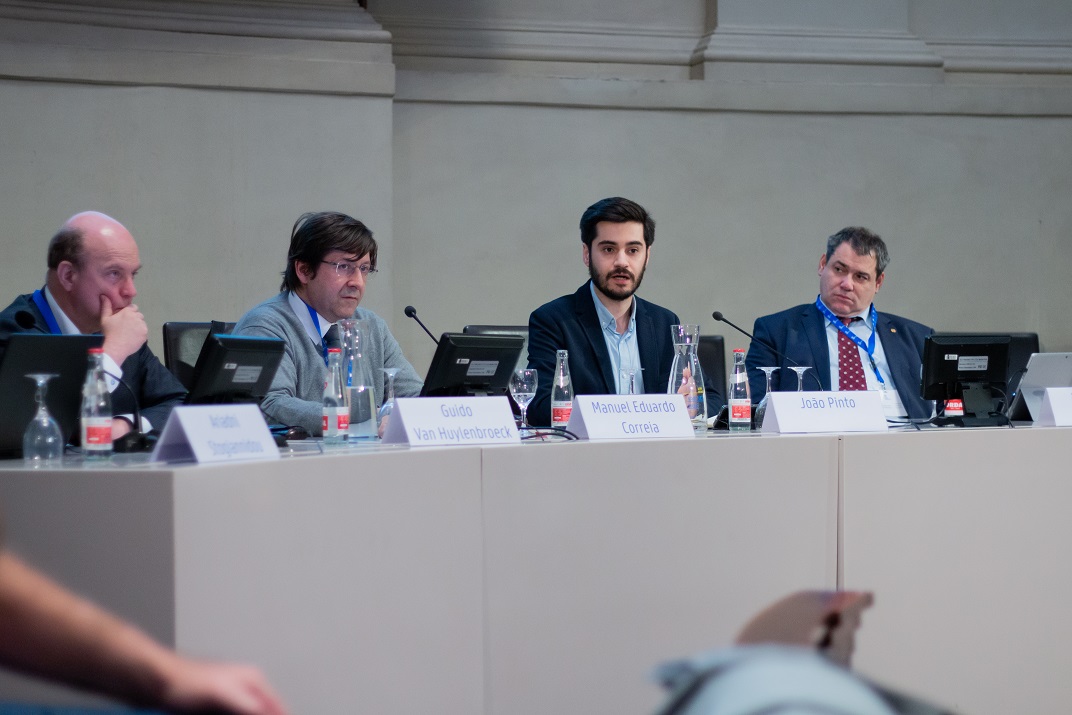 Europe in the making, one Erasmus student at a time
Moderator: Manuel Eduardo Correia (University of Porto), Panellists: João Pinto (Erasmus Student Network),  Ariadni Stogiannidou (Aristotle University Thessaloniki), Guido Van Huylenbroeck (Ghent University), Imre Hamar (Eötvös Loránd University)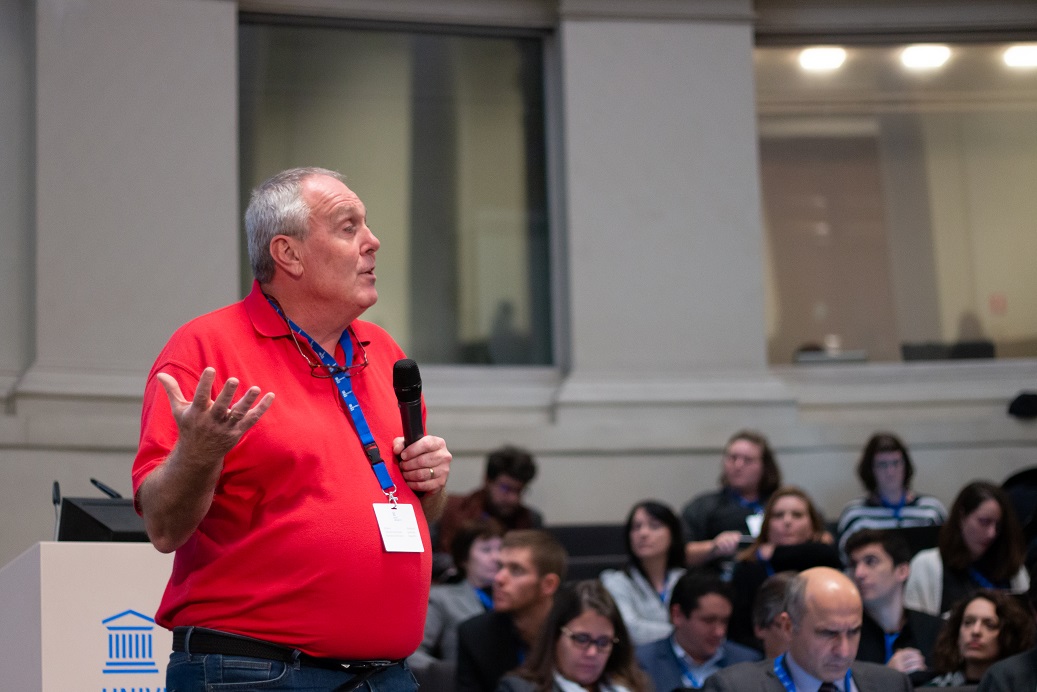 Developers helping developers – the open source university alliance (OSUA)
Anthony Vickers ( University of Essex), Benjamin Nizet (Microsoft)
Shifting paradigms and the role of National Agencies
Moderator: João Bacelar (European University Foundation), Panellists: Markus Symmank (DAAD), Kerli Grauberg (Archimedes Foundation), Nicoleta Popa (Romanian Erasmus+ National Agency)
The future of student mobility in Europe and beyond
Moderator: Frederik De Decker (Ghent University), Panellists: Rick Torres (National Student Clearing House), Chen Wenjun (Chessic), Victoriano Giralt (Groningen Declaration Network), Héloïse Perrin (Movetia)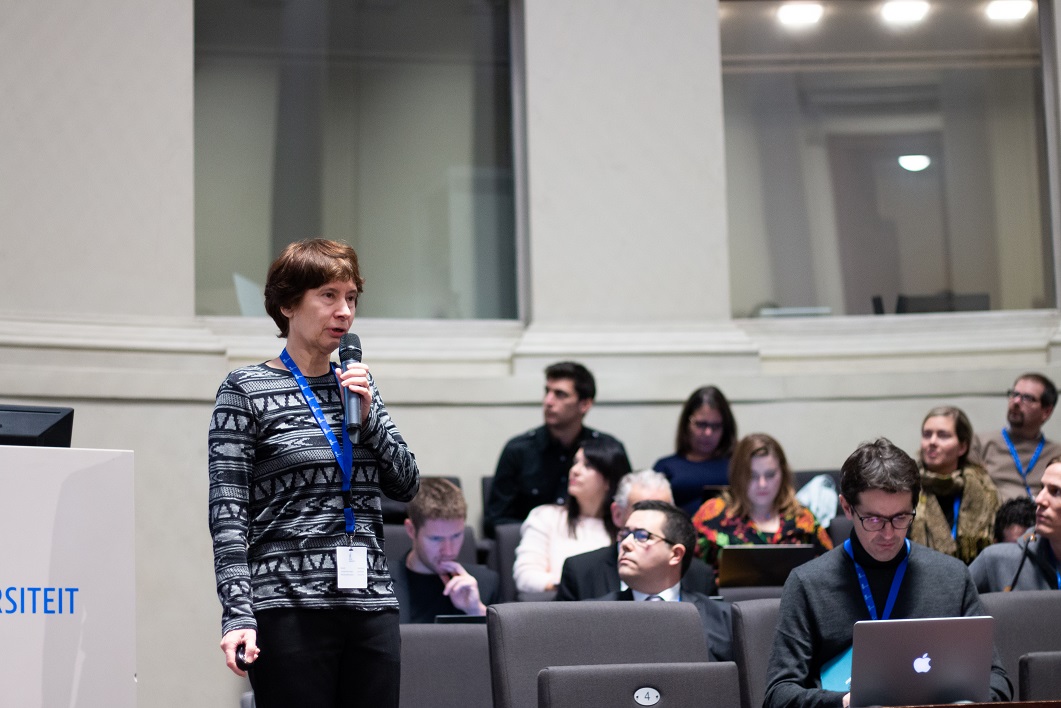 EWP anatomy – an in-depth look at its architecture
Janina Mincer-Daszkiewicz, University of Warsaw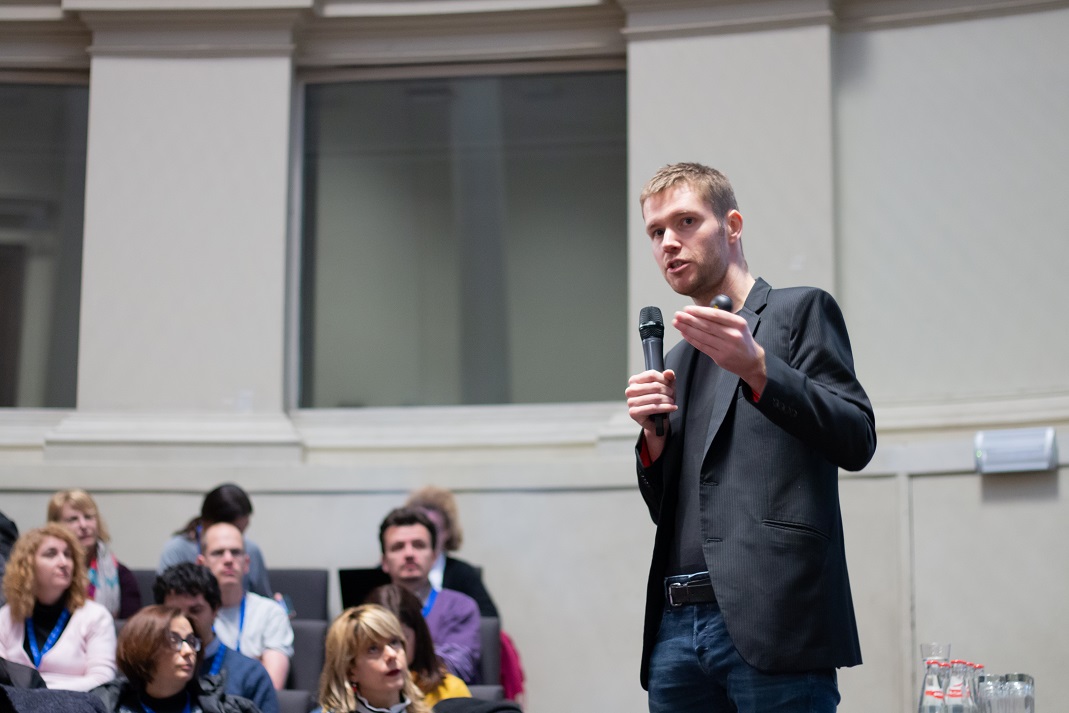 How can individual HEIs join the EWP network in practice?
Paul Leys, Ghent University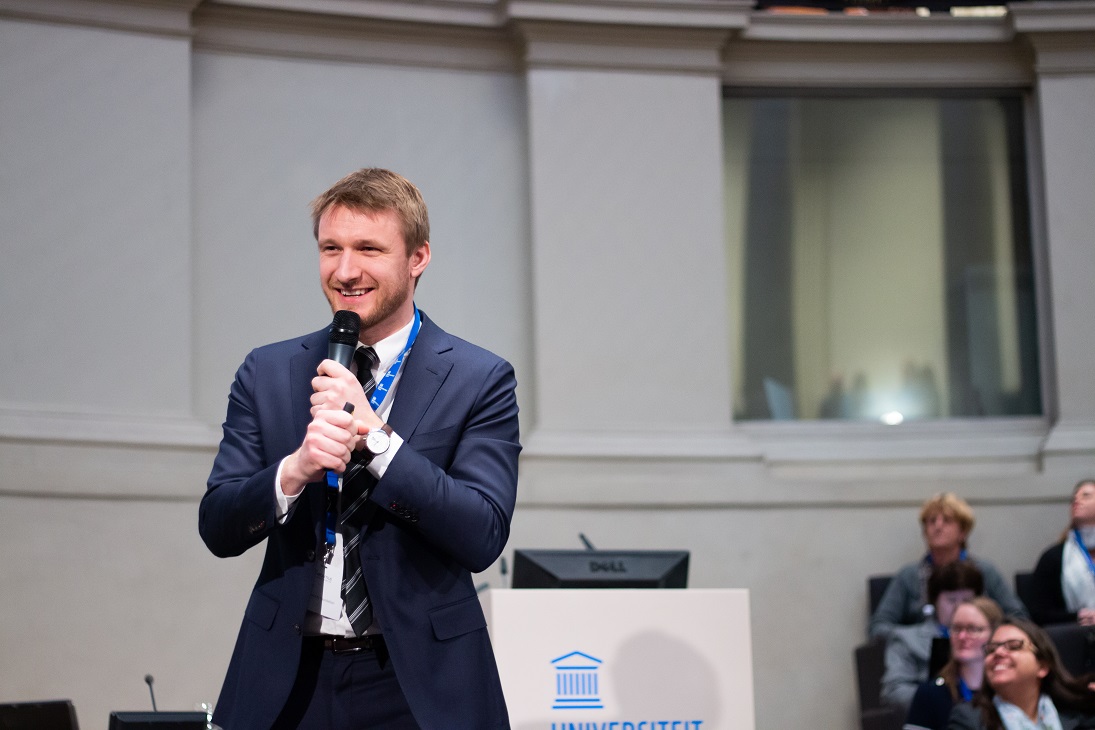 EWP as a hub for digital solutions
Stefan Jahnke, European University Foundation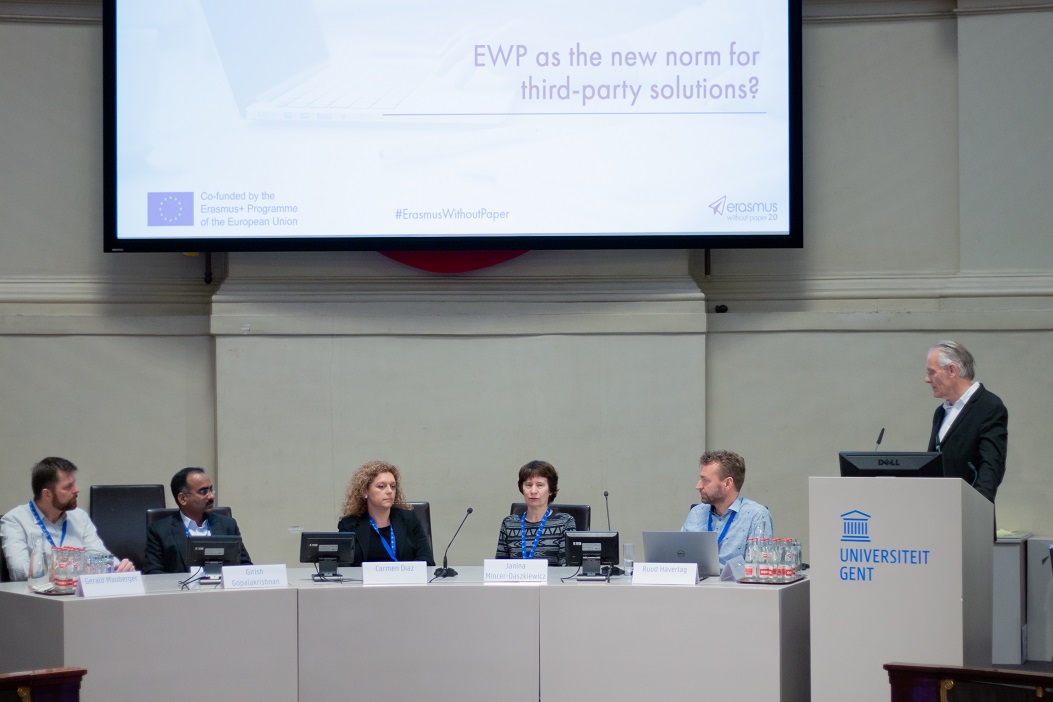 EWP as the new norm for third-party solutions?
Moderator: Valere Meus, Panellists: Gerald Mauberger (SOP – Mobility online), Girish Gopalakrishnan (QS-Unisolution, MoveOn), Carmen Diaz (SIGMA), Janina Mincer-Daszkiewicz (MUCI), Ruud Haverlag (Osiris)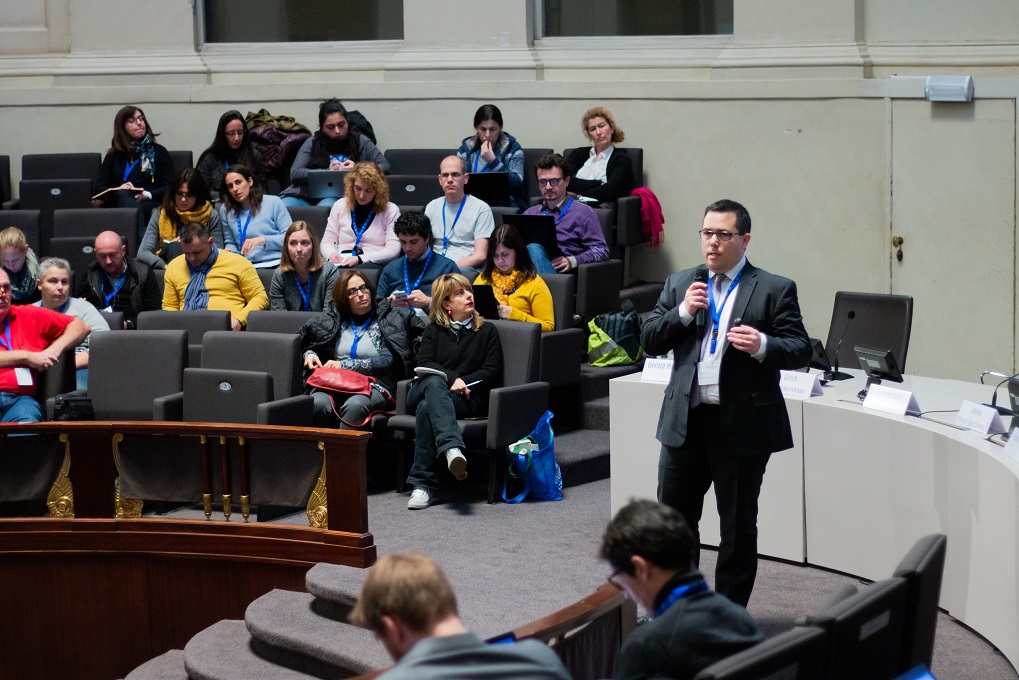 Presenting the Connected Europe Facility funding instrument
Thomas Carlu, European Commission, DG Connect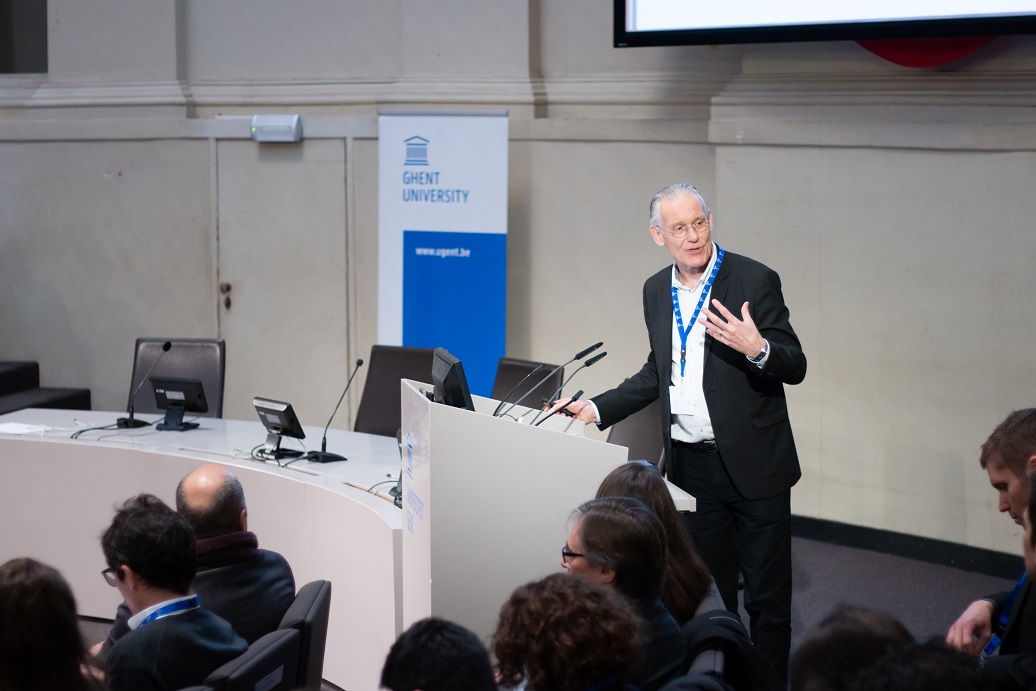 Conclusions and closing of the conference
Valere Meus, EWP coordinator
Watch the stream from both parts of the conference here: