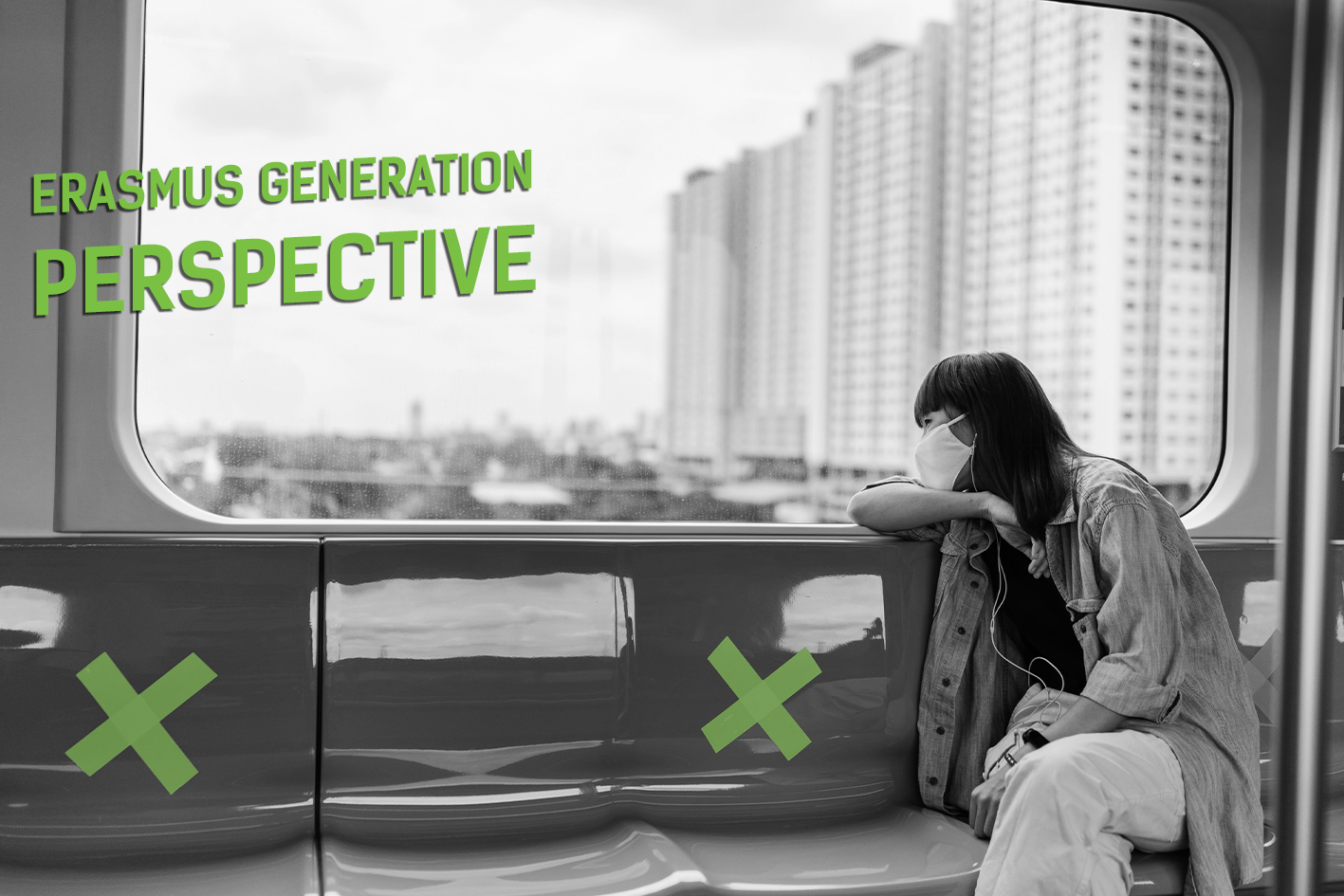 Tuesday, 8 June, 2021 - 11:09
Written By:
Giulianna Paes Kotkievicz and Refiye Kevser Turker *
* Erasmus Generation Perspective articles are written by ESN volunteers to share the student voice on current policy developments in the field of international education. The text represents the authors' individual perspective and not an official statement of the Erasmus Student Network.
---
With the growing globalisation, travelling has gained importance for self-exploration, cultural exchange, and learning. However, even though travelling brings about many benefits, it accounts for 8% of global carbon emissions. Considering its growth, the percentage can rise every year. Moreover, unmindful travelling practices result in local businesses and communities facing problems. Therefore, a new way of travelling has been brought to life; green travelling. But what exactly is green travelling? 
Sustainable tourism (ecotourism or even green travelling) consists of making simple choices to reduce its negative impact on a given destination. With its increasing popularity, another question occurs - how can one practice green travelling? Green travelling can be considered as an individual's responsibility to travel by giving back to nature and the local community of the target destination.  
When travelling, the first issue is the choice of transportation. Although flying is usually the fastest and the cheapest option, it is an unsustainable way of travelling. To green travel, the first thing you can do is to avoid domestic flights in the first place. If you are travelling within Europe, it is best to use the train to transport. If you do not have such an option or you are travelling overseas, try to use direct flights as the takeoffs and landings create most of an aeroplane's carbon emissions. You can also use airlines that offer carbon offset programs for a greener journey.  In terms of getting around once you're at your destination, try to visit places by using an electric car, a bike, a scooter, or even better: on foot.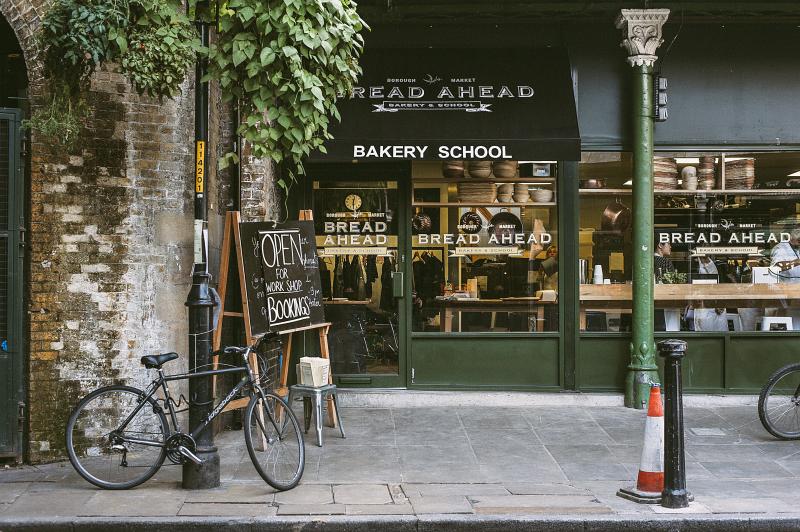 For the second element of travelling, we can take a closer search for greener accommodation options. With a little research, you can find accommodations that give back to local people and the planet. Websites such as EcoBnb and Green Pearls allow individuals to list accommodation variants according to how sustainable they are. Before leaving your accommodation, don't forget to take the leftover products to use later as they will be thrown away after you leave your accommodation. 
As the Erasmus Generation, how can we carry out exchanges with green travel? You can always apply the tips mentioned before. However, there is always more that can be done. During your exchange, before each trip, make sure you unplug everything. Carry a small bag with you to pick up the rubbish along your way to school, home, or trip. Try not to interfere with the wildlife by not feeding animals and sticking to the hiking paths on a hiking trip. 
Remember to give back to your host community.  You can join local organisations in different areas. You may even connect with people while helping nature at the same time. Try to shop from local markers for food. Seek out indigenous artisans when you are buying souvenirs or gifts to help the local community directly. You can get involved with the local communities by honouring their customs and cultural traditions. Doing small research before your exchange will help you a lot with getting in touch with your host community. 
When talking about green travelling, we can see the impact it has on younger generations, according to a study done by Booking.com, 54% of Gen Zers say that the environmental impact travelling has on destinations is an important factor when deciding where to book travel, and 56% would want to stay in a green or eco-friendly accommodation. The same survey has also demonstrated the interest that tourists have on different sustainable options when it comes to travelling, 87% of all tourists want more sustainable travel options, and 67% are willing to spend at least 5% more on their travel to ensure it has as low of an impact on the environment as possible.
While asked the top reasons for choosing eco-friendly places to stay, travellers said to help reduce environmental impact (40%), to have a locally relevant experience (34%) and wanting to feel good about an accommodation choice (33%).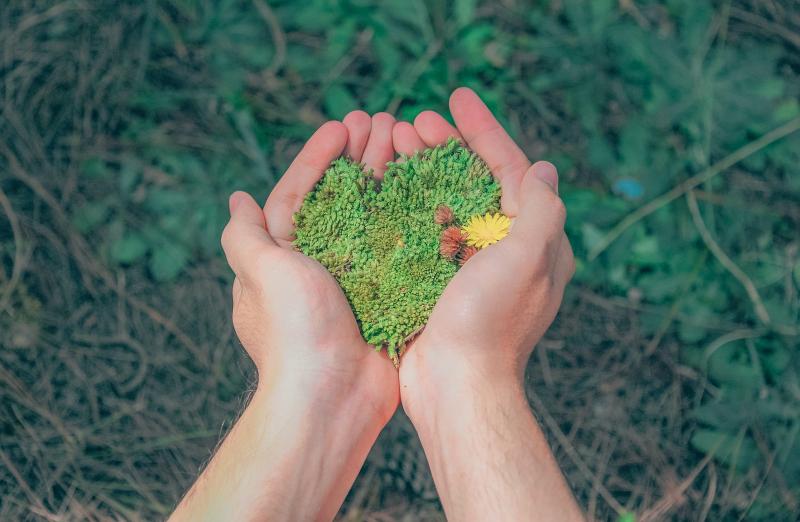 The European Union's direct emissions from aviation accounted for 3.8% of total CO2 emissions, in 2017. When talking about transports, the aviation sector creates 13.9% of the total Greenhouse Gases emissions.  If global aviation were a country, it would rank in the top 10 emitters. The very common flight between Lisbon to New York, going and coming back, generates almost the same emissions as the average person in the EU does by heating their home for a whole year. Just a flight from London to Berlin emits around 0.6 tonnes of CO2. 
Although we are increasing our fuel efficiency, the number of flights is also increasing, globally speaking, around 1% per year of fuel efficiency, while the number of flights is around 6%, says Dan Rutherford, shipping and aviation director at the International Council on Clean Transportation (ICCT), a US-based non-profit.
In the newest Erasmus+ Programme Guide, having in mind the needs for sustainable goals and greener practices, the European Commission has established a top-up amount for green travel support in different key actions. Meaning that individuals who choose to take transport methods considered to be more sustainable can receive more grant money for their travels and up to 4 days of additional travel days (if the travel days are relevant for the key action).
These additions to the Erasmus+ Programme are very relevant to change the way we travel around Europe. It can change our perspective and mindset around the green travel topic. Nowadays, many travellers see green travelling as a very expensive way to travel, however, the new opportunity involving the Erasmus+ Programme can help us discover a new way to deal with sustainable travelling. Green travel is also among the top areas of interest of the Erasmus Student Network. Currently, European-wide research on the habits of Erasmus+ students is running in the context of the Green Erasmus project. If you want to contribute to making the Erasmus+ Programme more sustainable, fill out the Green Erasmus survey. 
To sum up, it is now easier to green travel as it is supported by various organisations, agencies, local communities and companies, as a result, the sustainable travelling market is growing rapidly to face our environmental problems. Individuals can practice green travel by changing small habits while enjoying the travelling experience and being mindful of sustainability. After the pandemic, where will be your next green travelling destination? 
---
Sources: