Thursday, 31 May, 2018 - 10:31
During this summer heat, which arrived earlier than usual this year, let's travel to the cold of the North where diversity truly means unity. Here comes our Section in the Spotlight for June - ESN Lund!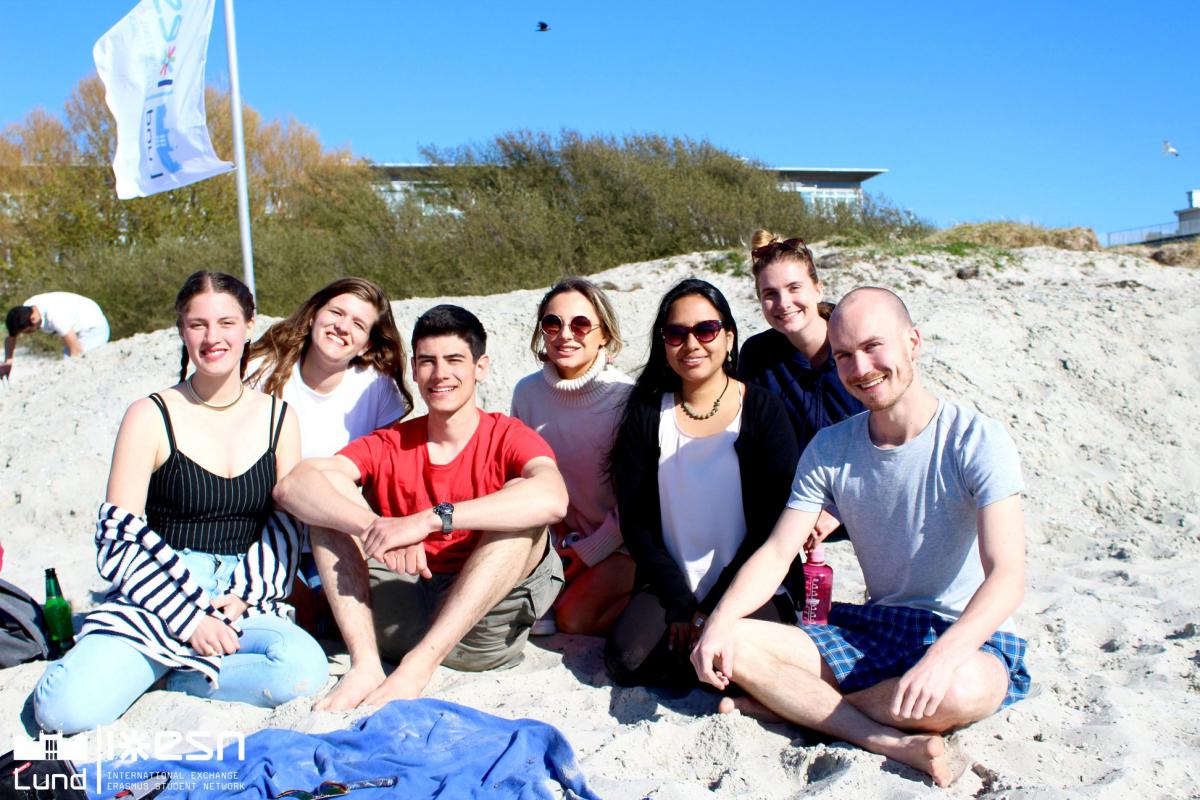 ESN Lund was established in 2005. Since then, they have achieved many successes, such as contracts with Akademiska Föreningen (Academic Association in Lund) and travel agency Timetravels. In addition, theirs was the first section where the position of a local Education Officer was established.
The section is led by six Board members and eighteen ambassadors, including ambassadors for trips, parties, sports, SocialErasmus coordinators, ExchangeAbility coordinators, PR managers, Media managers, Partnership managers and Education officers. Furthermore, there is an Activity Committee composed of enthusiastic members who help during the events organised by the section. They cooperate with other student organisations in Lund and share resources to organise events, as well as keep good relationships with Lund University.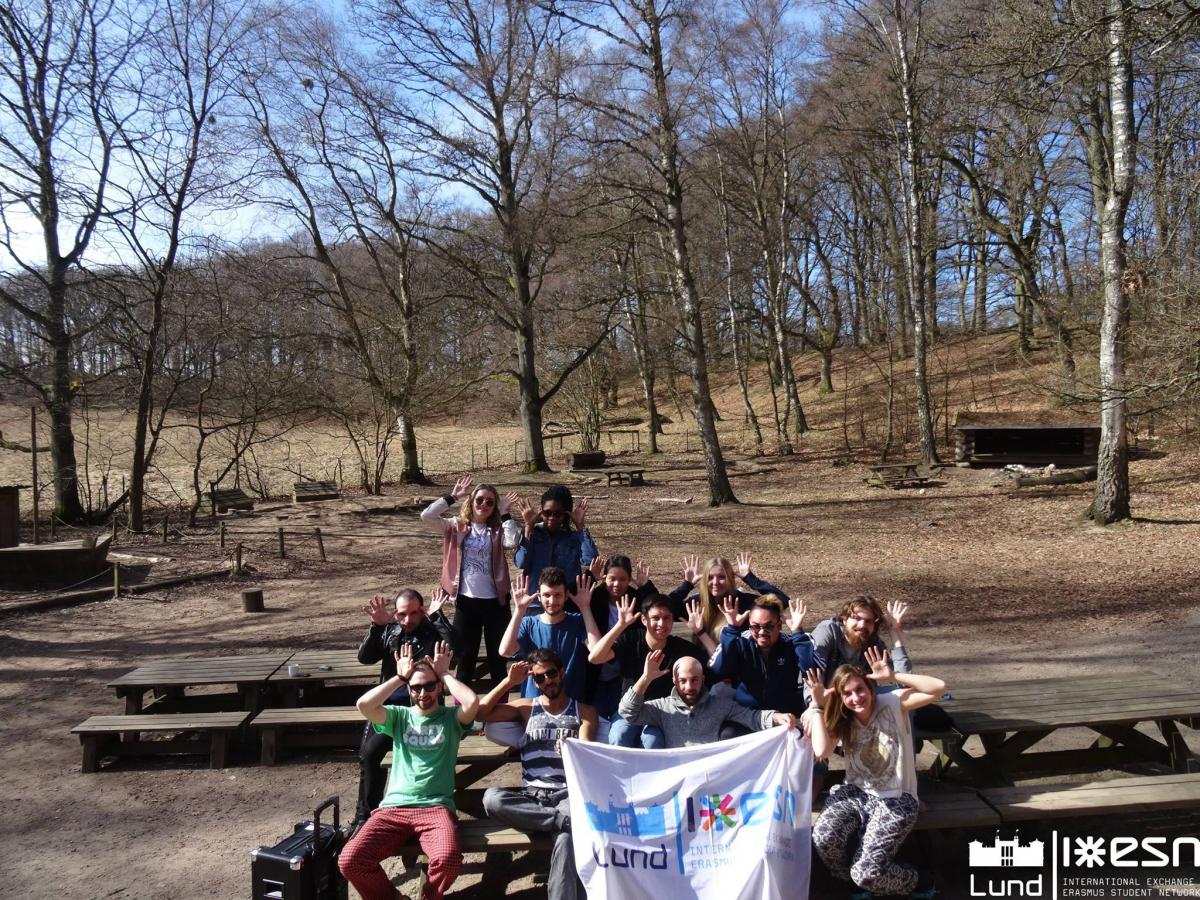 If you want to become a member of this great Swedish section, you can join in their "fika", an event which takes place every semester where potential members can get information about ESN and specifically about activities held by ESN Lund. One of the specialities of the section lies in its internationality. Out of 24 members, only one is Swedish.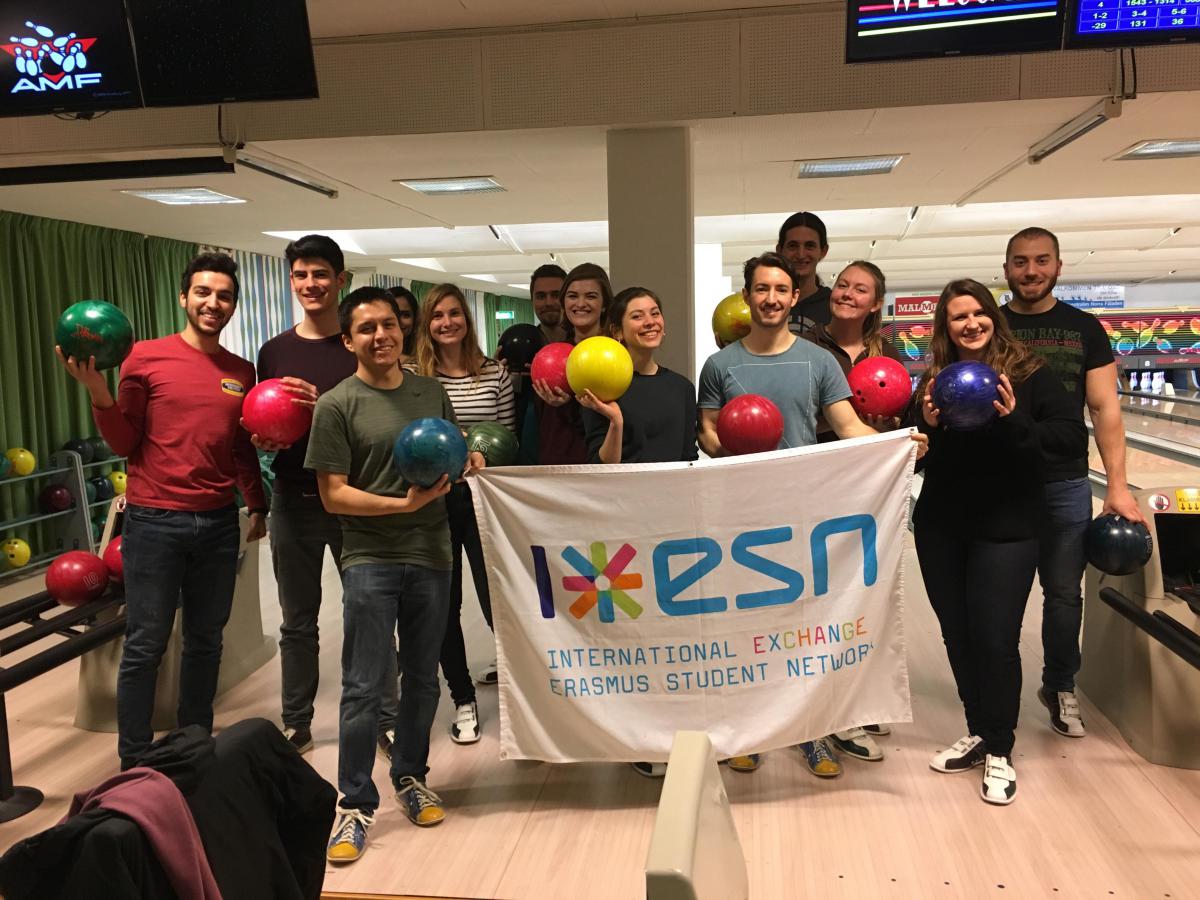 Regarding events they organise, they have established a strong position among other organisations in Lund. For instance, they have a cottage weekend for members to get to know each other and create long lasting bonds through some challenges and games. Also, member meetings are followed by social events like board games, movie watching or informal socialising in a pub. To reward council members, they organise events such as potluck dinner or bowling night.
On the other hand, they never forget about their international students and devote most of their time organising activities for them to make sure their stay in Lund will become an unforgettable experience. There are, for instance, canoe and hiking trips, Skane highlight trip, Helsingor day trip or cottage weekend prepared.
Members of the section also spread their knowledge of social issues through events within the scope of SocialErasmus and ExchangeAbility activities. Regarding SocialErasmus, there are events like Clothing Drive, LGBTQ awareness events or Earth Hour celebrations.
Once per semester, they organise "Internationen" - a dinner where non-students (mainly refugees) have a chance to familiarise themselves with Swedish student lifestyle. In order to raise awareness of the issues in the scope of ExchangeAbility project, they organise a 'blind' Valentine dinner in collaboration with the Lund University. They are also working on mapping the university to make it more accessible for students with disabilities. In addition, sports fans can enjoy wall-climbing, a running club or different sports tournaments. ESN Lund cares about the well-being of international students and provides them with stress relief workshops.
Flagship activity of the section is ESN Tuesdays. This weekly event consists of activities starting from the running club, sauna or yoga classes to movie and board game nights. Open mic nights are extremely popular and unite talents from all over the world.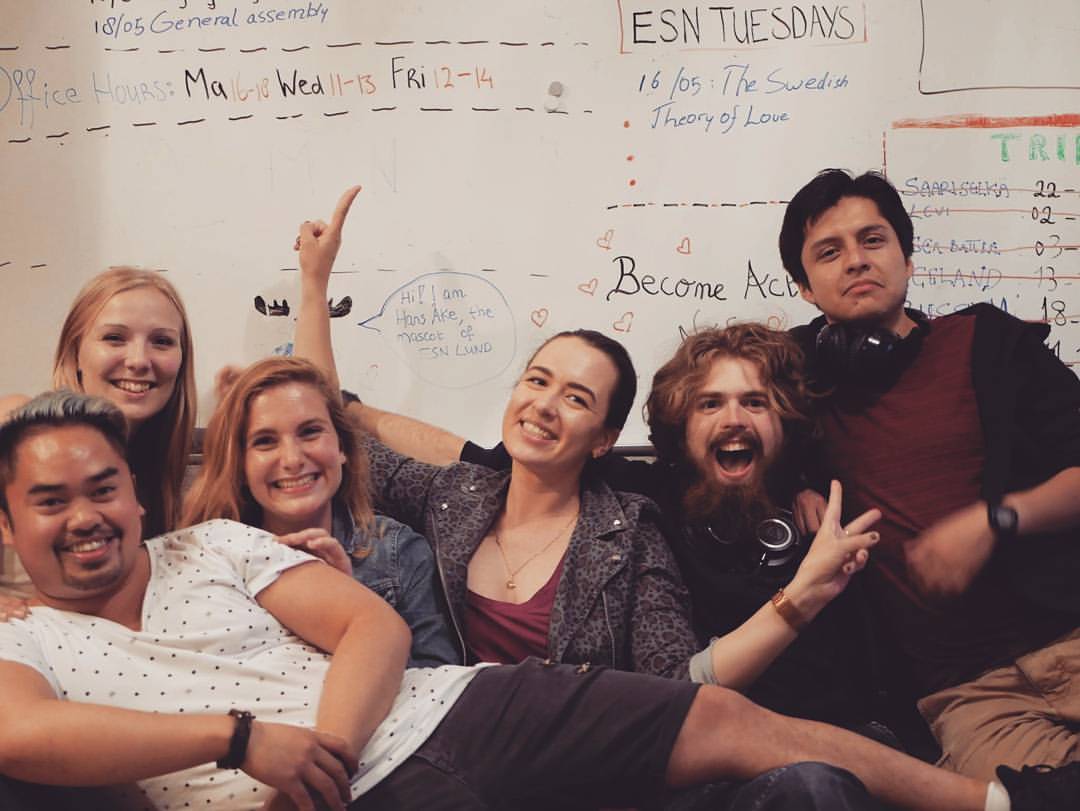 You can meet ESN Lund members on many national events, especially their National Platforms. They regularly attend Eduk8 events, AGM, and other international events. Thanks to section cooperation between nearby sections such as ESN Malmö, ESN Copenhagen, ESN Odense etc. they organise Cooper8 - one of their training events.
"Collaboration is the key."
Despite the strong competition, ESN Lund maintains a powerful position among student associations and provides high quality and unique events for international and local students. There are definitely some points we can learn from them.