Friday, 2 February, 2018 - 13:09
2018 may have only just begun, but this section has already achieved a major breakthrough! Although it will turn only four this May, its members' impressive achievements ooze effort, experience, commitment and excellence. And that is why the Section in the Spotlight for February 2018 is – ESN ASE Bucharest!
ESN ASE Bucharest was officially registered on the 24th of May 2014 at the Bucharest University of Economic Studies after it was formally approved as a section, which is when they celebrate their birthday. Ever since, it has grown to have ninety volunteers, forty active members and fifty buddies in their Buddy Team. Their activities are coordinated by the Local Board, comprised of a President, Local Representative, Vice-President, Vice-President for Marketing and PR, Treasurer, and Secretary, who are supported by two members each: ESNbuddy Coordinator and Alumni Coordinator, who support the VP; Copywriter and Visuals Responsible, who support the VP for Marketing and PR; ESNcard Coordinator and Partnership Manager, who support the Treasurer; two Events-planning Coordinators, who are supervised by the Secretary; two Project-management Coordinators, who are supervised by the LR and who take care of the implementation of SocialErasmus, Mov'in Europe and ExchangeAbility.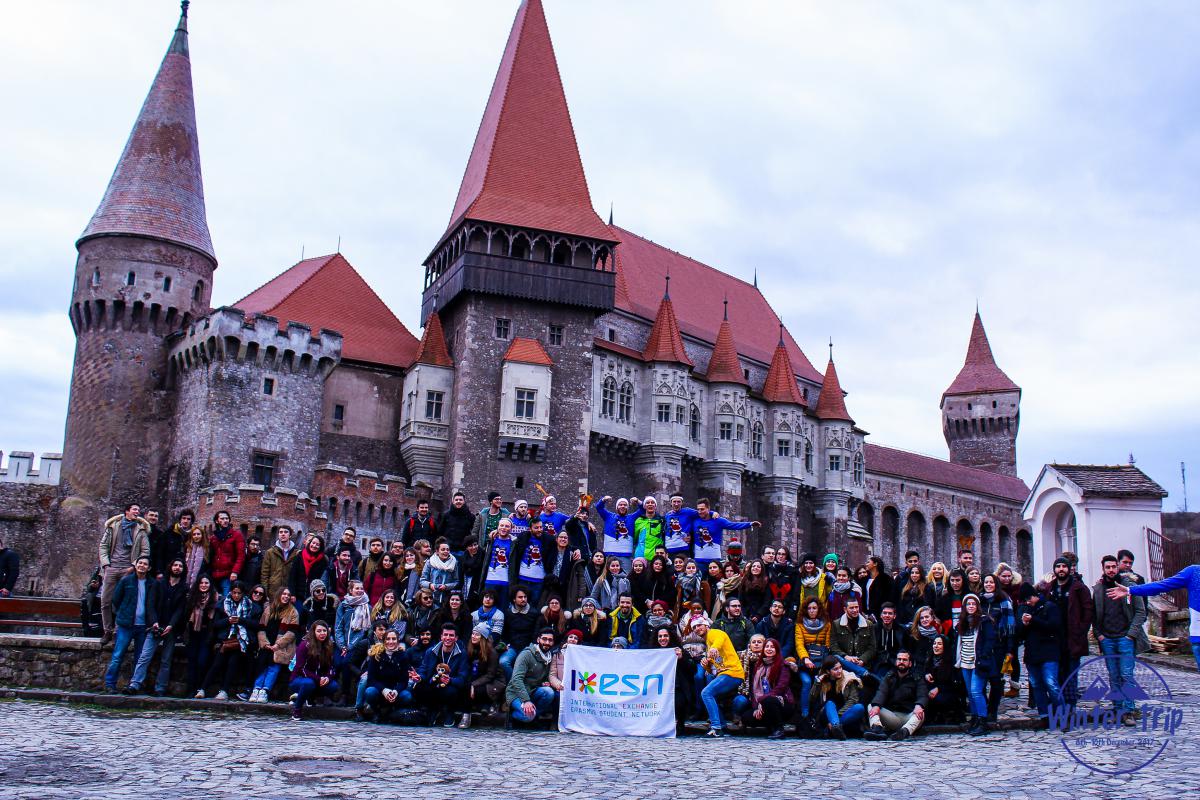 ESN ASE Bucharest has two recruitment processes each year, one in August and another one in February. Their last recruitment proved to be particularly successful, following an extensive online campaign, resulting in 65 applications and 32 new members. The section cultivates their team spirit carefully:
"If there's something we have learned from the previous years, it's that volunteers play a major role in the development of the section. Therefore, we try to motivate them by constantly organising events for them." - say members of the section.
The most important event happens during the induction days which are usually held two weeks after recruitment. Over a period of two days, volunteers get better acquainted with the section and ESN in general by attending presentations on topics relevant to ESN ASE Bucharest, such as their identity, activities, events, projects, opportunities within the organisation and so on. This is also a good opportunity for them to get to know other volunteers and moreover, the 'family' they are going to be part of.
They usually have two meetings per month with all the volunteers and a couple of team building sessions throughout the semester – social games, board games, cooking, etc. They also award the volunteer of the month for his or her activity during the past month - they give them a certificate and a small gift for their involvement.  They work very hard to enable their volunteers with opportunities to develop their skills, so sometimes they bring speakers to teach their members, for example, how to speak in front of big crowds or perform first aid.
This big family is always open to making new friends from other sections in their city - they organise team buildings for volunteers not only from their section but also for the ones from other sections in Bucharest. They often organise joint events for Erasmus students in their city which sometimes requires they have regular informal meetings in cafes, pubs or other places.
ESN ASE Bucharest also organises a wide range of events for their international students.
"Since most of our section members already went on an Erasmus+ mobility, we are aware of how important it is to organise as many interesting activities as possible for our incoming students."
They organise different types of events, such as: Welcome Weeks, which usually include: an introductory session; Buddy meetings; Traditional Dinners; parties each Thursday or Friday together with ESN UniBuc and the candidate section ESN Politehnica Bucharest; entertainment events, such as Laser Tag, Escape Rooms, Urban Pool, bowling, board games, treasure hunt etc.; and trips, for example the trip to Mogosoaia each semester, Halloween in Transylvania (their National Event), Winter Trip, Ski Trip, and Escape to Vama Veche (another one of their National Events). In the past year, they have managed to organise over ninety-five events.
Among those, there are events not so strictly related to either ESN or Erasmus but aimed at other students and the local community. They organise meetings at different faculties where students who would like to go abroad can meet former Erasmus students and find out about their experiences in a different country and ask them for advice. This is also a good opportunity for them to find out about ESN ASE Bucharest since many of them want to join the section once they come back from their mobility period.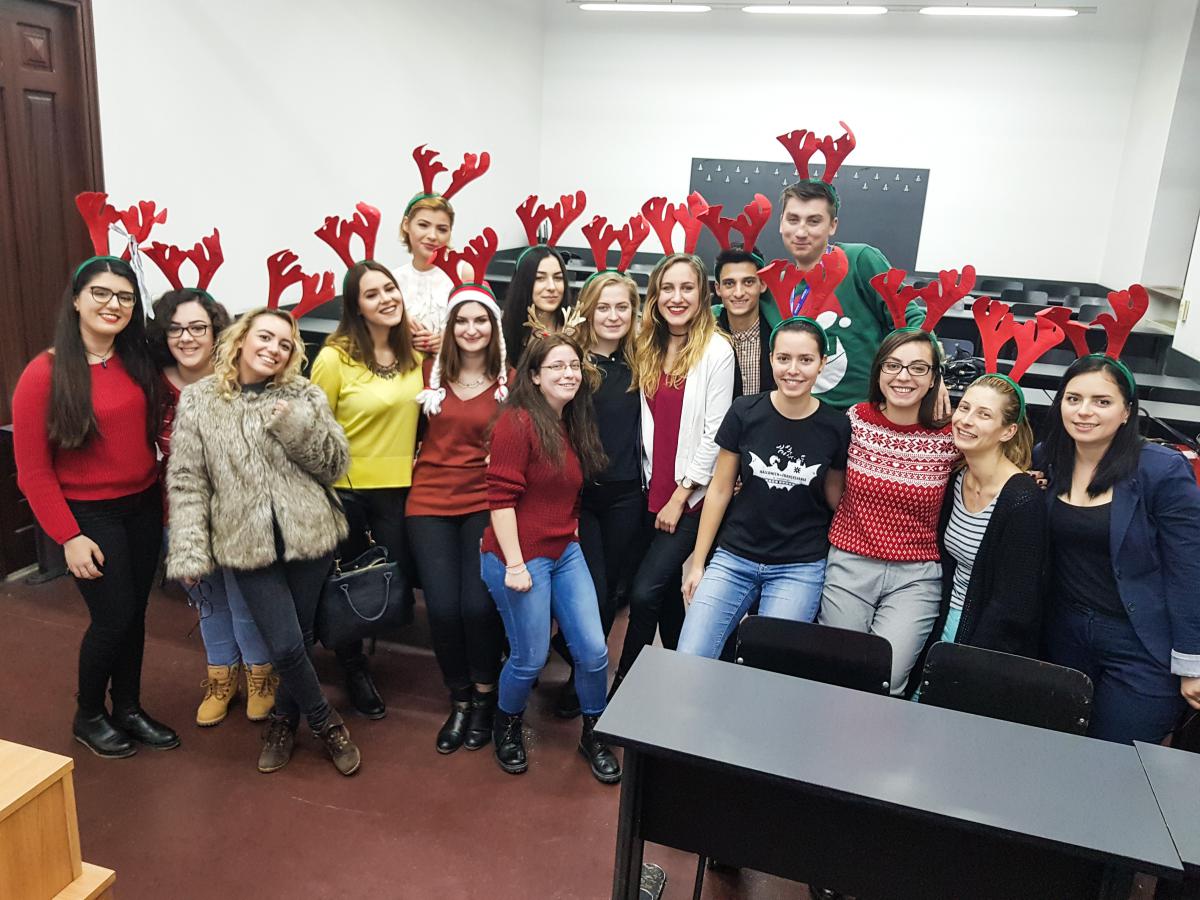 Thanks to their work, dedication and creativity, they have managed to attract several very valuable partners and sponsors. They have a strong partnership with their municipality in terms of promotion materials – printed bags, booklets, t-shirts, badges and other materials – for the Welcome Days and for other events such as National Platforms, Local Board Meetings, etc.
When it comes to sponsorships, Accenture has been helping them financially in the past years, especially for their 'GoInternational' project (Mov'in Europe), dedicated to outgoing Erasmus students. In June 2016, the section applied for the 'Go Social with ESAA' grants and received €700 for the project called 'Go Green! Go Clean!'. Moreover, in 2017 they had a lot of sponsors such as Red Bull, LovePlus, Lipton, Corso and others which offered them materials for national and internal events.
Their ideas don't end there. What's next for them is the implementation of a brand new original flagship project, ESN Romania's new national event - Erasmus LAN Party. The aim of this event is to offer Erasmus students from all over the country the opportunity to satisfy their need for playing video games on PC, PlayStation and board games. Erasmus students can challenge their friends to play games outside the competition as well, just for fun.
ESN ASE Bucharest has members in every Committee except for the IT Committee and has sent many of them to ESN international events. Some of them have also been part of the OC of two of the biggest national events in their country, Escape to Vama Veche and Halloween in Transylvania, and will participate in the organisation of the national event Erasmus LAN Party.
What makes ESN ASE Bucharest unique?
"Someone who all other sections are always interested in, especially during national and international events: Parizaki – our mascot! Parizaki comes from far far away, from a distant Erasmus land, with a purpose to protect Erasmus students. He comes with us to all major events. When we take Parizaki to events we have to pay attention because he's a very desirable mascot and he has already been kidnapped a couple of times – he always finds his way back to us, though."
Every Erasmus+ student in Bucharest knows Parizaki, as he has his own Facebook profile and can get friend requests. You can add him too, he is always happy to make new friends!
Their hard work, dedication and imaginative nature, especially when it comes to organising events, has rightfully deserved ESN ASE Bucharest the title of the Section in the Spotlight. Behind that success hides a team that is strong, open-minded and open-hearted. Do you feel like joining them on Escape to Vama Veche or Halloween in Transylvania yet?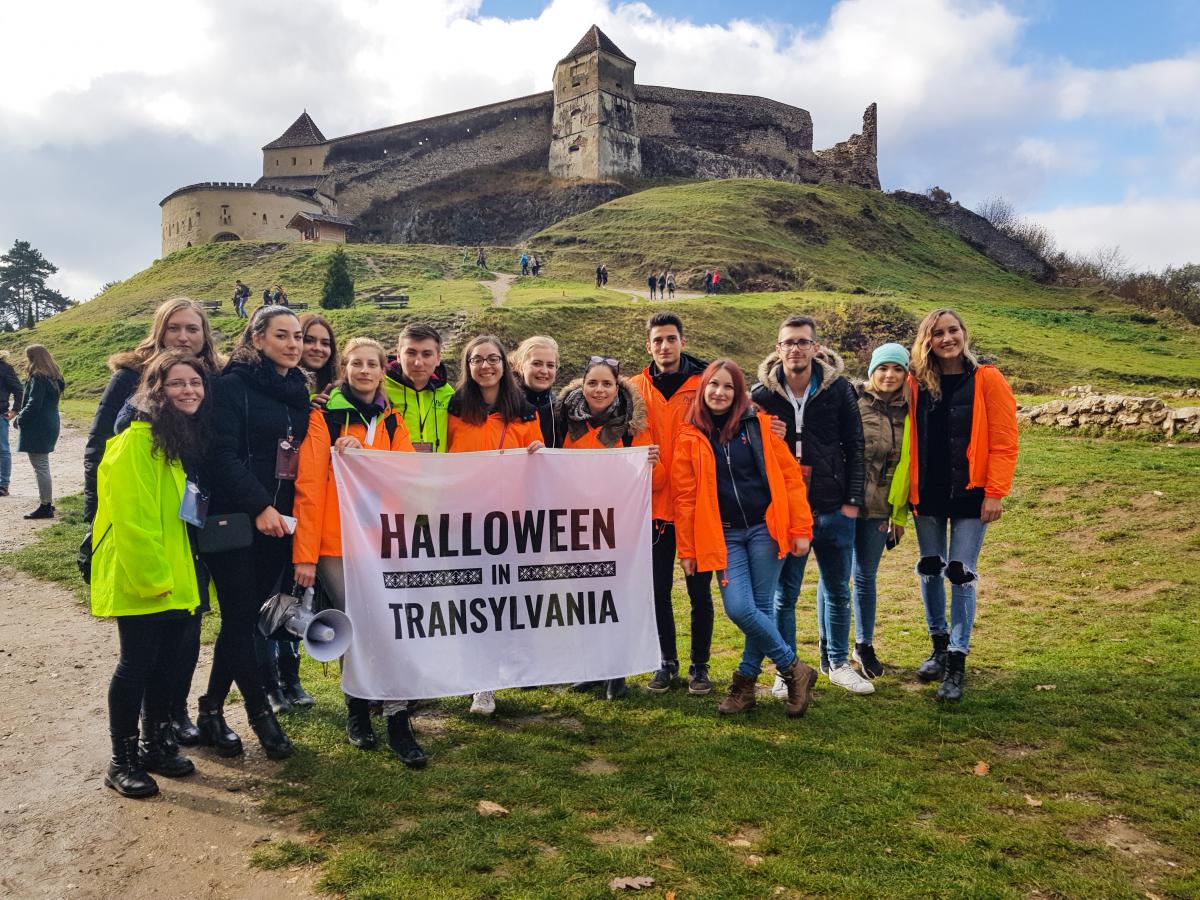 All photo credits: ESN ASE Bucharest