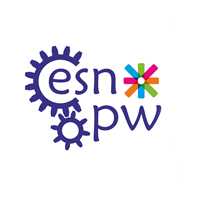 Friday, 29 September, 2017 - 17:58
October marks the beginning of a new semester. It is a time when all sections of the Erasmus Student Network start their engines and get ready for another ten months of action and excitement. Some of them have already got the ball rolling and thus have earned the right to contend for the prestigious Section in the Spotlight award. But there can only be one winner, and this time it is – ESN PW Warsaw!
ESN PW started off back in 2005 as the initiative called Mentor for foreign students at the Warsaw University of Technology. Over the course of time, the members of Mentor noticed they needed more activities than their initial organisation could provide, so they founded an ESN section, which was officially registered in 2007. The section celebrated their tenth birthday this January.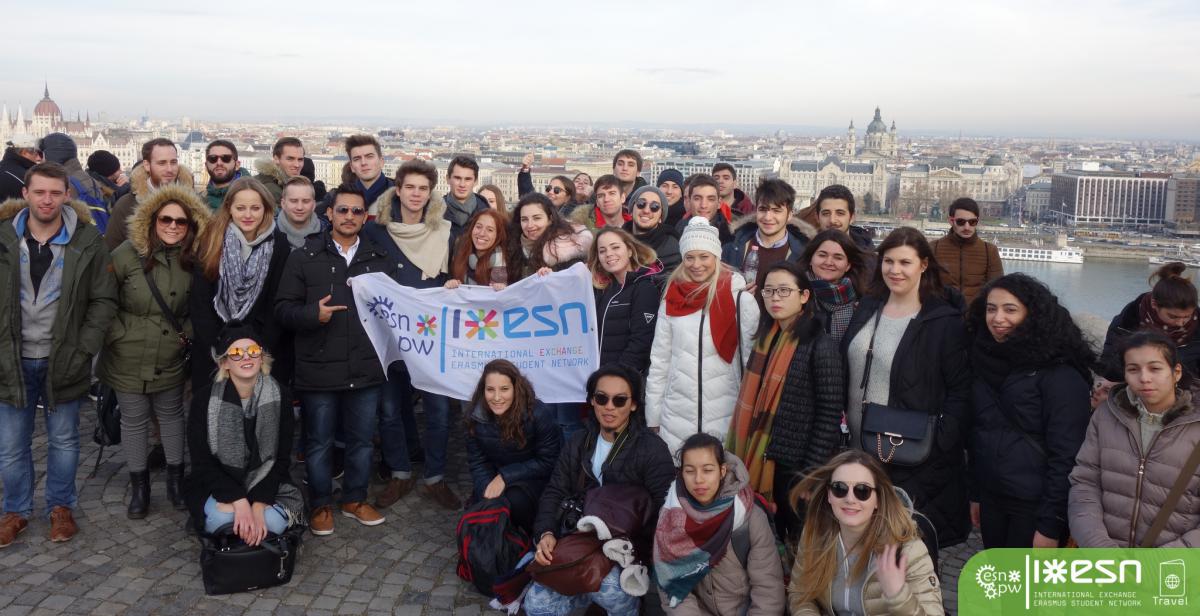 ESN PW Warsaw consists of several levels of members: freshers, the newbies; regular members; honorary members, 'ESN PW's Hall of Fame and Glory'; supporters, who do not attend university; the Audit Commission; and the Board. The Board is composed of the President, the Vice President, the Treasurer and two HR Members. Their work is facilitated by the team coordinators within the section.
Like all the sections of ESN Poland, ESN PW Warsaw is well-known for putting together all sorts of fun projects aimed at both its members and exchange students. They have organised numerous workshops, training sessions, social activities such as ice-skating and bowling, city games, visits to museums and sites of cultural importance, and so on.
The section also created several very special and distinctive projects which include Creative, which "focuses on the cultural side of Warsaw's life"; Travel, which is their flagship project; and Polish-themed parties. Perhaps the most interesting ones is ESNband, a musical group that gathers ESNers and exchange students who play musical instruments, sing or simply have a passion for music.
ESN PW supports the international projects SocialErasmus, ExchangeAbility, Erasmus in Schools, MapAbility, Mov'in Europe, and Responsible Party. Many of its members are involved in ESN affairs on the national and international levels. ESN PW organised several meetings of ESN Poland, and most importantly, co-organised pre-AGM CNR and AGM Warsaw.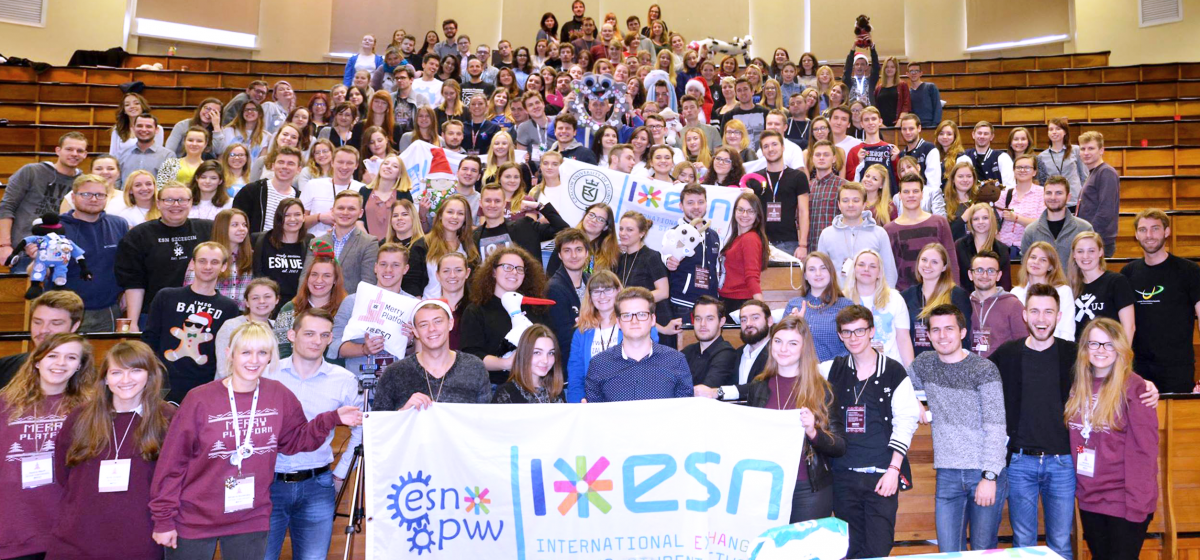 When asked what made their section unique, they said:
"It may sound a bit cliche, but it's the team. ESN PW consist of many different personalities, people with different talents who just get along. We are one big family, ready to act. Thanks to having such a great team, we are not afraid of organising big events like CNR, NP, CLR or Polish Wedding party for one hundred people. Other sections can definitely look up to us, when it comes to integrating members & training them."
The team spirit among the section's members and their dedication have made ESN PW Warsaw the deserving winner of this month's Section in the Spotlight. If they have managed to do all this in just ten years, who knows what will happen in another ten? Their work should serve as an inspiration, encouragement and motivating force to us all.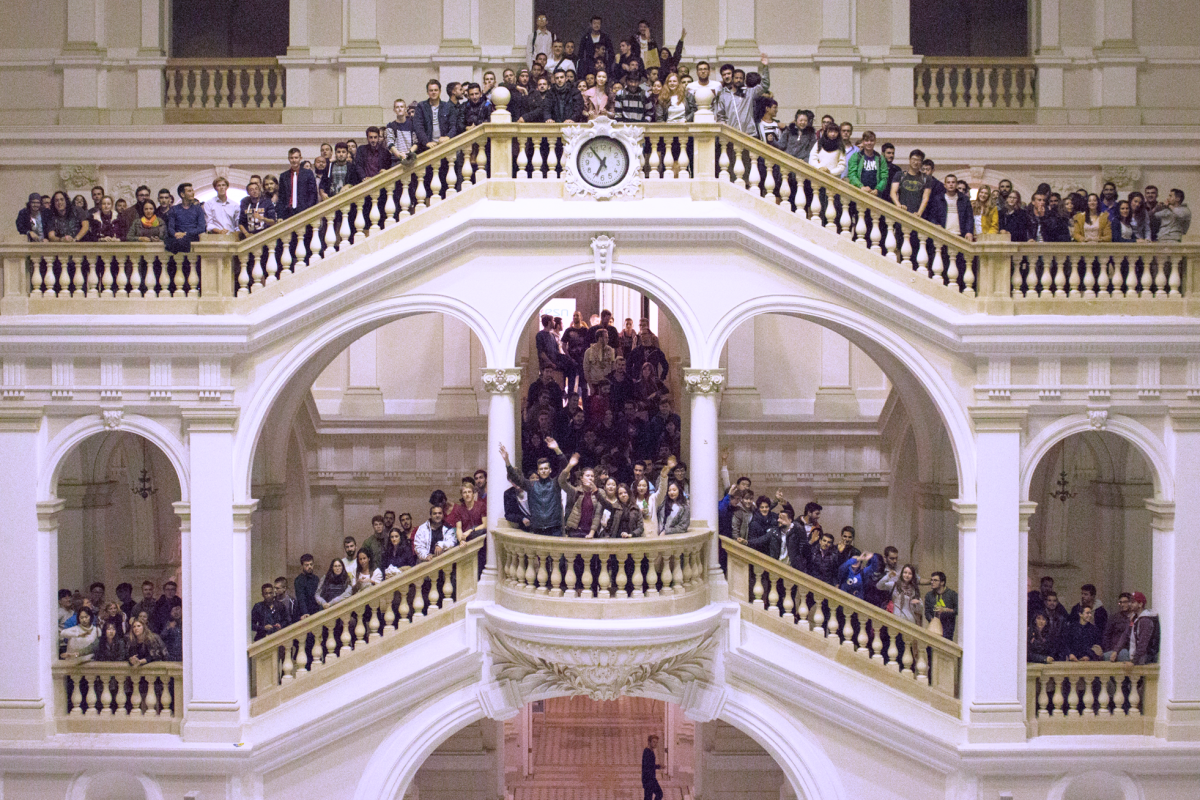 ​​​​​​​
Photo credits: ESN PW Warsaw