Tuesday, 31 October, 2017 - 12:35
This small section located in western Slovakia was founded in March 2016 and is currently working under two universities - University of St. Cyril and Methodius and Trnava's University. ESN Trnava is mainly managed by the President, Vice-President, Local Representative and Partnership Manager. Among local coordinators are Mov'in Europe coordinator, SocialErasmus coordinator, ExchangeAbility coordinator, HR and Buddy coordinator. Buddy coordinator is responsible for connections between local and exchange students. The structure of the section is very inclusive and all active members are welcomed to participate in the meetings between Board members and local coordinators.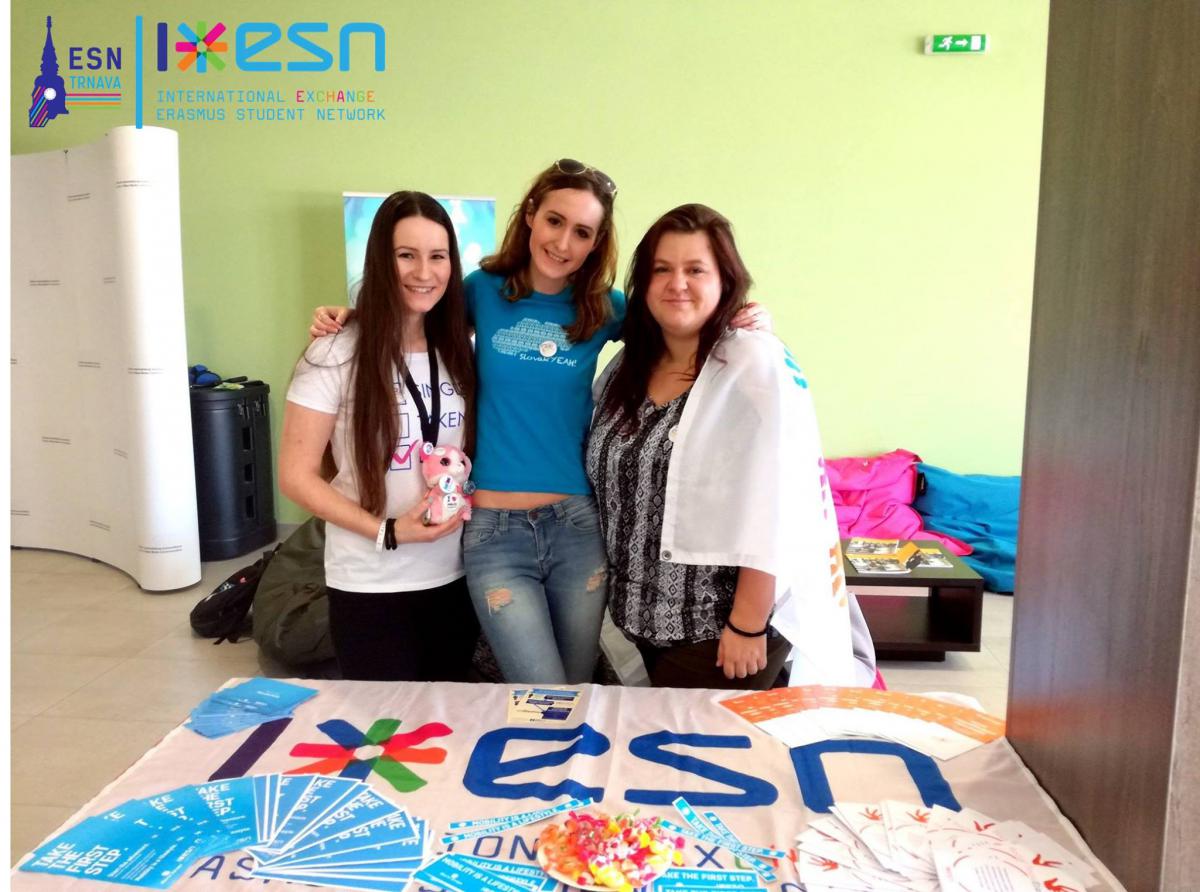 Since the section is young, there are no foreigners as members of the team. At the moment the section is focused on the recruitment of new members which is conducted by the HR team who makes campaigns at universities and manages social media campaigns. All potential members always go through the personal interviews with the board members.
ESN Trnava is active in organising many events both for ESN members and exchange students. Events for ESN members include teambuilding activities when members share the experiences that they have outside of ESN life. They also include special meetings with insights of the section's work. In April 2017 ESN Trnava held first ever "Meet Your Colleagues" meeting where Slovakian ESN members could share their experiences. To empower relationships with thirty exchange students the section organised a special event called "Weekend in the Forest".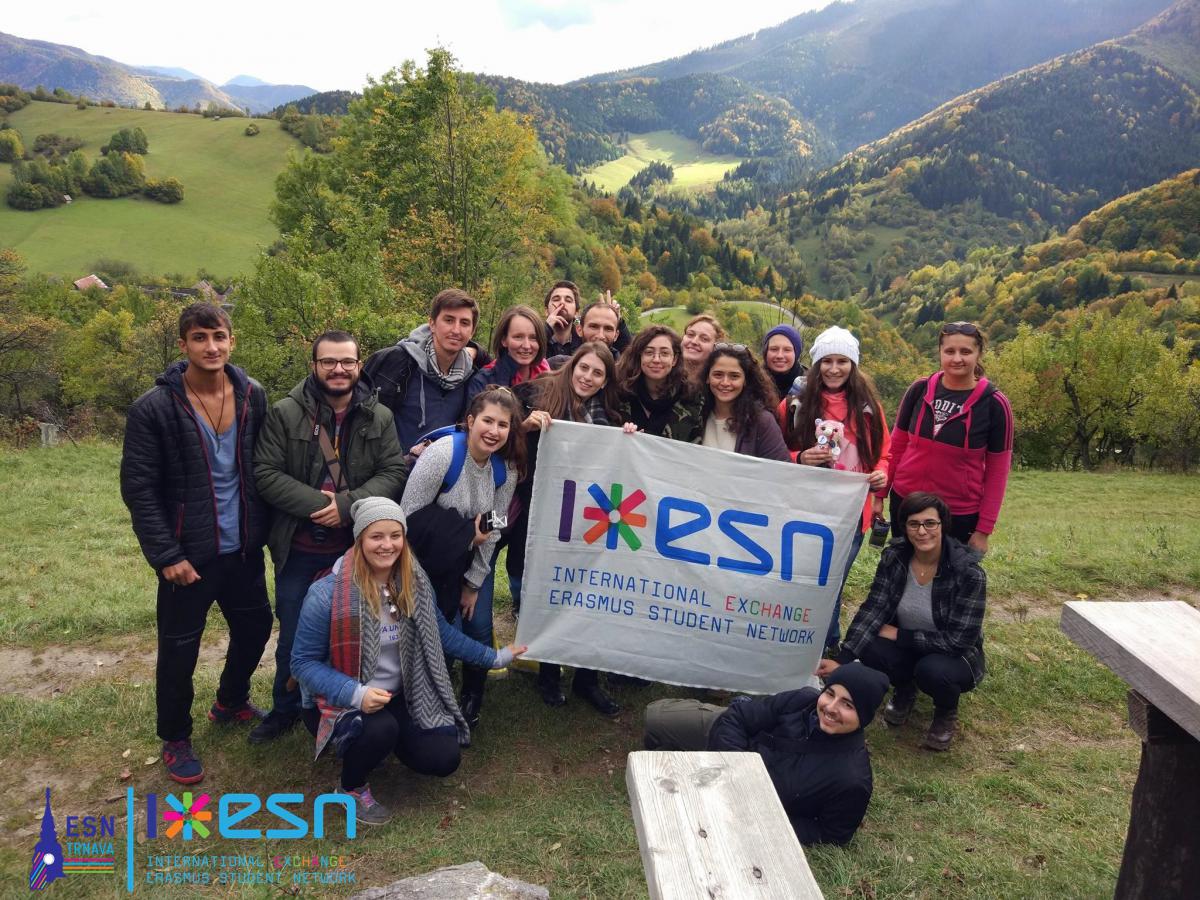 ESN Trnava places a big emphasis on showing the Slovak culture to exchange students by organising trips around Slovakia and Slovak Nights with traditional food and dances. During national dinners, exchange students can present their countries through food, culture, quizzes, traditional clothes and dances.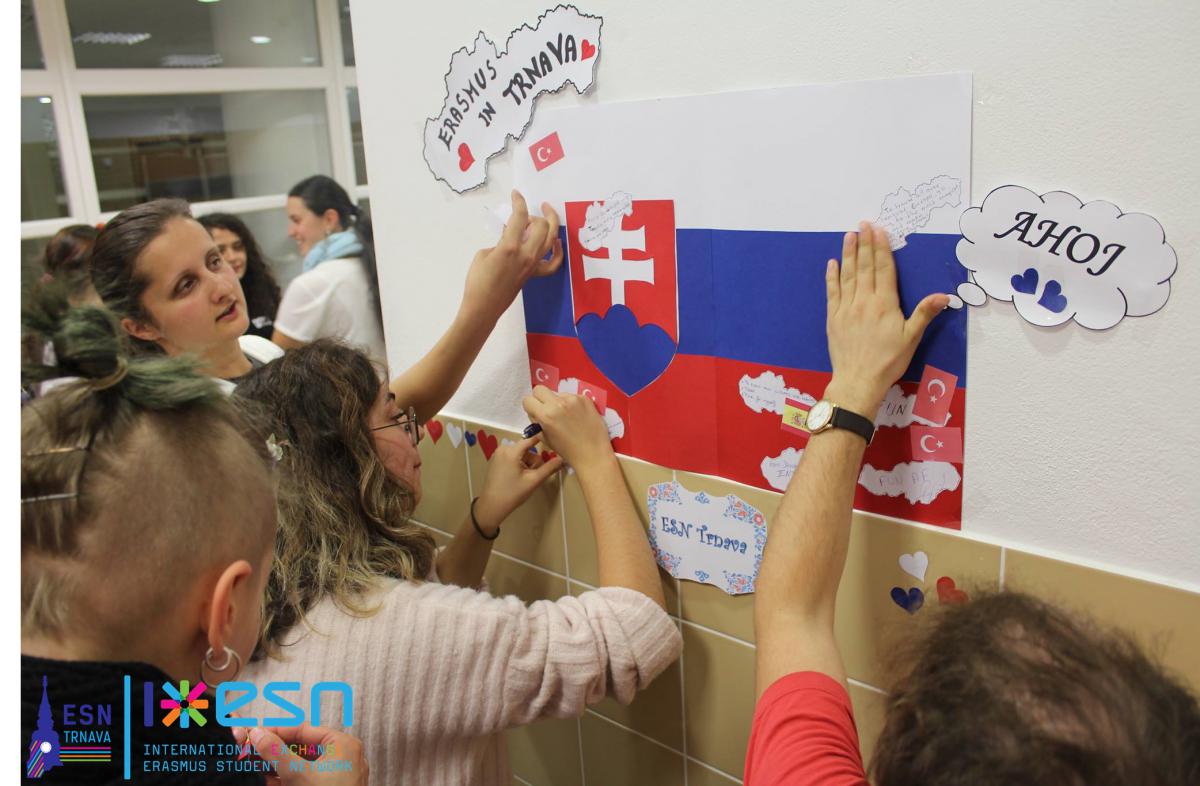 ESN Trnava is also actively involved in international ESN projects. For example, SocialErasmus which includes volunteering help to the local community. Exchange students and ESN members help to locals with dog walking, clothes donation and many other activities. They also organise Erasmus in Schools, where exchange students talk about their home countries and mobility experiences with local pupils at secondary schools. On top of that, exchange students can join "Books, Children & Erasmus" campaign when students visit elementary schools and read books together. Furthermore, ESN Trnava is involved in work with ExchangeAbility and Mov'in Europe projects.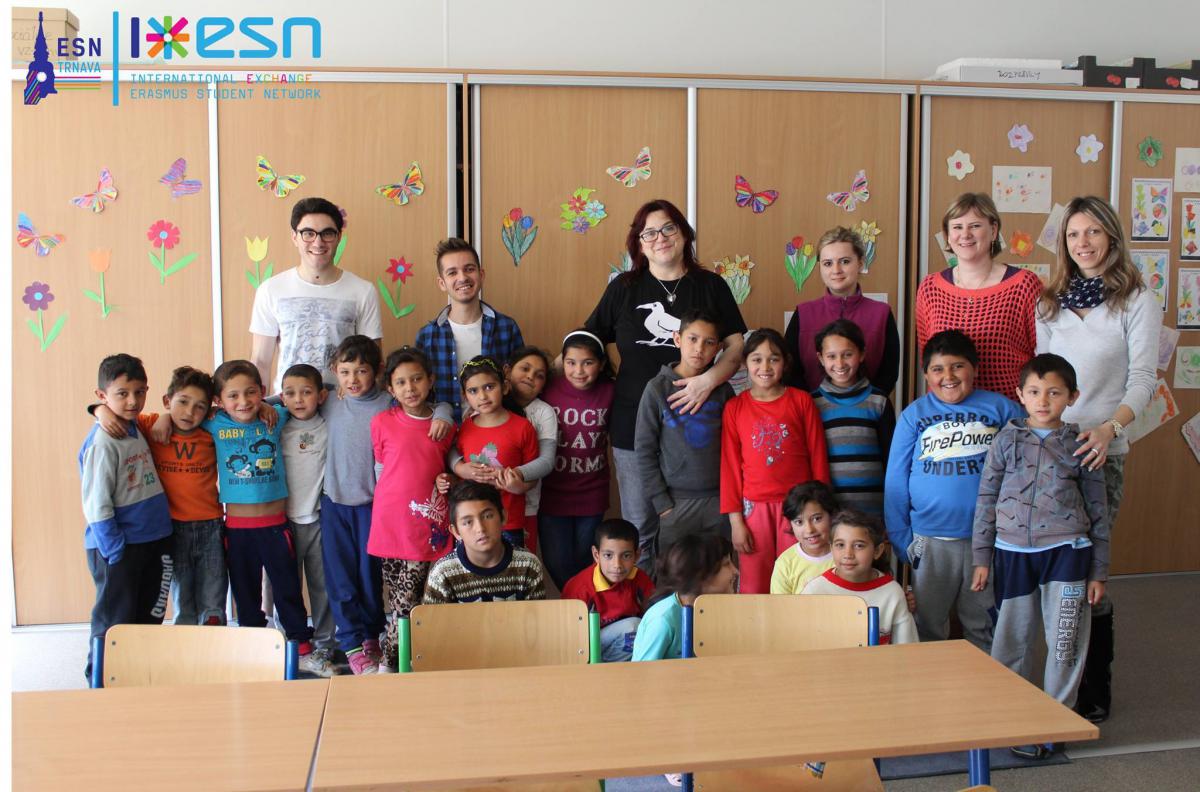 Members of ESN Trnava do not stand back when it comes to the participation in national and international events. Not only can you meet them at National and mini-National Platforms of ESN Slovakia, they also participate in Czechoslovak Platforms, National Platforms held with their neighbours, ESN Czech Republic and Meet Your Colleagues meetings. When it comes to international events, they are presented at AGM and CEP. All of this helps them stay motivated and gives them new ideas.
"We want to ensure the best time for our exchange students and leave a mark on their memories with our work. Smiles and happiness of our Erasmus students are the most valuable reward which we can get."

- Stanislava Vojteková, Local Representative of ESN Trnava
Although ESN Trnava is a relatively small and young section, it is capable of big things and we can expect that they will continue their growth and success. As they stated, they are not afraid of leaving their comfort zone to make revolutionary things!