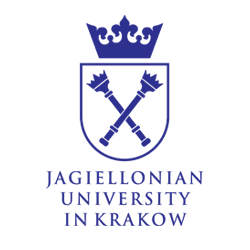 Monday, 6 February, 2017 - 15:00
The weather is frosty, exam season is upon so, we are still waging war with a buildup holiday weight, but at least La La Land is as good as they say. You know who else is as good as they say? Our Section in the Spotlight for February: ESN UJ Cracow.
ESN UJ was established back in 2001, and today they are one of the largest sections in Poland. The section recruits twice a year, with the beginning of the semester, and in one cycle they welcome between 40 and 50 new members. If you want to join ESN UJ, you have to fill out an online application, and if you are lucky they send you an invitation for an interview. However, if you wish to become a regular member you need to be engaged in the work of the section. After each recruitment cycle, they organise Training & Integration Camp which serves as strong motivational factor for freshmen to try hard enough to obtain the status of a regular member.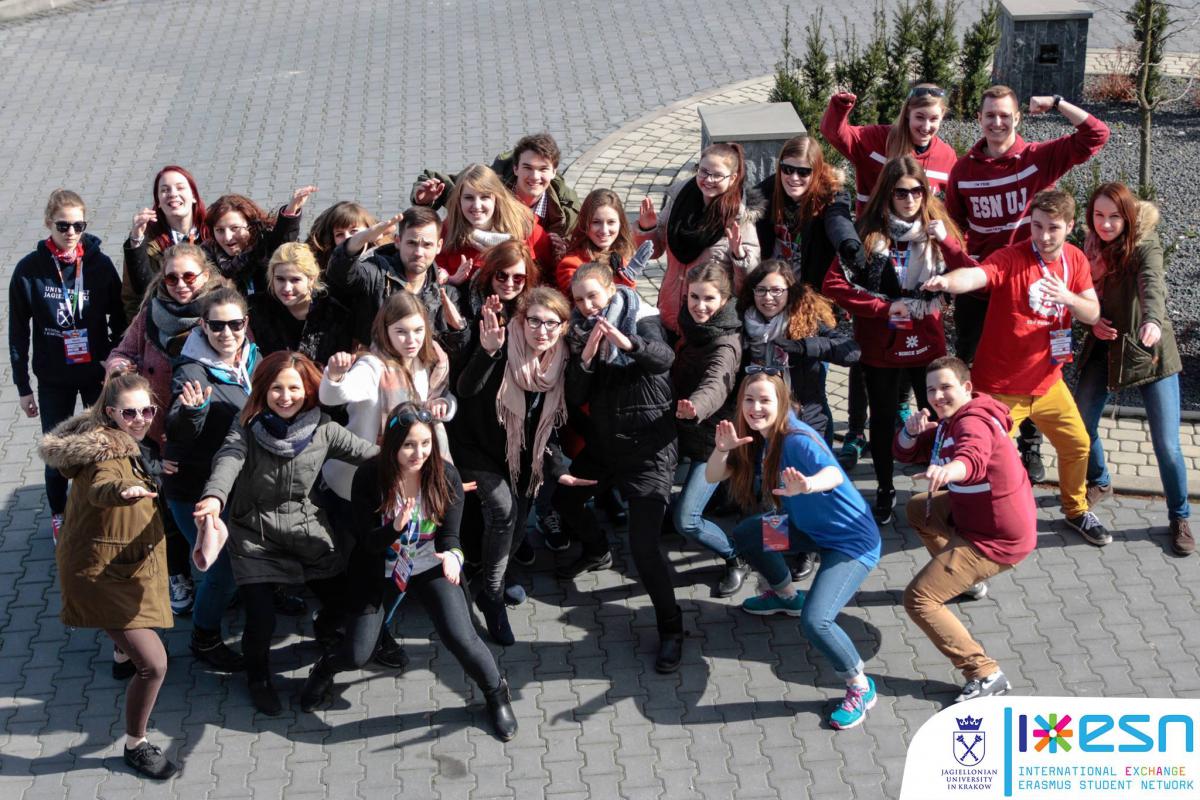 They organise activities for other members, some of which include bowling, ice skating, karaoke, and similar activities. To ensure good communication with other sections in Cracow, they organise Trainings United. Exchange students are welcome to apply for a membership in their section as well. Two years ago, an Erasmus student from England acted as a Party coordinator. They often organise events, such as Eurodinner and Cultural Evenings, which provide a chance for exchange students to get involved. No wonder they won an award for the best ESN section back in 2013!
The section is divided into four parts: Board, Coordinators, Members and Freshmen. The Board is in charge of the entire section, while Coordinators are responsible for their teams and projects. They have 14 teams and projects, some of which include Culture, Tandem, Discover Europe, ESNband, Travel, and many more. ESNcard team in their section works especially hard - at the moment, they have more than 40 partners! Now you know whom to turn to when it comes to partnership tips and tricks.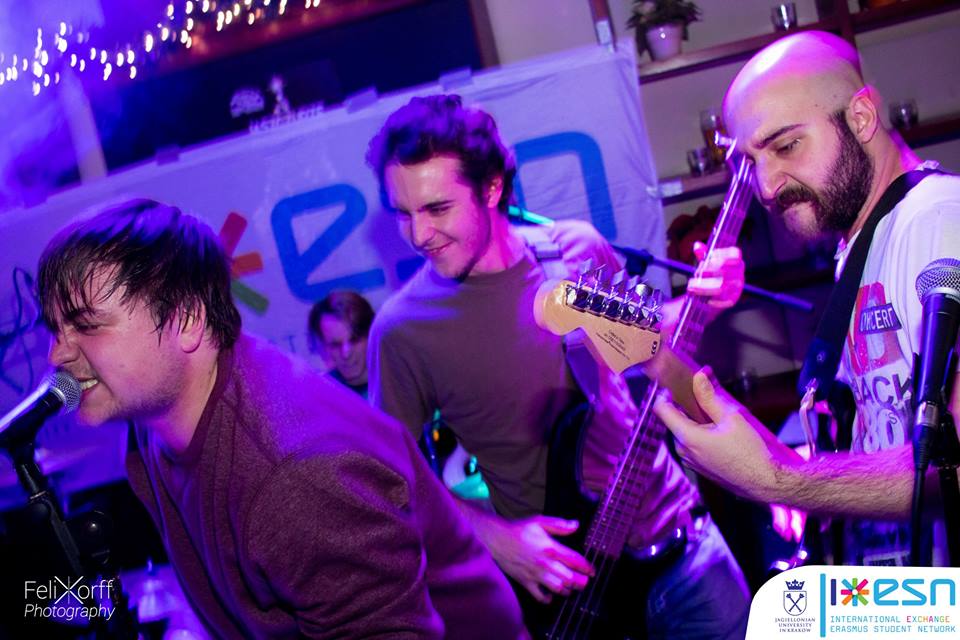 "ESNband is an apple of our eye - it is a band consisting of ESNers and Erasmus students who meet every week to practice together. At the end of every semester, we throw gigs and the afterparty. There is nothing better than seeing your friends rocking the stage!"
Team coordinators and members are working hard to turn an exchange period in Cracow into an unforgettable experience for everyone. They organise everything, from sport events, band practices, remarkable parties, language meetings, city games, museum visits, to extraordinary travels. They are especially proud of their flagship project, Erasmus Date Auction, a huge charity event involving international students and ESN members who offer their free time in exchange for money for a noble cause. The project is carried out in cooperation with other sections in Cracow, and last year they have managed to collect €1665 for a centre of permanent stay for people with autistic disorder.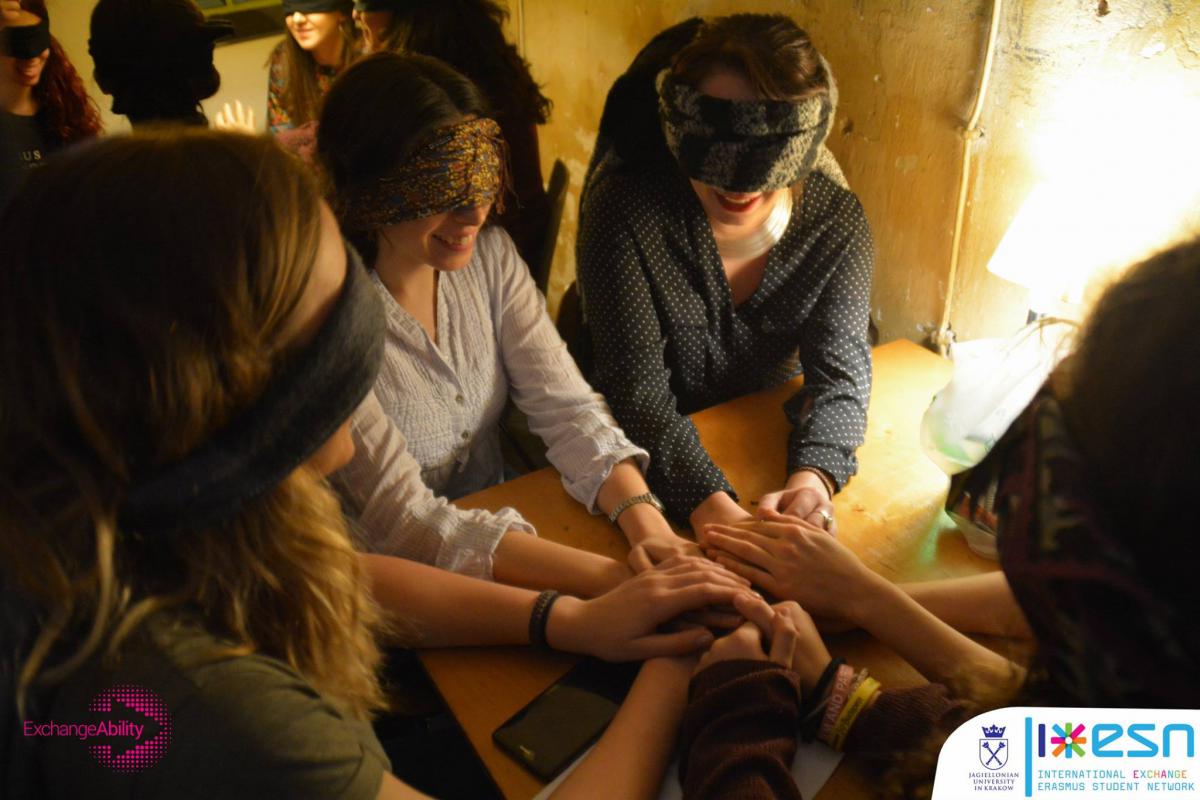 Speaking of what they are proud of, they find the work of their ExchangeAbility and SocialErasmus teams extra delightful. They try their best to stay active in the community by organising visits and events in cooperation with orphanages, animal shelters, hospitals, schools and similar institutions. They also prompt local students to take part in their events, especially during Tandem Language Meetings and by taking part in their Mentor Project. Apart from being active in the local community, their members are also active on the national level of ESN Poland and international level of ESN AISBL.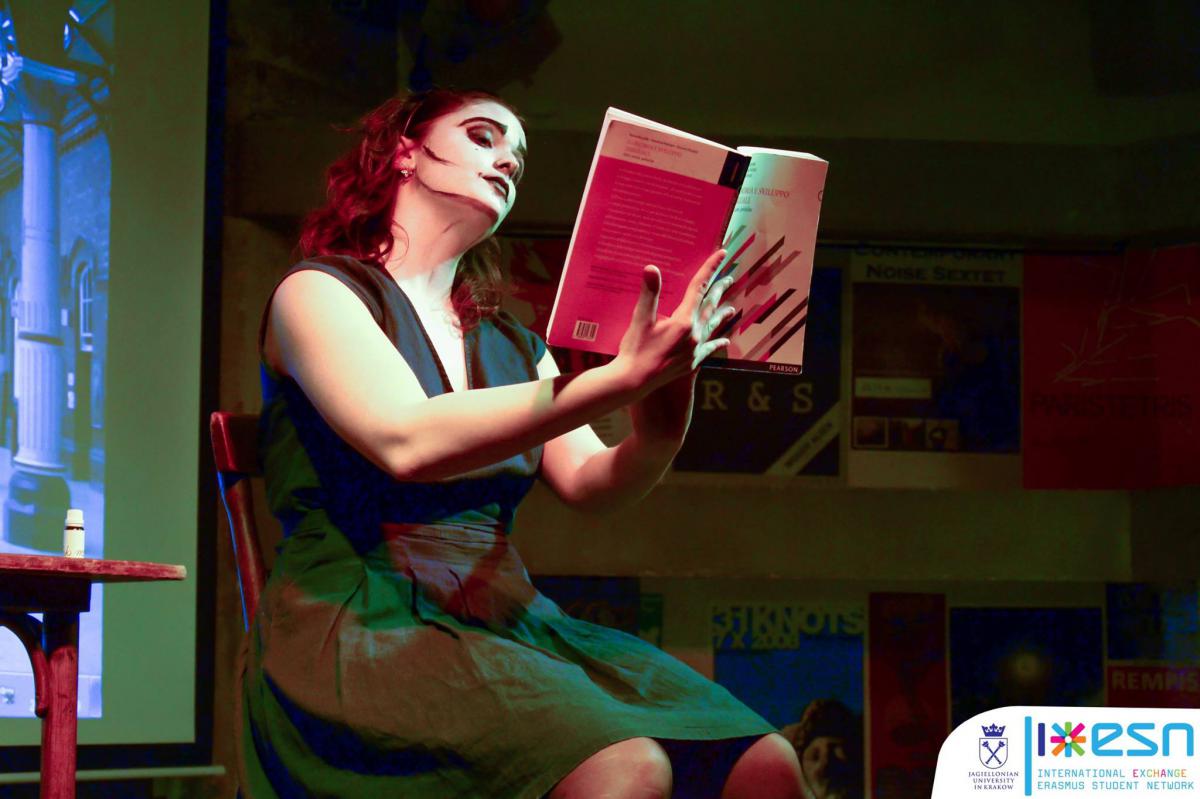 However, the project that makes them unique is ESNdrama, project created by the Culture team for ESN members and Erasmus students who are in love with art and drama. The project consists of weekly practices and a final performance at the end of the academic year.
"It is a perfect opportunity for creative international students to develop and strengthen their acting skills while integrating with Polish students!"
After successful section cooperation with ESN PW Warsaw, as well as international cooperation with sections ISC CTU in Prague, ESN VŠE Praha - Buddy System, ESN TU Dresden and Faranto Verein Dresden, 150 events organised in every academic year, and 15 years of existence we can proudly say that ESN UJ Cracow is one of the most dazzling stars in our network!
Written by Tajana Mohnacki