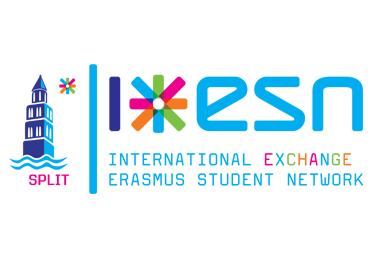 Sunday, 1 May, 2016 - 10:48
We hope you are ready to squeeze back into your swimsuits because this month we are travelling to the sunny Croatian coast. Close your eyes and imagine the sound of sea waves as you welcome
Section in the Spotlight of May: ESN Split!
Their journey began in 2012 when they were accepted as a member section of ESN Croatia at the National Platform in Zadar, followed by receiving the official certificate of membership at AGM Maribor 2013. 
ESN Split has an impressive internal structure. Currently, the section counts 50 members and each of those members plays an integral role in the work they do. Every candidate member has to hand in a CV and fill in an Application Form which the Local Board later reviews in order to decide if the candidate should become a regular member. After they have been accepted, new members experience a teambuilding event called Integration Day where they learn about how ESN is structured, from the local to the national and international levels. Speaking of their Local Board, they are divided in two parts: Presidency, which consists of the President, Vice-President and the Secretary, and Local Coordinators who each lead their own teams of 3-10 people. Fun fact - their current PR Manager did his Erasmus exchange in Split, and later decided to continue studying in their town and join their ESN section!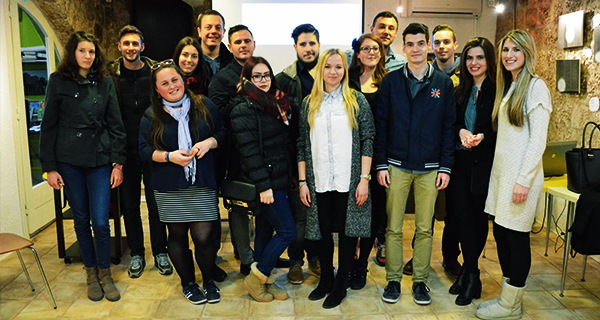 While a good relationship with the International Office secures funds for ESN events, they mainly fund themselves by selling ESNcards. However, they are in the process of applying for city funds in order to expand the scope of their activities, and they are still awaiting the results of two projects that have been written with their neighbouring section, ESN Dubrovnik. Thumbs up for section cooperation!
ESN Split celebrates its fourth birthday this year, and they say this is their most successful year so far. We can confirm that just by looking at all the creative events they organise for their Erasmus students: varying from theme parties to cultural activities and field trips. Apart from being successful with international students, they are also successful in engaging their local community. Their flagship project, "You're a student? Travel!", shows a successful cooperation with another NGO in their district, Square of Youth Kaštela. They have also established good cooperations with other associations, especially when it comes to implementing international ESN projects. It seems that ESN Split is slowly mov'in to the stars!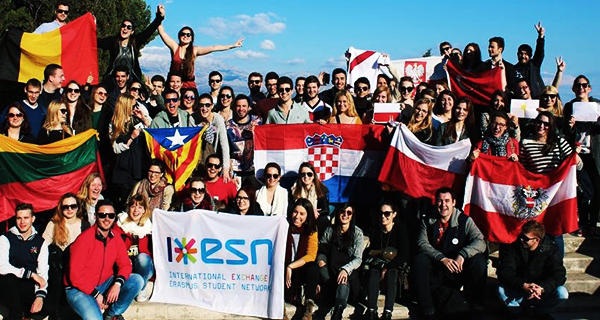 While we are on the subject of international ESN projects, this section loves implementing them! They are successful at organising
SocialErasmus Week
, participating in national events and organising at least one SocialErasmus activity each month.
This year they have managed to raise the number of ESNcard partners from 13 to 25
, received a 
"Mov'in Activity of the Month"
recognition for one of their
Mov'in Europe
activities in January, and received an award, given by their National Board, for the
best Responsible Party organised.
They are also presented at the national level of ESN Croatia - one of their members holds the position of Treasurer in the National Board, and the other is a National IEG Coordinator. As they grow, they aspire to send more people to the national and, possibly, international level. Their members are always present at national and international events, and they hope to serve as the Organising Committee of an international event in the near future.
ESN Split takes pride in how close they are to their Erasmus students - they are interested in making long-term friendships, not time-limited gatherings that originate from necessity. 
"Even Erasmus student often say that we live Erasmus with them."
There's only one way to describe
ESN Split
's current situation - they are going places!
by Tajana Mohnacki