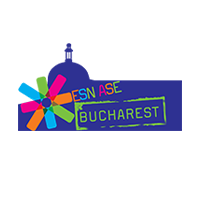 Wednesday, 30 November, 2016 - 11:59
Winter is slowly approaching, holidays are upon us, and our sections continue to spread their magic in a similar fashion. With that in mind, we are more than happy to introduce you to our Section in the Spotlight for December: ESN ASE Bucharest.
The section doesn't have a very long history - they were founded in 2013 by a group of optimistic and persistent students who wanted to organise events for international and exchange students. Today, they are a strong and creative section that has 90 members in total, out of which 40 of them are active members, while 50 of them are active only in the Buddy Team. Their team even has a former Erasmus student who decided to stay in their lovely city and who continued interacting with exchange students.The recruitment of members happens twice a year, once in August, and once in February. After the process is done, they have #InductionDays where new members, during one weekend, get a chance to learn more about the structure of the network, and how it functions.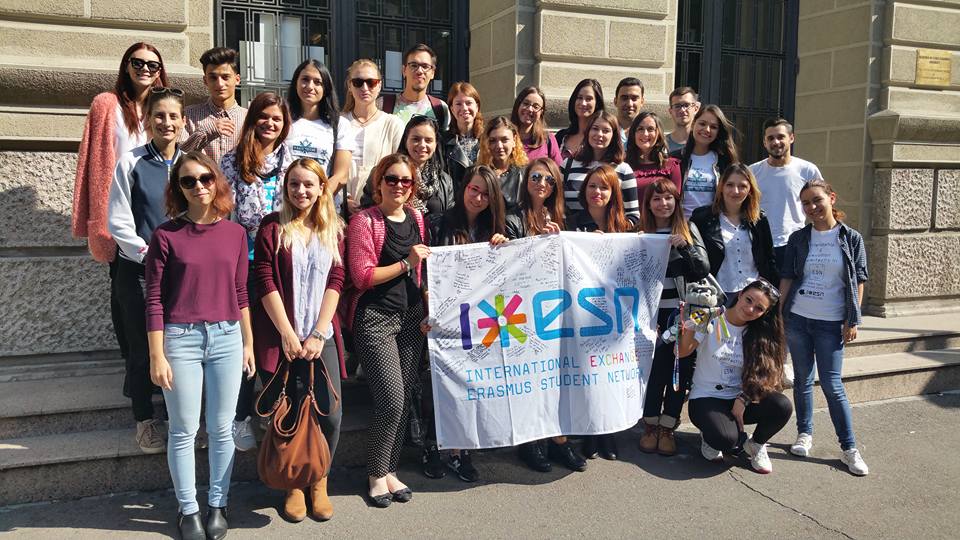 "Our section knows that people are the greatest value an organization can have, that's why we put a lot of emphasis on creating a great environment for continuous self-development."
The team of ESN ASE Bucharest consists of a Local Board, and five departments: Events Planning, Project Management, Human Resources, Marketing & PR, Finance & Partnerships, and additionaly, the Buddy Team. The entire team meets once a month for a general meeting, while the departments have two monthly meetings, wrapping it up with a monthly teambuilding activity. Thanks to the one month knowledge transfer and well established means of communication, the transition period between the Local Boards always runs smoothly.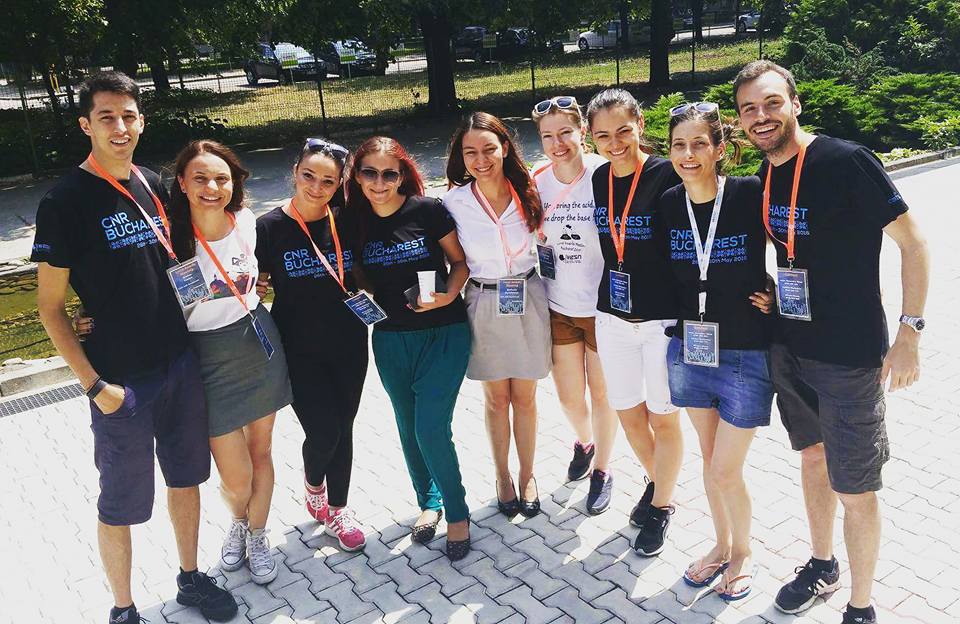 ESN ASE Bucharest has an amazing relationship with the municipality of Bucharest, and the University, who support them either financially, or with needed materials. However, most of their income comes from ESNcard, trips and visits.
They also have a nice way of motivating their members by giving them volunteer of the month award, as well as the best department of the month recognition, according to the involvment of each member. They have a small internal project, "We Progress Together", offering each member to share their knowledge with other members. Speaking of projects, in June this year they have received a nice sum for their "Go Green! Go Clean!" activity funded by ESAA. Plus, their "GoInternational" project branded under Mov'in Europe, dedicated to outgoing Erasmus+ students, is financially supported by Accenture Romania, and is their flagship project. Together with the IRO of Bucharest University of Economic Studies they implement this project every year, divided in two stages: GoInternational 1.0 - promotion of Erasmus+ mobility opportunities, and GoInternational 2.0 - preparation of students who have been selected for Erasmus+ mobility.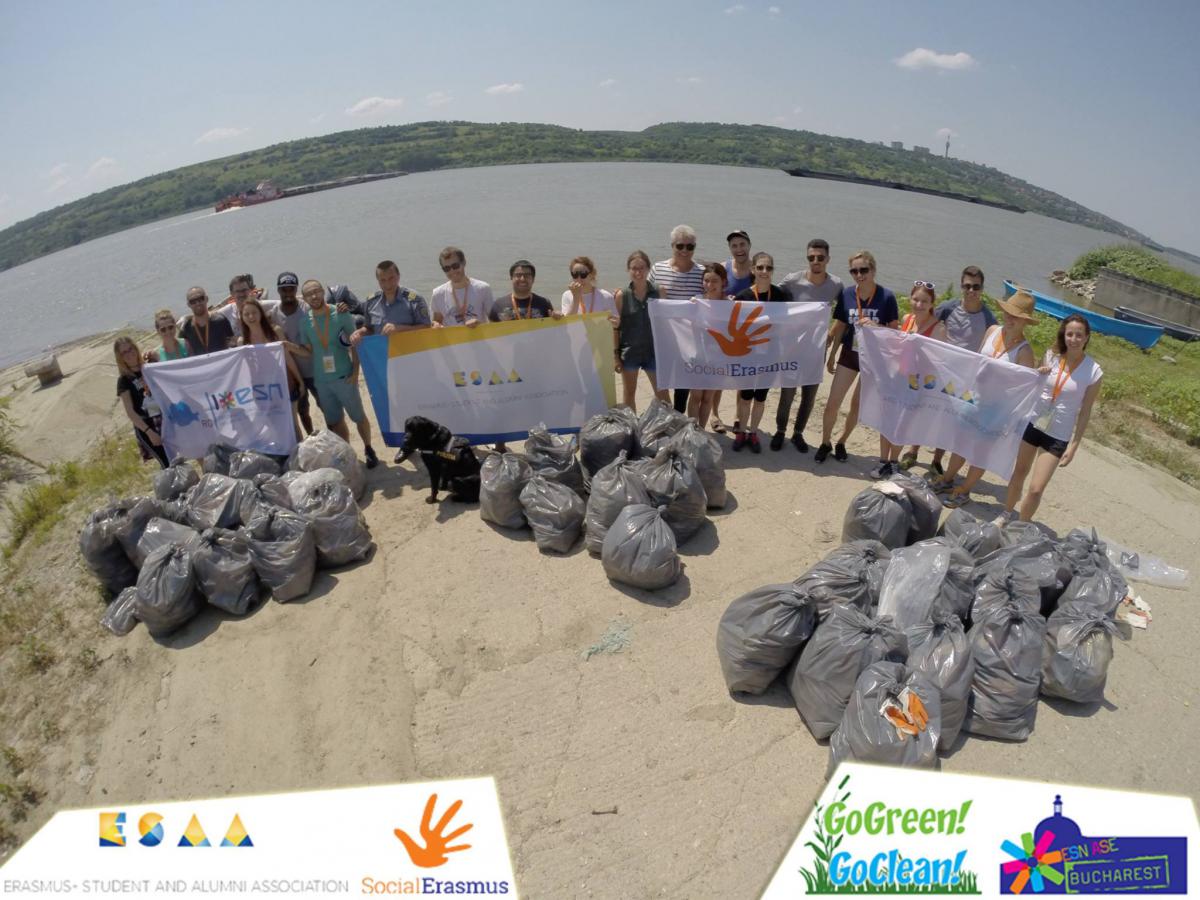 Organising various events such as cultural evenings, cultural visits, entertaiment events, sport events, parties and trips presents no problem for them, since they have a hardworking team and amazing promotion. They communicate with their target audience mostly via Facebook (page and groups), website and e-mails. However, they are also active on Instagram, YouTube and LinkedIn. Wow, ESN ASE Bucharest surely knows how to raise their visibility! But the section isn't only visible thanks to their social media presence, but thanks to their mascot Parizaki as well. He comes from far, far away, most of his powers are still unknown, but his main goal is to protect exchange students and section members.
They are also very proud of their Buddy Team, and their method of successfully matching exchange students with local ones. Also, with their "GoInternational" project, they have created and opportunity for local students to network with current exchange students in their city.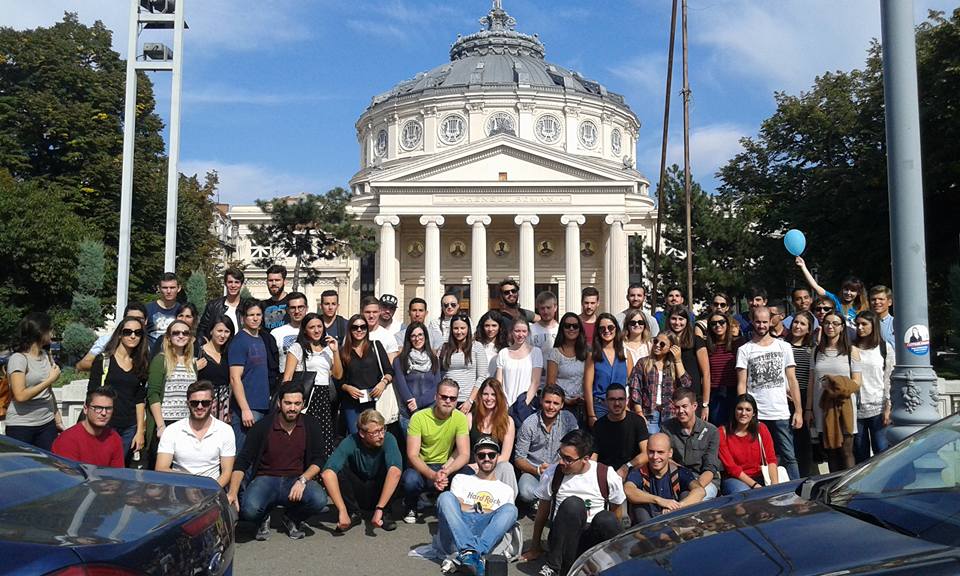 The section is very successful in implementing international ESN projects. They participate in both SocialErasmus Weeks, and they try to organize at least one SocialErasmus activity each month. They were a part of national SocialErasmus project, funded by ESAA, "Children finding voices", aimed at bringing joy and knowledge to school children. In Mov'in Europe department, they are going strong with their "GoInternational" project, and this year they are going to try to implement ExchangeAbility activities for the first time ever. We wish you best of luck!
They are trying their best to participate in all the national events, and they have composed a nice list of international events they have been present at. They are trying to contribute to national and international events not only by participating in them, but by organising them as well. This year they have six  members involved in the national level, and three members in international committees.
Despite the fact that ESN ASE Bucharest exists for only two and a half years, they have managed to build an active, hardworking, creative and overall wonderful section. They can only serve as an example for all the young sections who are only now starting their #ESNcareer. Stay strong, stay positive, and keep up the good work!
Written by Tajana Mohnacki