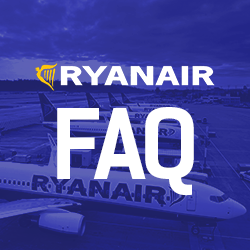 Wednesday, 24 May, 2017 - 16:32
On 23rd of May 2017, Erasmus Student Network officially announced an exclusive partnership with Ryanair. 
Ryanair, as part of its 'Always Getting Better' programme, and Erasmus Student Network commit to improving Erasmus experience for all European students. That's why, from September on, Erasmus students will be offered 15% off Ryanair flights as well as a free checked-in bag with every flight booked. There will also be a special booking portal, travel tips and weekly travel offers.
Find out more about the special offer down below!

What are the benefits offered?
15% discount on 8 single flights (or 4 return flights).
Free check-in luggage of 15kg with each of these 8 flights booked.
Weekly travel offers for Erasmus students.
Tailored Ryanair in-journey offers on the mobile app.
When does the offer start?
The offer will start from 1st September 2017 onwards.
This offer is a way of helping exchange students and interns to travel during their exchange period, so it is only applicable for flights booked, at least, 28 days in advance and for travelling dates between 1st of September to 15th of June.

Does the discount apply to every flight I book with Ryanair?
No. The offer is only available for 8 single flights booked, at least, 28 days before the date of the flight and being this within the 1st of September and the 15th of June.

Can I use this discount for flights that I have already booked?
No. The offer is only applicable from the 1st of September 2017.
Even if you have already booked flights for any date after the 1st of September 2017, the discount is not applicable as the flight has been booked before the launch of this partnership and/or not following the correct booking process through the dedicated booking platform.
Who can get access to the discount?
Every ESNcard holder properly registered in ESNcard.org and with a valid membership is eligible for the offer. A membership is valid if the ESNcard has not expired. Please consider that the ESNcard is a membership card of the Erasmus Student Network and any member needs to be either a student or intern in a mobility programme or volunteering in our Organization.

How do I access the benefits?
In order to have access to the offer, you need to follow these instructions:
Get yourself an ESNcard, if you do not have one already.
Register at ESNcard.org and activate your advantages by adding your ESNcard number (under the barcode) to your user profile.
Fill in all the information requested in your ESNcard.org profile. This is really important, as it is used to identify the passenger as an ESNcard holder, hence, a person eligible for the discount and other perks.
Go to Ryanair's ESN dedicated website and follow the booking process - we will update this answer with the link to this site as soon as it is available.

Please take always your ESNcard with you when travelling.

How do I get an ESNcard?
Your membership card (ESNcard) can be acquired from any one of over 500 ESN sections in 40 countries across Europe. For a list of distribution points, visit ESNcard.org/getcard.
---
To stay up to date with the latest news regarding the #RyanairErasmus discount, follow us on Erasmus Student Network and ESNcard.
To know more about the over 2,000 discounts and advantages you can get with your ESNcard all around Europe, visit ESNcard.org.