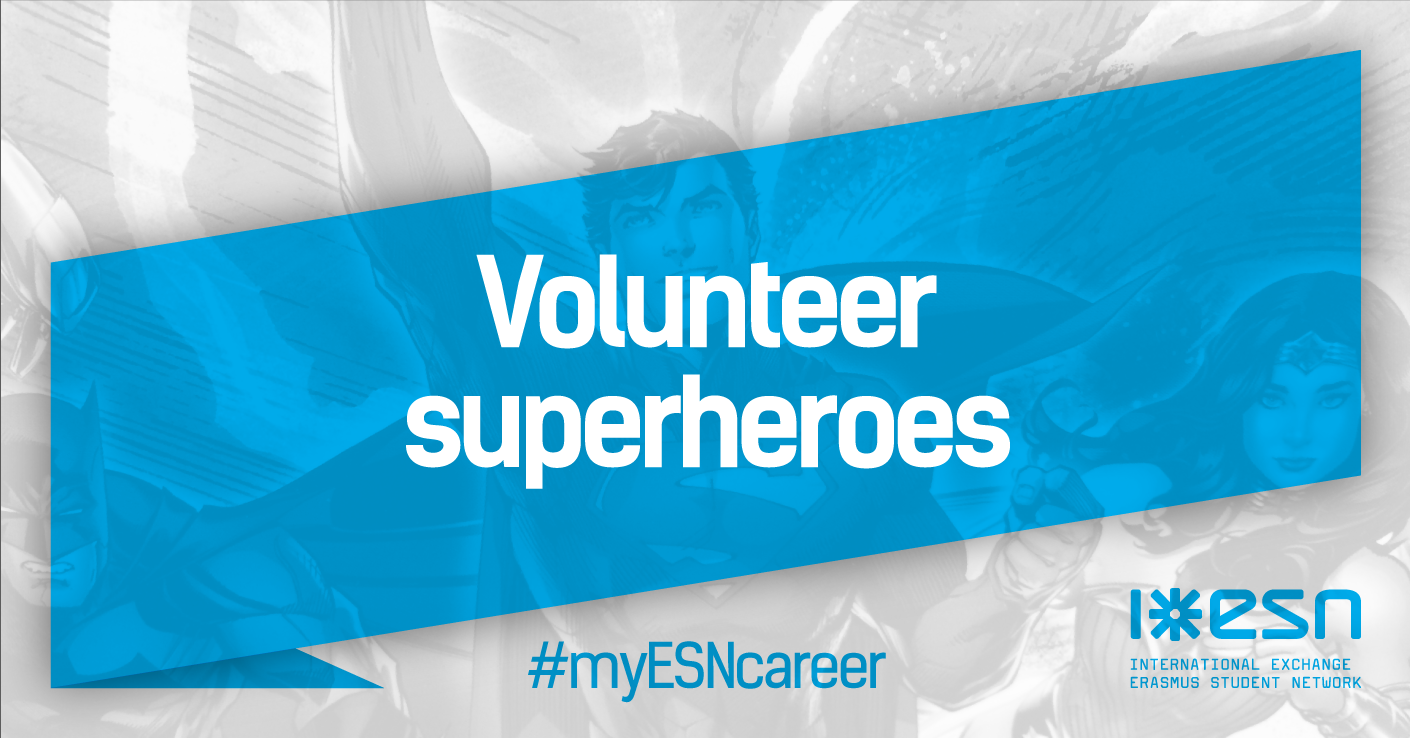 Monday, 25 January, 2016 - 16:42
If society is a damsel in distress, then volunteers are superheroes who are on call 24 hours a day. Why? Because it is rewarding in so many different ways! If you are wondering whether it's worth the time then keep reading to find some of the benefits volunteering can offer you.
1. We develop new skills.
Through our work as volunteers we develop soft skills such as adaptability and problem solving, as well as hard skills such as proficiency in a foreign language and networking. Both sets of skills boost our employability and make us competitive in the labour market.
2. We travel.
Thanks to our activities, we can travel all across Europe, discover new places and meet new people. As much as travelling is a fun experience in itself, it also allows us to develop a sense of wonder, foster new values, and helps us realise what it truly means to identify yourself as a European citizen.
3. We learn informally.
Volunteering serves as a reflection of who you are―it shows that you have been active during your student years, that you took initiative, and that you performed in high, decision-making positions which helped you foster entrepreneurial and leadership skills. That is enough to set you apart from other candidates.
4. We work on improving ourselves.
Social interaction is a key component of life. Volunteering makes you open your door to strangers who soon become your family. It pushes you out of your shell and motivates you to work on improving yourself. Soon enough, you become a master of social and communication skills, and presenting yourself to new people brings you joy, not sweaty palms.
5. We learn languages.
Volunteering in an international environment does wonders for your language skills. It helps you improve the language you already know, practise speaking a language you have only started learning or get you into learning one you never thought about before. Plus, it looks amazing on your CV!
6. We celebrate differences.
For a continent with as rich a history as Europe, it is important to get a better understanding of other cultures, something we as volunteers have first-hand access to. Understanding leads to respect and respect leads to knowledge. Learning and participating in other people's traditions, exploring their cuisines and discovering their differences is not only fun, but also rewarding.
7. We make friends.
The amount of people you meet through volunteering is one of its greatest advantages―you make a network so big, making sure you always have someone to turn to. We do not only meet potential employees, we make friends all over Europe which means that as volunteers we can offer you any piece of information you might need.
8. We inspire.
Volunteering can be a stepping stone for you. It is a source of motivation and inspiration—through various volunteering activities you can discover your career path.
9. We help people.
Volunteering is like asking yourself "Would you still do your job, even if you did not get paid for it?" Volunteers are people who are willing to invest their free time into helping others not because they have to do it, but because they want to do it. No matter what you are doing—helping international students find their place in a new surrounding or helping your local community—you matter. And is there a better way to end your day other than hearing a warm thank you?
10. We make a difference.
Interacting with people from other cultures can make you more open-minded, tolerant, and understanding. Volunteering can change your point-of-view, educate you and help you break stereotypes. You find yourself in situations you never thought you would be in, doing things you never thought you would be doing. You acquire knowledge and skills that can become your lifeline. Volunteering opens a whole new window of possibilities and experiences. You stop wanting to become better than other people and you start wanting to outgrow yourself. You become your own superhero.
Do you want to join our squad?
Written by Tajana Mohnacki