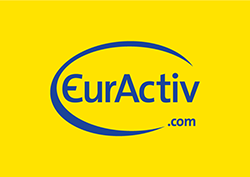 Wednesday, 4 January, 2017 - 17:13
On Tuesday 24th January 2017, EurActiv, in collaboration with the Erasmus Student Network and Pernod Ricard, will host a high-level debate on the topic of experiences around the Erasmus programme and the road towards a more responsible and safe behaviour of young adults.
Opening Speech:
Martine Reicherts - Director-General for Education and Culture, European Commission
Chair:
Dan Luca - Senior Director, EurActiv (Chair)
Moderator:
Sarantis Michalopoulos - Journalist, EurActiv (Moderator)
Panellists:
Xavier Prats-Monne Director-General for Health and Food Safety, European Commission
Vannessa Debiais-Santon Head of Sector Erasmus+, European Commission
Alexandre Ricard Chairman and CEO, Pernod Ricard
Martina Dlabajovà MEP
Safi Sabuni President, Erasmus Student Network
Questions will include:
What are the experiences and expectations of Erasmus students?
How can responsible partying be promoted among students?
What are the roles for student organisations, stakeholders and policymakers?
RSVP for the event and join the debate on Twitter via the hashtags #EADebates and #ResponsibleParty! For more details, visit Euractiv's event page.