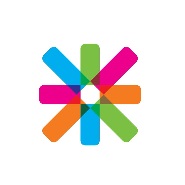 Monday, 21 March, 2016 - 17:30
This Press Release was originally published by ESN Spain.
The Erasmus Student Network is the largest student organisation in Europe, founded in 1989 to support and develop student exchange programmes. ESN is a non-profit organisation present in 500 Higher Education Institutions in 38 countries, with 15,000 volunteers offering their services to 200,000 international students. The mission of ESN is to represent international students on local, national and European level and to advocate for better conditions of student mobility and volunteering. In close cooperation with universities, National Agencies of Erasmus and the European Commission, ESN provides opportunities for cultural and self-development under the principle of 'Students Helping Students'.
 
Since the accident happened, twelve representatives from the local ESN sections in Barcelona that organised the trip (ESN UB, UAB, UPC and UPF) and the National Board of ESN Spain went to Tortosa from Barcelona, Almería and Valencia. These representatives have been working in close cooperation with the Police to help identify the victims and offer support to affected people. The priority of the Erasmus Student Network has been to collaborate with the police, the authorities and the affected universities, especially the University of Barcelona. 
 
The Erasmus Student Network Spain would like to, again, thank the volunteers and emergency services for their diligent work in these sad circumstances, as well as all the members of our Network that have shown solidarity from all over Europe. In addition we would like to thank the University of Barcelona for their collaboration in these unfortunate circumstances.
We wish, for all those involved, strength in this moment of deep sorrow and again send our deepest condolences to the families and friends of the victims.