Monday, 20 March, 2023 - 17:02
One of our main priorities as Erasmus Student Network is to empower the voices of our volunteers and provide them with the relevant tools to speak out against Racism and Discrimination. Developing Youth Voices is part of the annual work plan 2023 titled "Speak Out" funded by the Council of Europe and the European Youth Foundation.
During the past weeks, forty volunteers of our network attended the basic training for trainers event and did their first steps in the non-formal education world. Thanks to the support of the Council of Europe and the European Youth Foundation, we were able to dive deeper into the topic of Developing Youth Voices Against Racism and Discrimination and equip the participants with the relevant skills, knowledge and attitude to act as multipliers in their local societies.
"Entering the Eduk8 Starter was an adventure, let alone self-discovery. I jumped into a melting pot of people from different countries with different cultural backgrounds and was able to discover their perspectives and unique personalities. On the training side, the possibility to uncover how to design a proper facilitation and guide participants to their findings was one of the most appreciated moments I have experienced in my life. I strongly believe that we managed to break the glass ceiling and learned a lot about how to approach difficult topics such as racism or discrimination. It was indeed the moment I realised that each of us, as an individual, CAN make a change. Accordingly, we are the crucial pieces in a societal mosaic that should act up for developing an intercultural dialogue. The event proved to me that there will always be much to learn, but it's a journey that you embrace and let it follow." - Paulina 
"Eduk8 Starter is the project which gives young people free and safe space to express themselves. It might put you in many hard situations which require you to get out of your comfort zone, but that's where the real, valuable  and memorable knowledge comes from. I'm really glad for the people who are filled with support and unconditional love for each other." - Ana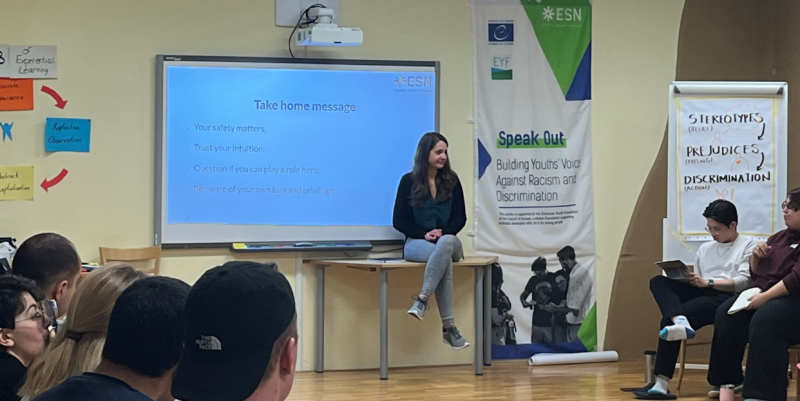 "I remember myself not being sure about my feelings when I stepped out of the bus and started walking to the venue of Eduk8 Starter. I didn't have much experience as a trainer before, and I wasn't sure what to expect. After attending the training and actively participating in the sessions by even preparing and delivering my own workshop with a co-trainer, I can't put into words how glad I feel about me taking the opportunity to start this journey. I'm thankful that I had great people to share this experience with, and I can't wait to take the next steps." - Ira
Attending Eduk8 Starter not only provided the basis for the participants to develop their training skills on but also enabled them to sail on this journey of self-discovery and to step out of their comfort zone.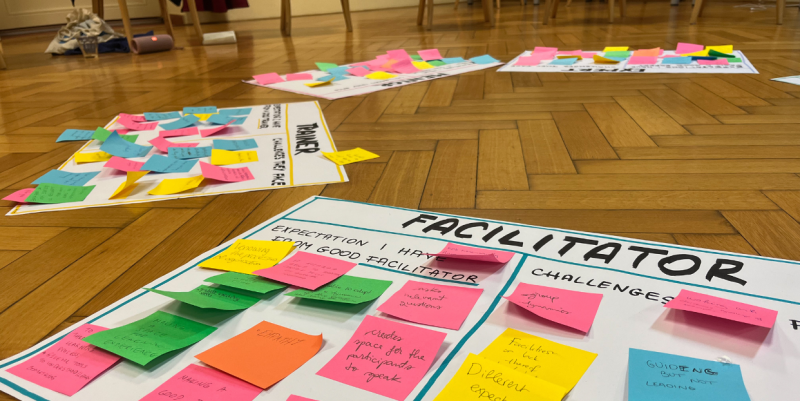 "I would have never thought that Eduk8 would have such an effect on me. I went with my doubts and fears and at the end I didn't want to say goodbye. It was an intensive learning journey with lots of laughs, discussions and insights. It's not just a training event, it's something more, you learn about workshops and yourself, meanwhile creating meaningful connections with people you would have never thought you would. And that's the beauty of it, it inspires and motivates to discover, create and be open. And I thought the first days were hard, when we were getting to know each other - well, by the end I realised that the hardest thing was to say goodbye. But I won't forget any of those days and those smiles." - Andi
"People might ask you, "Why do you do this?'' or "Why do you waste your time on ESN again?" We cannot provide a simple answer to these questions. For those who have not had the opportunity to experience Eduk8 Starter, there is only one answer: you should. "It's a life-changing experience – no words can describe the true depth of what we had experienced." Not only do we discover how to teach others, but also how to convey knowledge on important topics through non-formal education. We also explore our own identity. We learn how to live with who we truly are and how that knowledge can turn into self-confidence and improve not only who we are, but also how we interact with others. Also, we are not part of many schematics anymore. We remember the patterns, understand them, observe how they develop, analyse outcomes, evaluate them and apply all we have seen for a better future, for all of us. And we're just getting started…" - Adam
Throughout this training event, our volunteers were reminded of the values of our network and their motivation to be part of the Erasmus Generation. By acknowledging their potential and believing in themselves, they saw the endless possibilities that lay ahead of them.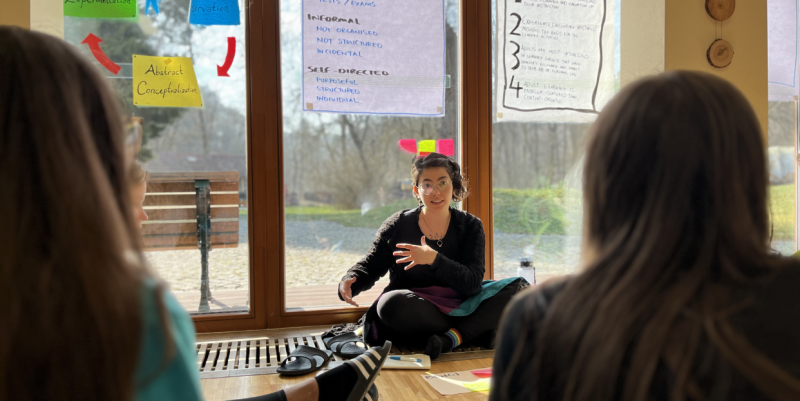 "First teambuilding of our section made me fall in love with our lovely local section and challenged me to try new things. Eduk8 made me fall in love with the whole network and showed me how many things I can learn.  This amazing event showed me how amazing non-formal education can be and encouraged me to try to share my knowledge and passion with others. These 9 days also helped me to get back to myself and see how many amazing opportunities I have in my life." - Valerie
"Life-changing. It is not only a training for trainers where you learn to become an amazing facilitator but rather a unique experience where you meet young volunteers who gather for ten days to grow and learn from each other. Eduk8 Starter gives you tools you can use for the rest of your life." - Juliette
The bonds they created and the moments they shared throughout this event will be memorised and cherished. Their experience can only be described as coming together as strangers and leaving with an extended family.
"I heard a lot about Eduk8 before attending the Eduk8 Starter. People have been telling me what a unique experience it is and how close they still are with all the other participants. All I really expected was to learn more about holding workshops but what I got was so much more. During the time at Starter I learned and practised how to express myself and my emotions, a lot of theories behind facilitation and training as well as the fact that whatever I need, I can rely on everyone who attended Eduk8 Starter with me. It is a connection that is very rare that we all share and will foster cooperation across the borders in our network and beyond." - Marie Theres
"I thought I knew what Eduk8 would look like and how it would make me feel, but no one told me about the friendships I would gain, the bonding I would experience with so many incredible people and of course the knowledge I would take with me. It was truly a life-changing moment for me, and I will never forget those days." - Nef
And at the end, the take-home messages were to trust the process, believe in yourself, and keep learning from the world, from each other, from every single moment. 
"Anticipation.  Timidity.  Uncertainty.  Confusion.  Fearfulness.  Curiosity.  Interest.  Involvement.  Openness.  Relaxation.  Perseverance.  Challenge.  Inspiration.  Delight.  Support.  Humour.  Emotions.  Gratitude.  Experience." - Darya
The end of this event is only the beginning of the participants' journey to have an impact, speak out against racism and discrimination​​​​​​, and use this experience to inspire others. By bringing topics into the spotlight that should be discussed and by exchanging perspectives we create the circumstances to make a difference, to stop repeating ourselves and to be the change.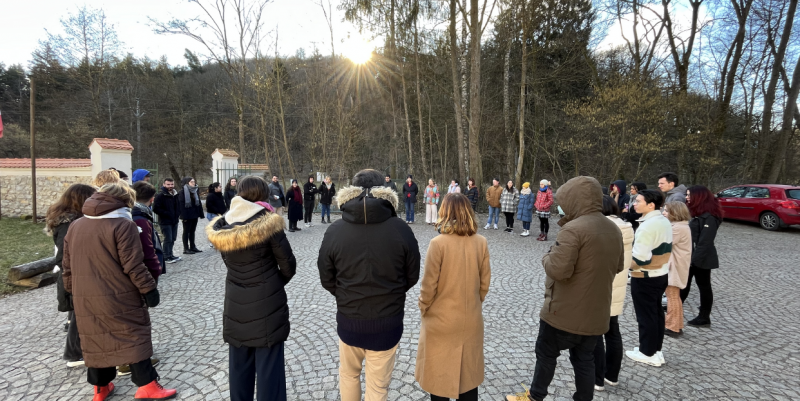 "Trust the process.

It's not easy to let go.

It's not easy to be guided by someone you don't know.

It's exhausting to introduce yourself a million times, but even more so when you have to say a thousand goodbyes.

A bit uncomfortable to speak your mind, but so relieving when you see their reassuring smiles.

Trust yourself, and you will be fine.

Eduk8 Starter is the start of a never-ending journey of self-discovery.

Always learning, always inspiring." - Samanta