Monday, 2 May, 2016 - 13:43
Between 2nd and 8th May 2016, the sections of Erasmus Student Network (ESN) will organise volunteering activities that have a social impact under the umbrella of SocialErasmus Week Spring 2016, a biannual celebration of the SocialErasmus project.
SocialErasmus is an international project developed in Poland in 2009, that became recognised internationally by the network in 2010. The project was created with the purpose of involving international youth in their local communities by volunteering in their host countries and contributing to the surrounding society. In order to better show the social impact of the project, all ESN sections are invited to organise activities in the same timeframe, twice per year, in what it is known as SocialErasmus Week.
SocialErasmus promotes a social attitude among international students and facilitates their social integration into the local community while exploring the added value that resides in Europe's diversity. Besides this, international volunteers have a better chance to expand their knowledge of other cultures and educational systems and to have a first-hand experience with locals. Through their engagement, students enrich their curricula, gain experiences, knowledge, understanding, and a sense of appreciation for Europe. Also, they show others that mobility does not only consist of travelling or studying abroad, but also active engagement.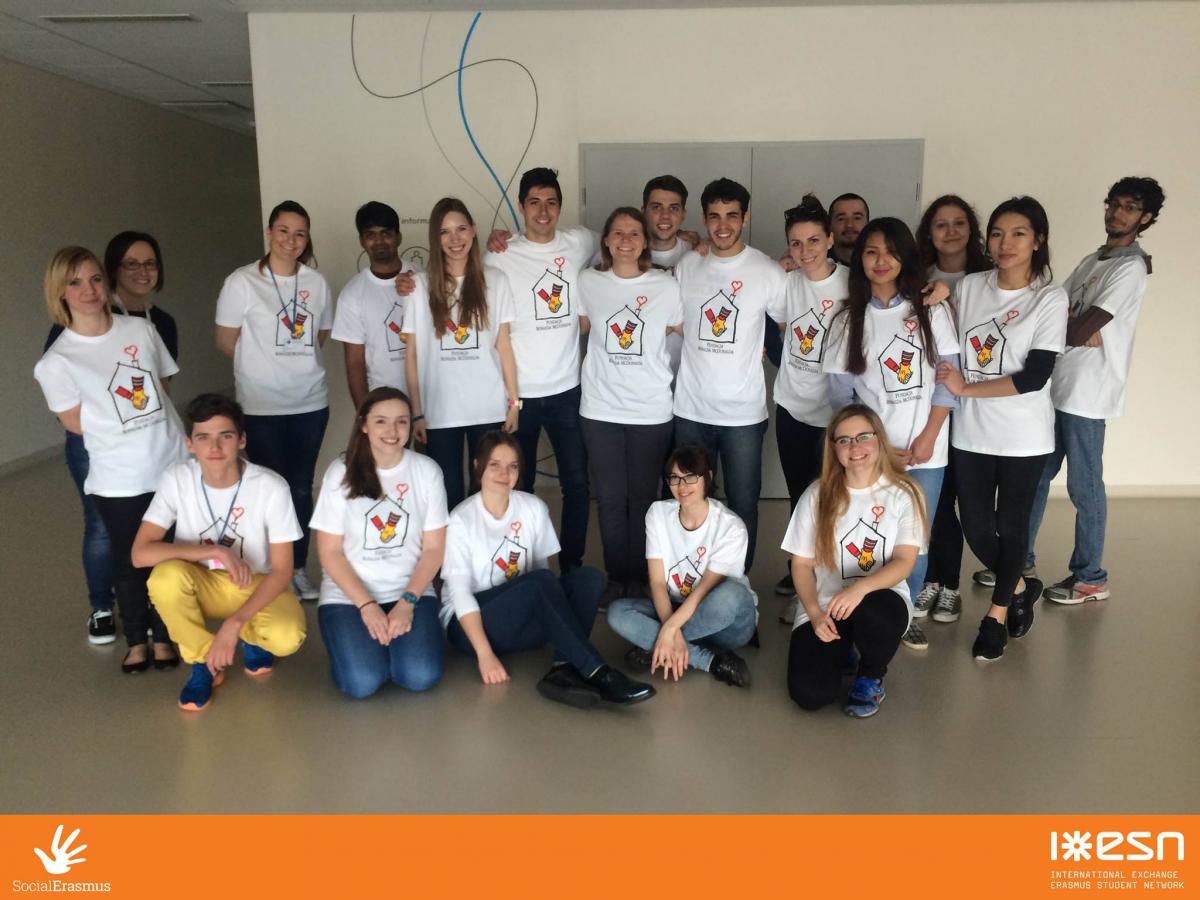 ESN sections are encouraged to organise their best and most innovative SocialErasmus activities this week. During this edition, the focus is on the importance of the social impact international volunteers have upon the local communities. Even though they are not wearing capes, the volunteers are seen as heroes. They dedicate their time to make a difference in the societies they are in and to make life easier for the people around them. The activities are open for everyone who wants to give something back and to leave his/her mark in the surrounding community.
Follow the event on social media with the hashtags #SocialErasmus, #SocialErasmusWeek and #LeaveYourMark!
For more information about SocialErasmus Week Spring 2016, please visit the Facebook event. More information on the SocialErasmus project can be found on socialerasmus.esn.org.