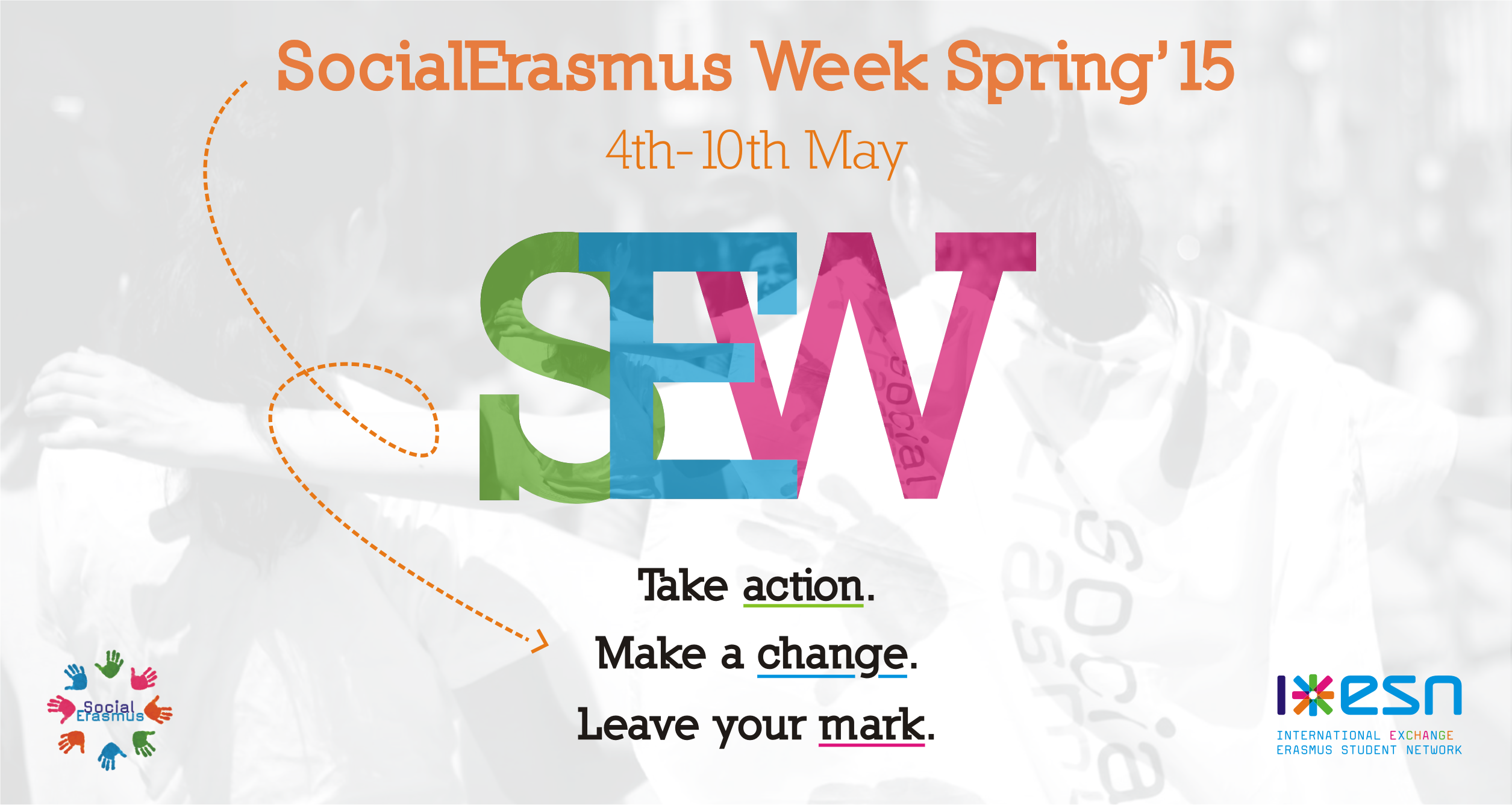 Monday, 4 May, 2015 - 17:08
For one week Europe will once again be the domain of the SocialErasmus Week Spring 2015 (4th to 10th of May) and the Erasmus Student Network will be united to make one of the largest movements towards a positive social impact happen.
SocialErasmus (SE) is an international project of ESN with the aim of involving international students participating in university exchange programs into social and voluntary activities in their host countries. The project promotes a social attitude among international students and facilitates their social integration into the local community while exploring the added value that residesin diversity in Europe.
SocialErasmus offers new ways for international students to expand their knowledge of other cultures and educational systems. It enables them to engage in activities that benefit society and brings them closer to the local communities they live in. The project's activities promote a social attitude towards international students while at the same time, combine formal and informal education with intercultural experiences. Through their engagement, the students enrich their curricula, gain experiences, knowledge, openness to experience, understanding, and sense of appreciation for Europe.
International students connect to their local community on an interpersonal level and show that mobility does not only consist of travelling or studying abroad, but also active engagement in local communities. Such actions foster a better cultural understanding and inspires local students to study abroad.
ESN sections are encouraged to organise their best and most innovative SocialErasmus activities during this week. The objective is to give the international students the opportunity to take part in the SocialErasmus Week in their host country and to have a positive impact on the local community.
You can find more information about SocialErasmus here: www.socialerasmus.esn.org
About SocialErasmus Week: Spring 2015