Friday, 1 March, 2019 - 16:27
Trips to the heart of Romania, plenty of socially inclusive events, World Cafes, and a determined team of volunteers - all of this combined describes our March edition of section in the spotlight!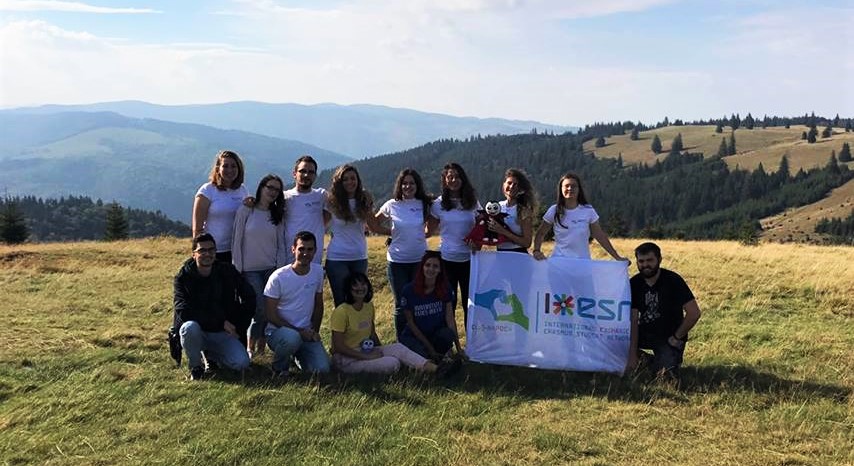 ESN Cluj-Napoca, the first section of ESN Romania, was founded in 2004, and now welcomes the biggest number of Erasmus+ students in the country, from all four of the universities in the city.
 
A good team doesn't come unprepared
 
Having a large number of students requires great care and knowledge from the members. For this reason, ESN Cluj-Napoca recruits newbies twice a year. To keep the members educated, they hold General Meetings - regular departmental meetings, that include monthly workshops based on previous National Platforms or international events.
Before the semester kicks off, they organise a day dedicated specifically to newbies where they are taught the basics of ESN, ESN causes, and the way the section works. It is easier to memorise all of that information in a pleasant atmosphere, and for that reason the newbies take part in team-building games, followed by a dinner to get to know each other and connect with one another.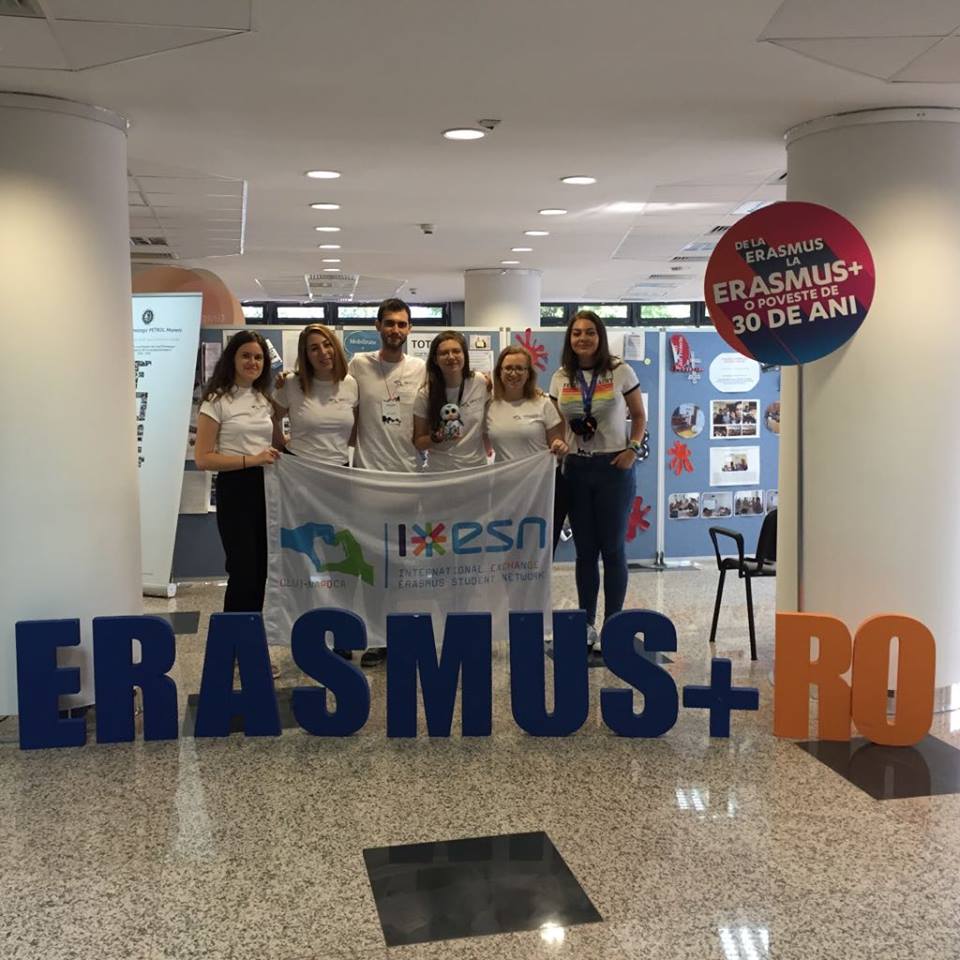 Now that they are all set to go…
 
After all these preparations, it is time to kick off the semester with daily activities running on for two weeks, which include buddy-student meetups, a professional city tour, visits to museums, a treasure hunt, speed friending, board games evenings, quiz nights on various topics, and many more. Erasmus Sports Competition, a local edition of International Erasmus Games, follows not long after, to keep the young muscles fit for the upcoming semester.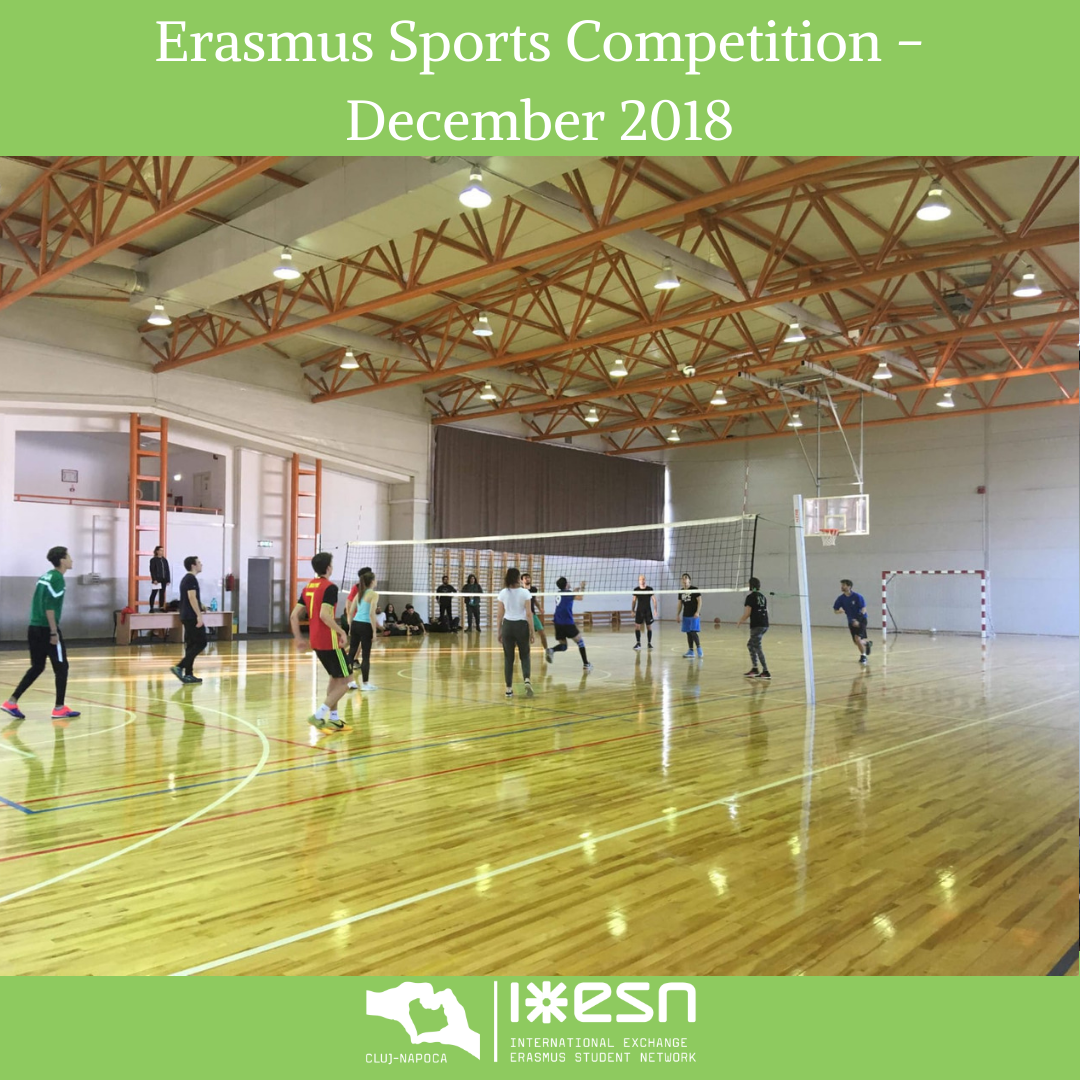 To show that Erasmus is not only about partying and sports, ESN Cluj-Napoca organises a rich programme promoting inclusiveness, not only during the Social Inclusion Days. They focus on the integration of the incoming students in the community and organise all kinds of events, such as: World Cafes, where they debate how they can fight discrimination; photo exhibitions based on the ESN causes; social thematic oriented Movie Nights, Blind Dates where participants are blindfolded; Erasmus in Schools to talk about stereotypes; Share a Smile Day in parks to spread hugs and smiles; and of course, visits to dog shelters to raise awareness of animal well-being.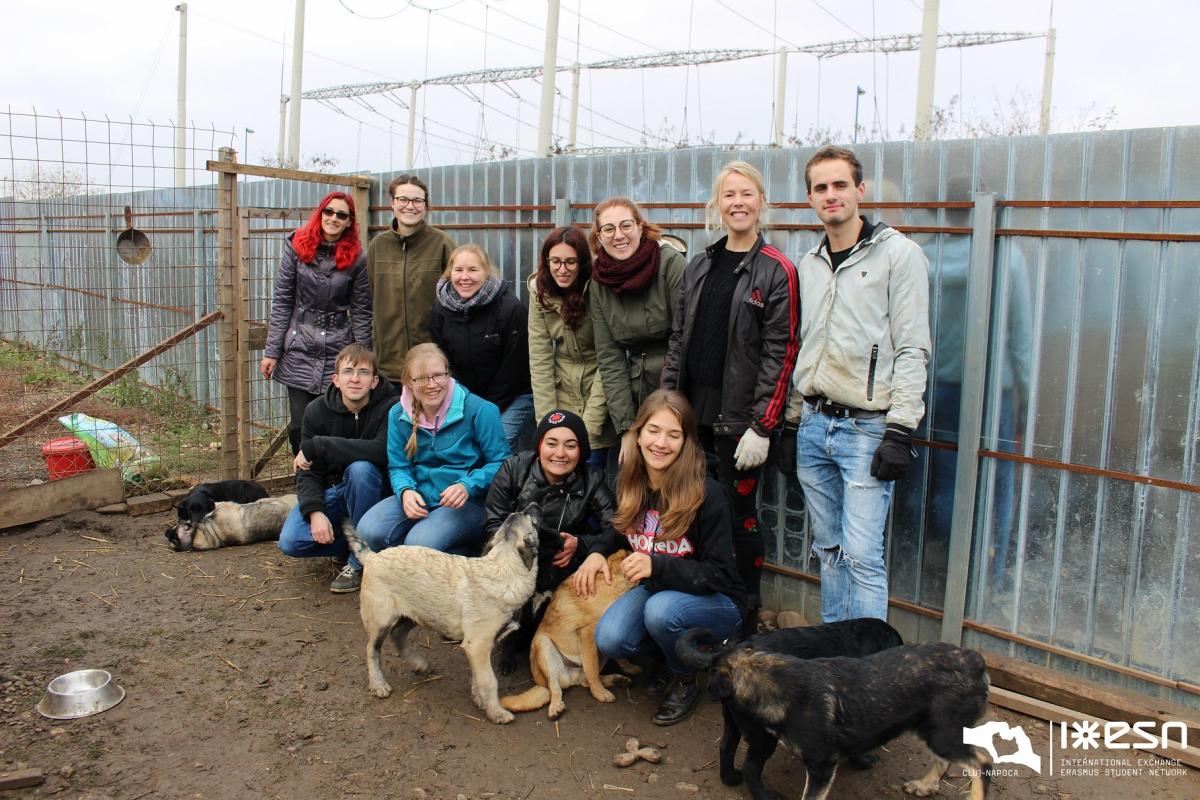 Nothing beats good old Dracula
 
But the activities that they believe are their flagship ones, are their trips. Romania is a large country with amazing landscapes and captivating folklore and legends, so it is no wonder that the trips are very successful. ESN Cluj-Napoca organises a one-day trip to Turda Salt Mine - a historical salt mine that after restoration became one of the most popular underground attractions of the area; a trip to Maramures, the heart of folkloric medieval Romania, and a trip to Moldova - the land of monasteries.
 
Furthermore, they participate in all national events: Escape to Vama Veche, a trip that marks the beginning of summer by heading off to the sandy beaches of the Black Sea's Vama Veche; and Halloween in Transylvania - an adventure through Dracula's realm.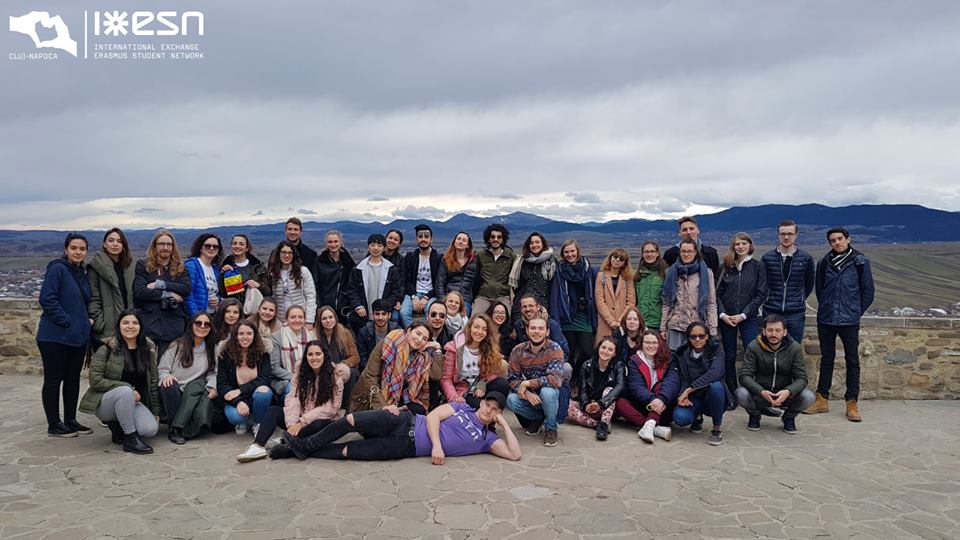 Sharing (your culture) is caring
To show that Erasmus isn't an exclusive community, ESN Cluj-Napoca tries hard to involve local students in their activities, make them meet the incoming students, and learn about their diverse cultures. Therefore, they have original events such as Travelling Evening, during which local students can learn how to travel on a budget, an international flag parade, or Intercultural Evenings where the students represent their countries through facts, traditional dishes and specific activities. At the same time, close connections with other NGOs and student organisations help to integrate incoming students into the community by organising activities and trainings (such as the one of Red Cross for first aid).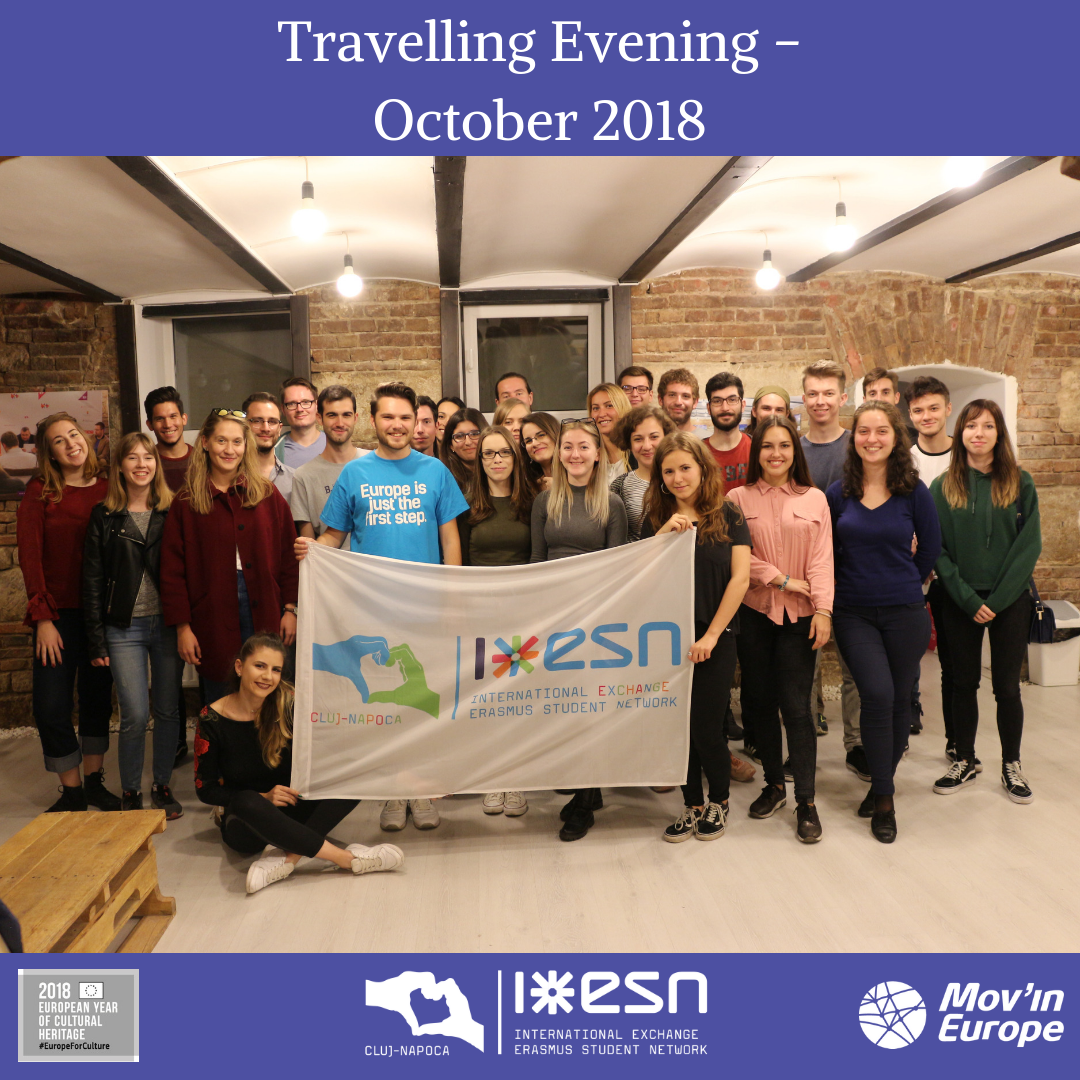 ESN Cluj-Napoca doesn't stay local
 
The hard work of ESN Cluj-Napoca's members isn't only visible on the local level – on the contrary, they also actively take part in the work on the National and International levels, so in the past year alone they have had three of their members in the National Board, three members in the Communication Committee, and three members in the Network Committee.
The section's oldest members encourage their volunteers to get involved on the other levels by telling their own experiences and stories, as well as trying to support them financially in their travel costs, with the help of universities.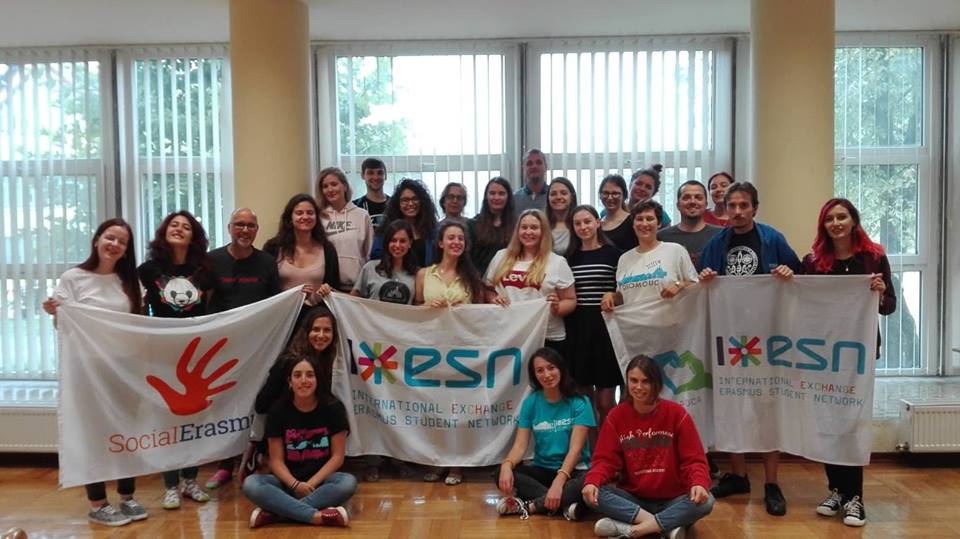 All it takes is...
As a section that has been around for 15 years, they have had their ups and downs, but the determination and motivation of its members has kept it going all this time.
What are the reasons behind it? As they say, good knowledge transfer between generations, constant cooperation with the biggest university in Romania, and involvement in the higher levels of ESN.
At the same time, they never forget their roots and always represent them with pride. No wonder Erasmus students love coming there!