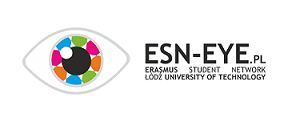 Friday, 1 February, 2019 - 13:04
Eager to know who Section in the Spotlight is this month? The section comes from the third biggest city in Poland, their members can be met basically at every ESN event and it is also a home section for one of the IB members. Sit down with a cup of coffee and give a round of applause to ESN-EYE Łódź.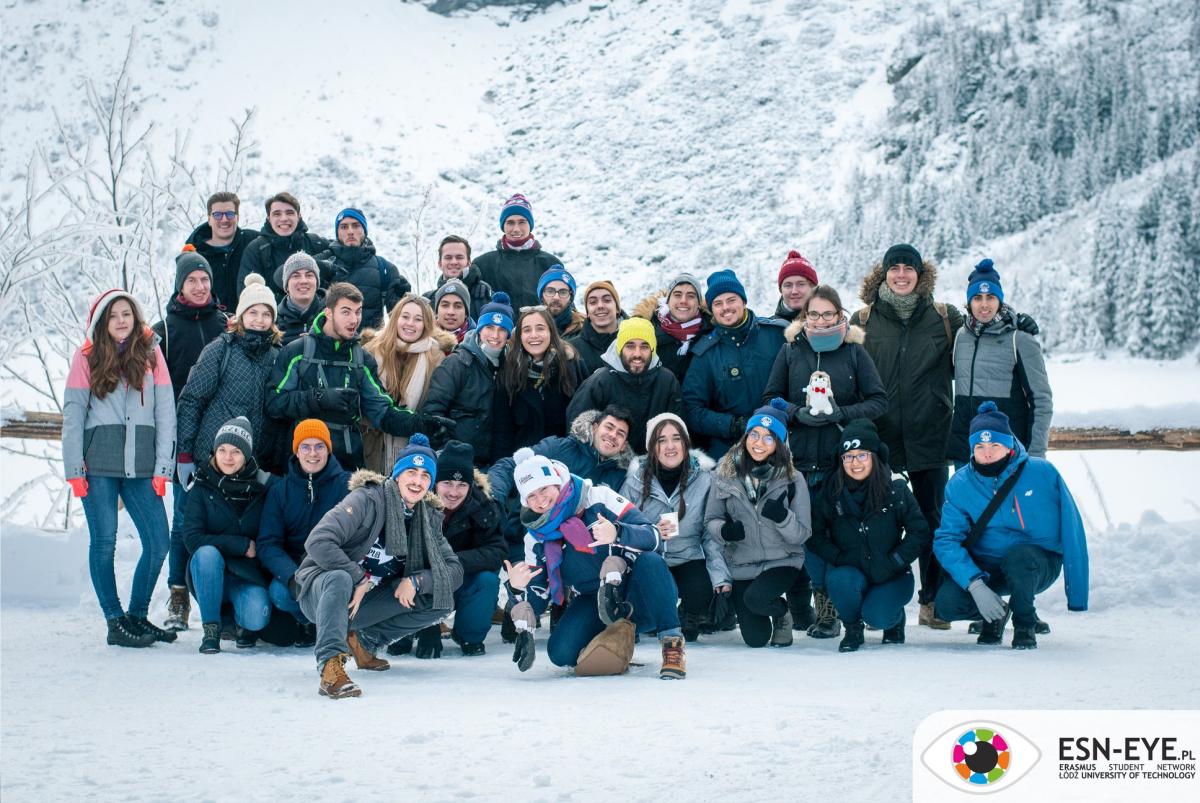 ESN-EYE originated in 1999 and was first a part of former organisation European Youth Exchange Poland. After the organisation stopped running, ESN-EYE didn't give up and joined ESN. Currently, the section is managed by 5 board members working together with 14 project groups including Social Inclusion, Erasmus Games, and many more.
The section is unique in many ways. One of which is their recruitment process. First of all, there are promotional events at each faculty and special meetings where the activities of the section are presented. Candidates then get a buddy to help them to get involved. After a semester of work, they are invited to an interview and the most motivated people are accepted. This process ensures high quality of section members. 
Then it is very well cared for by section members. Not only are there informal meetings for new members with their buddies, a 3-day training and an integration event take place twice a year. Eduk8ers, Alumni and section trainers are invited to hold workshops for participants. Apart from this, there are informal events such as bowling nights or visits to escape rooms every month.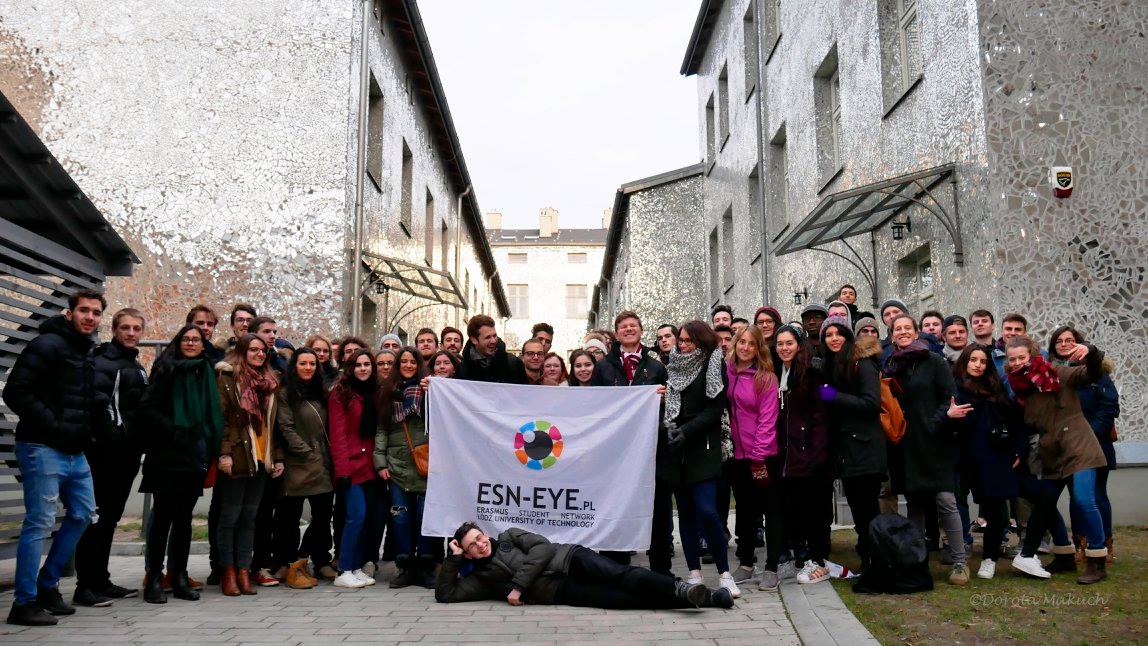 Regarding the international students, the members of ESN-EYE try to make them get the most out of Polish culture. The biggest event is "Murals Trips" when Erasmus students discover the street art around Łódź.
"In our opinion, it is important to provide Erasmus students with unusual, extraordinary experiences, to make their stay in Poland unforgettable - to throw themselves into things they wouldn't experience back home or on their own", says Dominika Jastrzębowska, President of ESN-EYE.
They also organise Canoe Trip and Integration Weekend. Regarding Canoe trip, it is a one day trip by bus, all day spent canoeing and finished off with a barbecue. Integration Weekend is aimed at international students, ESN Members and Mentors (the ones that aren't ESN Members) and is considered as the most successful event of the section. The event is held at the beginning of every semester with almost 180 participants getting out of town. Through different games and sporting activities, participants get to know each other.
The biggest section event annually organised is the Academic Job Fair. This event is organised only by students from ESN-EYE and other four student organisations focusing on students and their familiarisation with companies. The companies come from fields such as IT and management. During AGM Costa Brava 2018, the event got an award for careerSTAR.
Furthermore, the section can be proud of their collaboration with the university. Thanks to the fact that some ESNers work in the Student Assistance Office, they directly help Erasmus students with documents. This ultimately helps to strengthen the relationship between section members and Erasmus students. Also, together with the university's International Office, they prepare Mobility Week. During this event, mobility is promoted in every possible way. The event includes workshops, appraising with the recruitment process and impact of mobility on people's lives.
It is hard to believe but apart from the activities mentioned above, ESN-EYE is not behind with other ESN projects. Regarding the ExchangeAbility programme, there are events like Mouth Painting and a Dinner in the Dark in cooperation with ESN UŁ. They also arrange a Charity Collection for the Orphanage, Shelter Dogs Walking and also took part in ESN Poland's event "100 for 100" campaign, organising SocialErasmus events for 10 years of SocialErasmus in Poland.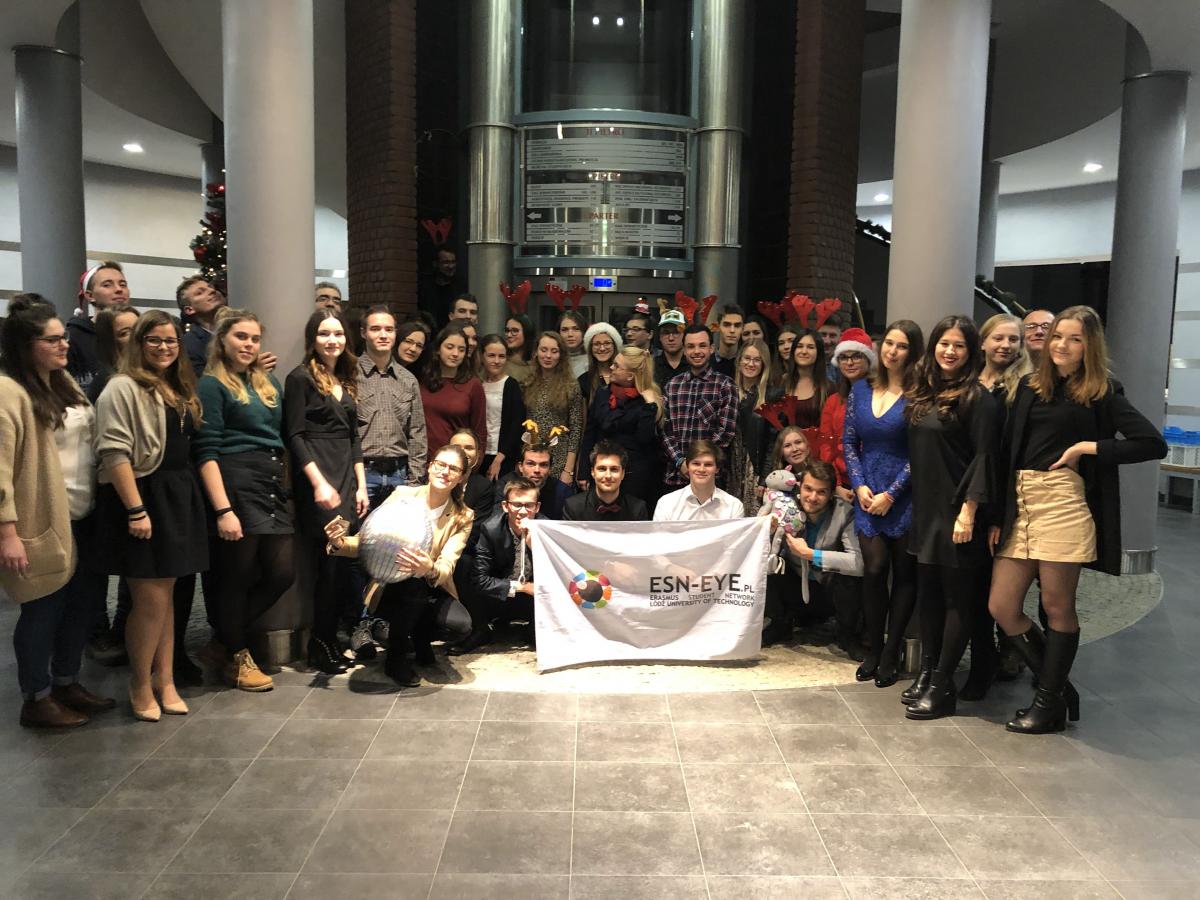 ESN-EYE has had its representation in the National Board and even in the International Board. Current Communication Manager from the IB, Kacper Olczyk, comes from this section. In addition, the members attend many ESN events on the national and international levels such as CEP (Central European Platform), AGM, Eduk8 and National Platforms and workshops. And around 20 members are present in ESN international committees. It is also the first Polish section offering internships for international interns.
To keep members updated and acquaint them more with how ESN works, there are ESNdays prepared, where the role of national and international committees is presented. Every Tuesday there are "Wtorki z Wiki" ("Tuesdays with Wiki") which are emails with information from ESN Wiki.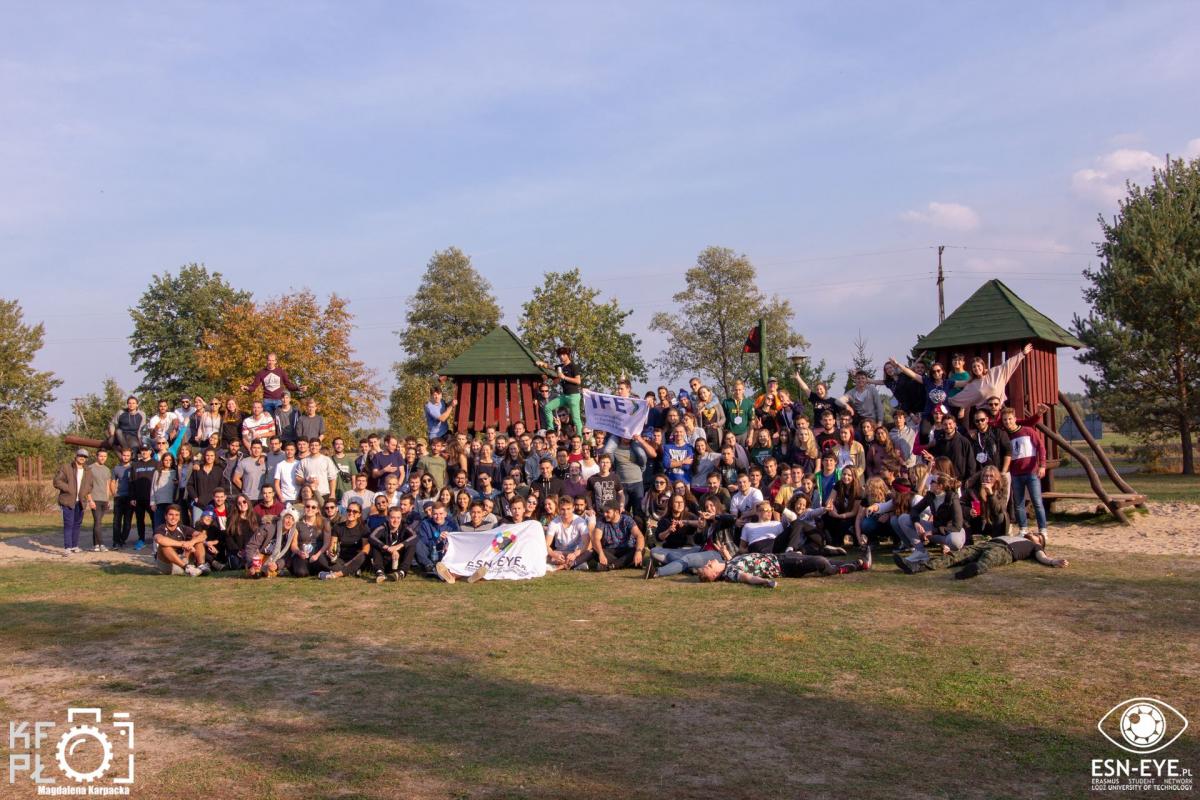 All in all, ESN-EYE organises countless events and activities for its members, ESNers and international students. Furthermore, they try to implement activities based on the Causes of ESN and promote them. Every semester they have between 80 and 115 newbies because they put an emphasis on the recruitment process. As you can see ESN-EYE is unstoppable and its members do their best in every aspect of their work. 
Written by Lucie Vachova