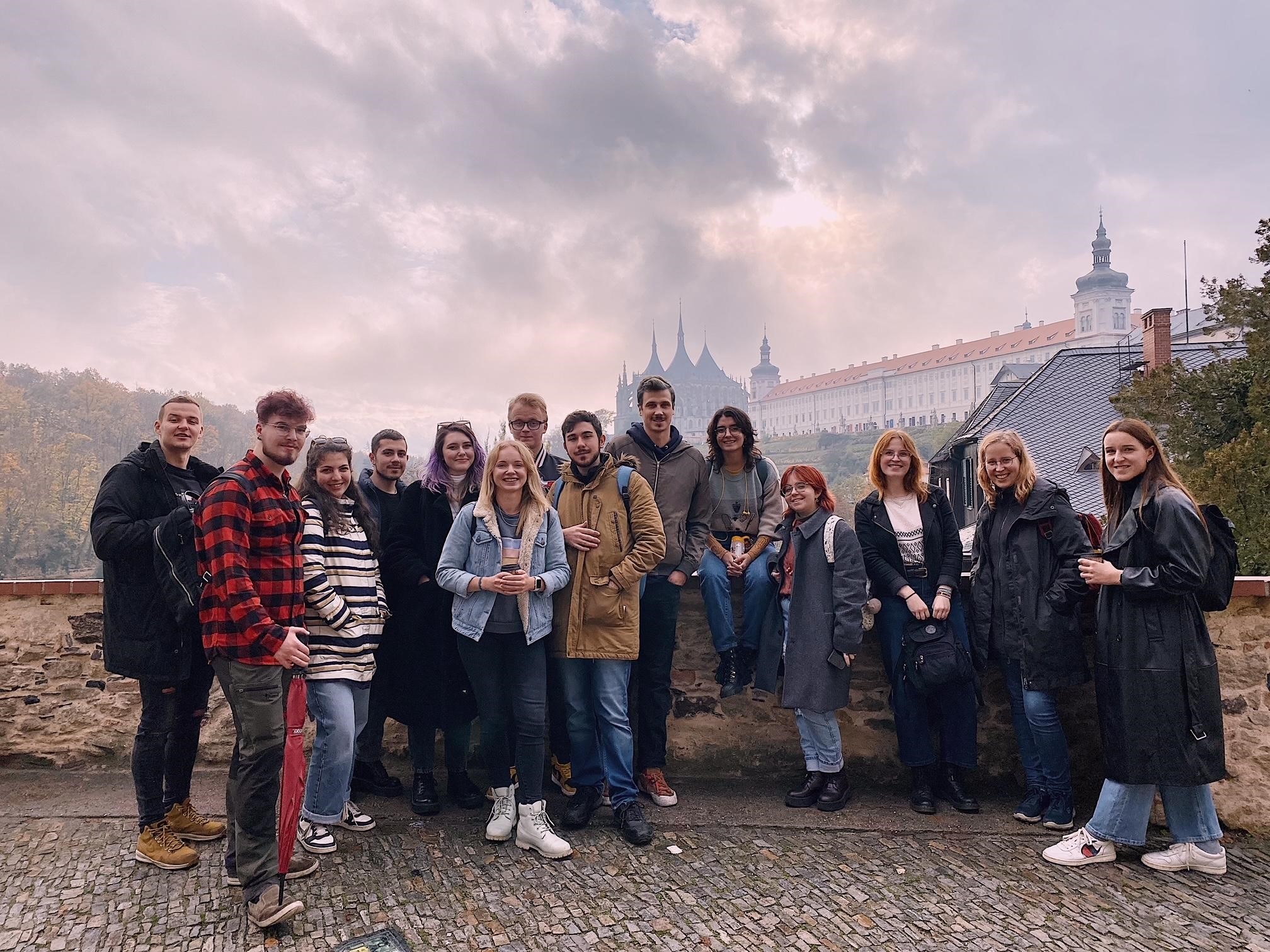 Tuesday, 28 February, 2023 - 20:09
There are around 380 international students coming to the Czech University of Life Sciences Prague each semester. Now, there are around 13 active volunteers of ESN CZU Prague that make sure those students have the time of their life. 
ESN CZU Prague works with the university to enhance the quality of mobility for incoming students. The University often contacts the section to show up at the events organised by different faculties. This is a great opportunity to talk to local students and tell them more about the opportunities for youth, but also the ESN section itself. Additionally, there is cooperation between ESN CZU Prague and student associations that results in networking and joint events. The section also has an alumni network they collaborate with. 
On the first days of introducing students to life in Prague, they do campus tours and in the evening ice-breaking games at the pubs. Up next - and cannot be forgotten - the city tours! Prague is a real gem to discover. On the Welcome Week weekend, small Prague trips are organised, to beautiful places also outside the city.
They make trips around the Czech Republic for international students - it's an easy way to stay connected. It happens often that international students take part in trivia organised by the section where they can gather in a pub or cafe and get warm and cosy.  
"Being part of the team is one of the most exciting things, showing students around, and guiding them with information. Every time we make a trip, we can see the gratitude. Making the trip happen is difficult, but when it's done, it's rewarding!" - says, the current Communication Manager of the ESN CZU Prague, Jana.

Copyright: ESN CZU Prague
When asked about their ways of keeping the international community engaged, they explained that communication is the key and a proper way - an impactful way of addressing things to others. Giving people more information and answering their needs leads to success.
"I think we are engaging the students to stay with us; it's based on the relationship. We are with them from the very beginning. The Welcome Week is the most crucial one to make all the connections. Students really need us, and they know we're there for them. That's also why they join our activities and events", continues Jana.
Balance between life and organising events
Of course, sometimes it may be difficult to find time and meet all the demands.
"Staying in the community of Erasmus people is the best. They are open-minded, and it's easy to talk with them. Our section is full of great people, we're like another small family. When you do the events and you get feedback from students, asking for even more - that's my motivation. When we joined ESN, it was during the pandemic, and we did it because we wanted to meet people. It was also after my Erasmus and I wanted to stay in that community", shares Jana. 

Copyright: ESN CZU Prague
By the initiative of one of the members, the section started to work with a calendar to plan everything. It's just another step that helps out in making even more diversified activities. 
They also post on Telegram and try to reply to all of the questions. Students share feedback with them after the events, but more often they come to the members in person during the events. 

Copyright: ESN CZU Prague
The Dreamers
"I just stepped into ESN and took over. When I think about doing something, I stick to that. As the President, I'm determined to take care of my section and motivate the members. Sometimes, there is lots of pressure and information coming to me, however, I won't give up. I wish more people would go with me to the statutory national events and there were more members, to have more support, knowledge for the section as there has not been enough knowledge transfer", - says Teresa.
What can be therefore a takeaway for all the ESN volunteers that want to promote their initiatives among incoming and local students?
"Take advice from the experienced ones, don't panic if there is a problem. You're doing it for students and we're volunteering. Do it for fun because fun is what you want to take from the events", - says Teresa.