Thursday, 8 October, 2015 - 17:32
Fall is the time when nature turns to gold, just like this month's Section in the Spotlight. Bursting with royal history and cultural prowess, the second largest city of Norway invites you for a little tour to the section who also happens to be the host of this year's Northern European Platform (NEP) – ESN Bergen!
What started as a re-established two-member section back in 2011 rapidly grew into one of the most prominent sections in the region. With more than 40 active members, 9 local board members (3 of them international students!), supporting committees and three girls who simultaneously run the National Board of ESN Norway, ESN Bergen is now ready to take its biggest challenge to date: organising NEP Bergen 2015.
"By including international students in the Board, we have a much better understanding of how the international community works and what students want us to do. We have also had many dedicated and responsible ESNers from other countries - several of them have gone on to continue in ESN in their home countries."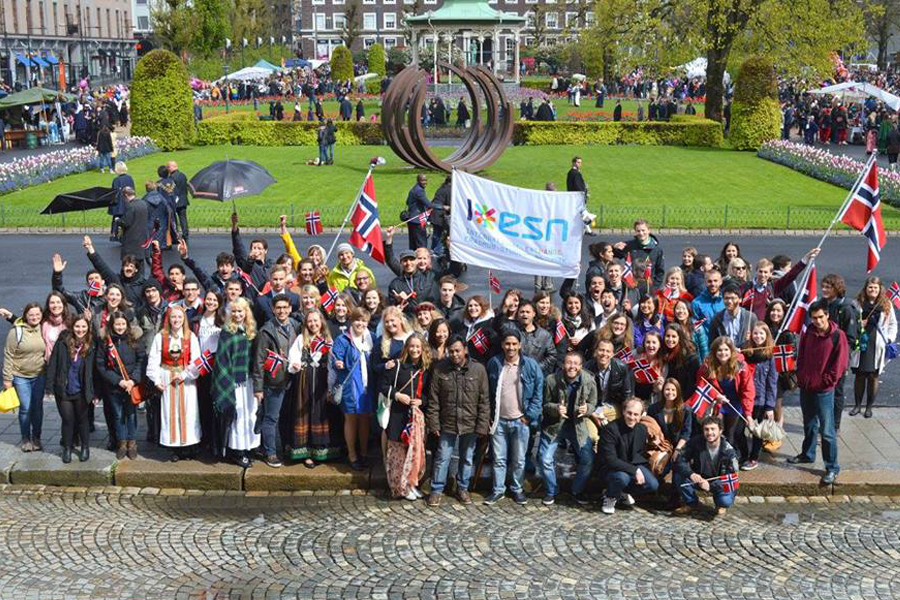 There is a wide variety of social and cultural events organised for students in Bergen, while taking advantage of what Norway has plenty of - nature. The section organises several hiking trips to the various mountains surrounding the city. Another hallmark activity is the Hansafest, a social gathering at Bryggen, a UNESCO World Heritage Site.
The tremendous success of the section's activities can be attributed to a very well-functioning Buddy System. Having inherited the system from the local Red Cross Youth Organisation, 500 students were paired up last semester alone. With its large base of international students, ESN Bergen regularly organises SocialErasmus activities - a major one being  Erasmus in Schools. Volunteers accompany international students to local schools in order to provide guest lessons in history and the social sciences.
Ambitious, hard-working and with the spirit of Northern devotion - ESN Bergen is ready to surprise the network even more!
by Karolis Kriuka