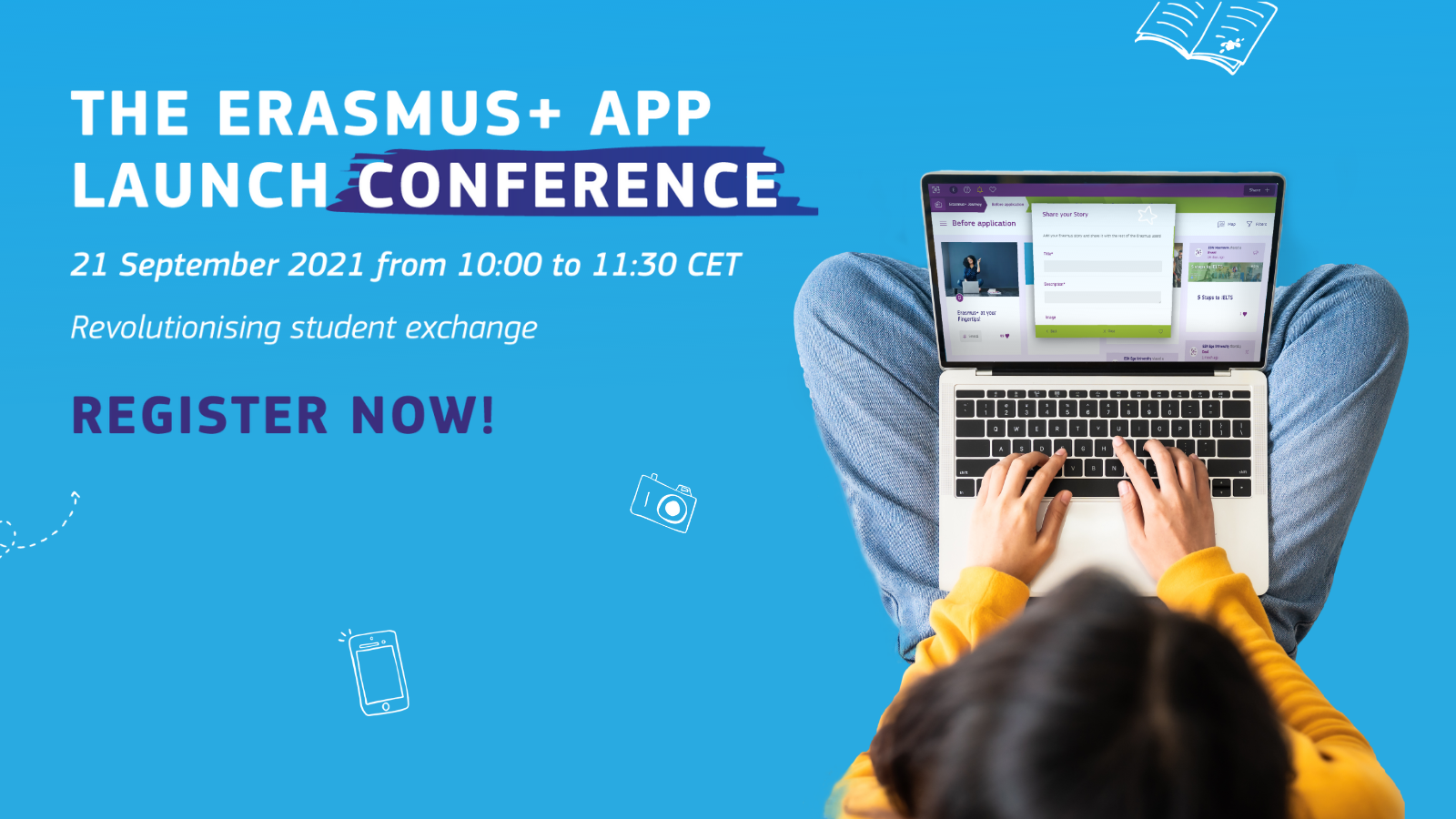 Tuesday, 31 August, 2021 - 13:08
On 21 September we invite you to attend the conference on the launch of the new Erasmus+ App, a tool that will revolutionise Erasmus+ mobility.
The Erasmus+ App was presented publicly in January 2021. Since then, the App has been re-developed and it now offers several novelties to support high-quality mobility.
COVID-19 has had a big impact on higher education, and especially on mobile students. In this context, the Commission has done a lot of work since the start of the pandemic to make educational systems more resilient and strengthen the Erasmus+ mobilities. As the new Erasmus+ programme is starting and we're moving forward toward a new normal while mobilities are resuming, it is the right moment to begin your journey using the Erasmus+ App!
Goodbye Paperwork - Hello Erasmus+
The Erasmus+ App is a comprehensive tool that digitally guides students throughout their mobility and connects them to many services and resources to support them through this process.
The App will be the single-entry point for students to sort out the bureaucratic steps needed to start a mobility, making the process easier.
These new features will be presented during the Online conference on the 21st of September 2021
The event will be joined by Mariya Gabriel, European Commissioner for Innovation, Research, Culture, Education and Youth, who will discuss with students about the Erasmus+ programme and the importance of supporting tools such as the Erasmus+ App.
The launch conference of the App on 21 September will be a great opportunity for students to interact directly with the European Commission and to discover how the App will transform and enhance the Erasmus+ mobility experience for students across Europe.
The Erasmus+ App guides students through all mobility steps before and during the application, when they go abroad and when they return. The App helps students to focus on what really matters beyond the paperwork!
You can keep yourself informed on the Erasmus+ App and on the launch Conference of 21 September by following Erasmus+, ESN International, and EUF on social media and by following the hashtags #ErasmusApp and #ErasmusPlus.
Don't miss the Conference and register before 19 September by clicking the button below!
Registration is free but mandatory.

If you're a Higher Education Institution interested in the technical aspects as well as technical capacity, impact, and sustainability of the Erasmus+ App, then apart from attending the conference on the 21st of September, we invite you to register for the technical webinar of 21 October from the button below.