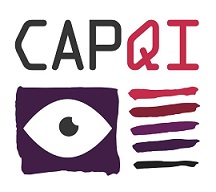 Thursday, 29 November, 2018 - 10:35
On this year's Interns' Day (9th of November), the final conference of the CAPQI project (Collective Awareness Platforms for Quality Internships) was hosted at the Spanish National Research Council in Brussels. The event gathered around 80 participants, representing stakeholders with various backgrounds: policymakers, universities, students and the private sector. ESN, one of the partners in the project, was represented by Tim Bastiaens (Treasurer) and Jeroen van Lent (Web Project Administrator).
The main aims of the CAPQI project are:
support students and graduates transition from education to the labour market;
improve the transparency on the internship programmes of employers in Europe;
create tools to empower these intermediaries in the quality check of the internships;
disseminate the importance of Quality Internships in Universities throughout Europe
"Traineeships and #internships are a hot topic when it comes to the future of labour market in the #EU." - MEP @fjavilopez #CAPQI pic.twitter.com/zFnWYyzCJa

— ESN International (@ESN_Int) 9. listopadu 2018
The conference was started by Javi López - Member of the European Parliament, Committee on Employment and Social Affairs. After an inspiring speech on the relevance of internships in the European Union, Nicolas Wenzel (InternsGoPro) and Alfredo Gardel (University of Alcalá) showcased the main outcomes of the CAPQI project.
Right on the International Interns' Day, the outcomes of the #CAPQI project are officially presented! An assessment system, a publication with recommendations and a quality labels indicator have been developed with @uni_foundation @uahen @politecnico @internsgopro @HSFulda pic.twitter.com/A06Na2NTbf

— ESN International (@ESN_Int) 9. listopadu 2018
The outcomes include an online rating system for quality internships, a publication which contains an analysis of the current internship situation in Europe and a set of recommendations for this situation to be improved. More features like an online library or a quality assurance label were developed and they can be seen in practice on ErasmusIntern.org, a platform for international traineeships.
The times when internships are just about making coffee are over. ESN is committed to quality & transparent internships with fair renumeration! Through our platform https://t.co/P7UdM2iZfZ we connect young people with quality internship providers around Europe. #ErasmusIntern

— ESN International (@ESN_Int) 9. listopadu 2018
The second half of the conference consisted of two panel discussions, moderated by Ignacio Rodriguez (University of Alcalá). It was an opportunity for an insightful dialogue not only among the panellists but also participants, many of whom were members of ESN with expertise in the HR field, bringing unique student perspective. The debates covered topics such as the role of valuable internships in society, what quality internships should look like and above all, the importance of a fair remuneration.
ESN is proud to have been part of this project and looks forward to the improvements in the quality of internships for young people around the world. For more information, see the attached booklet.