Between 16 April and 29 April 2018, local organisations of the Erasmus Student Network were encouraged to join the Social Inclusion Days - an initiative for a cause of social inclusion through volunteering. The two-weeks long initiative provided opportunities for international students to learn how they can contribute to improving society.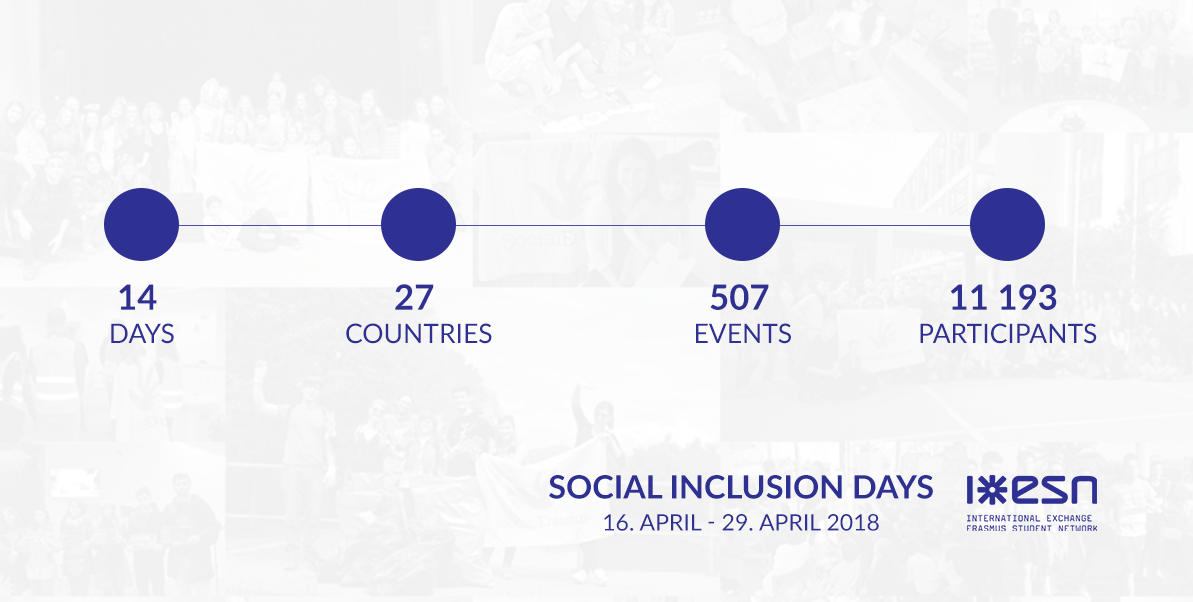 While celebrating and enjoying their Erasmus+ experience, students and young people had the chance to take part in activities such as food drives and donations, fundraisers, clothes donations, animal shelter visits, educational workshops, conferences, and many more events that promote social inclusion.
Two main focuses of this edition were: the importance of the social impact international volunteers have on the local communities and inclusive events. Local associations in 27 countries hosted 507 events that reached more than 11 000 people. Below are some of the highlights from two weeks of activities: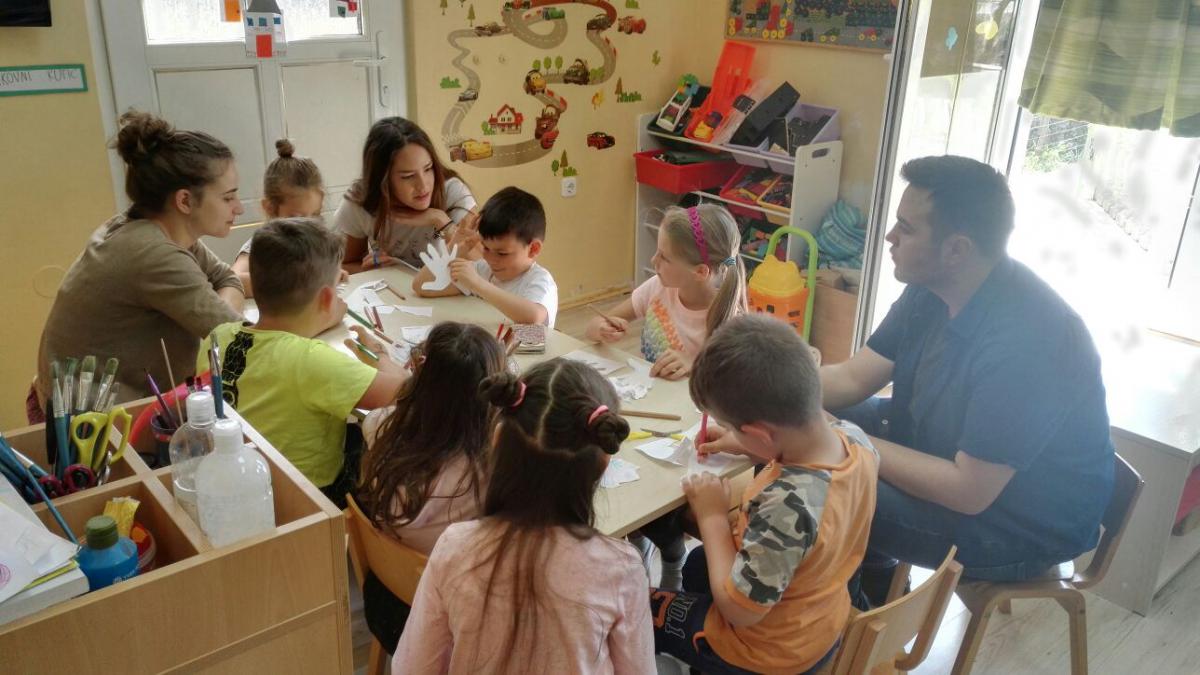 ESN Zadar organised a diversity workshop at a local kindergarten.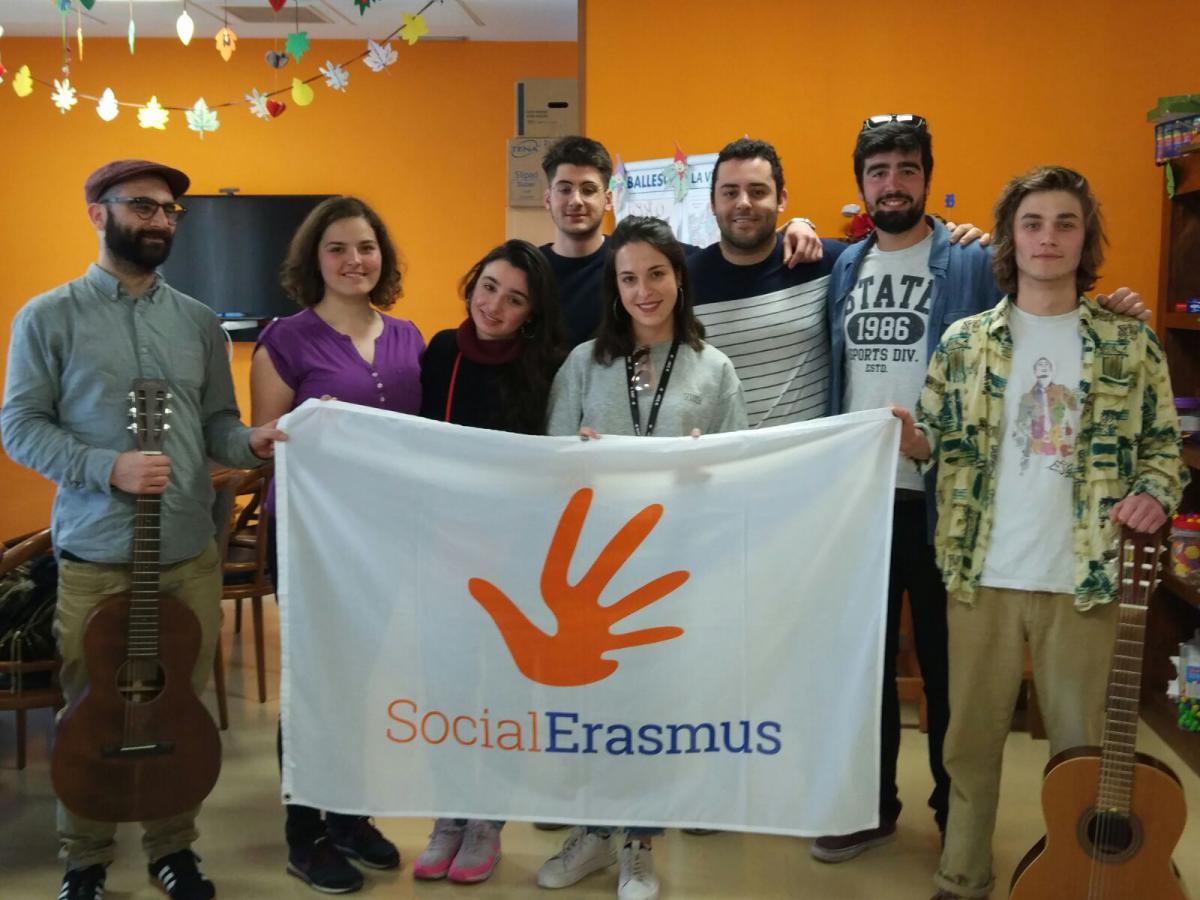 ESN Valladolid organised a nursing home visit where exchange students played songs with their guitar.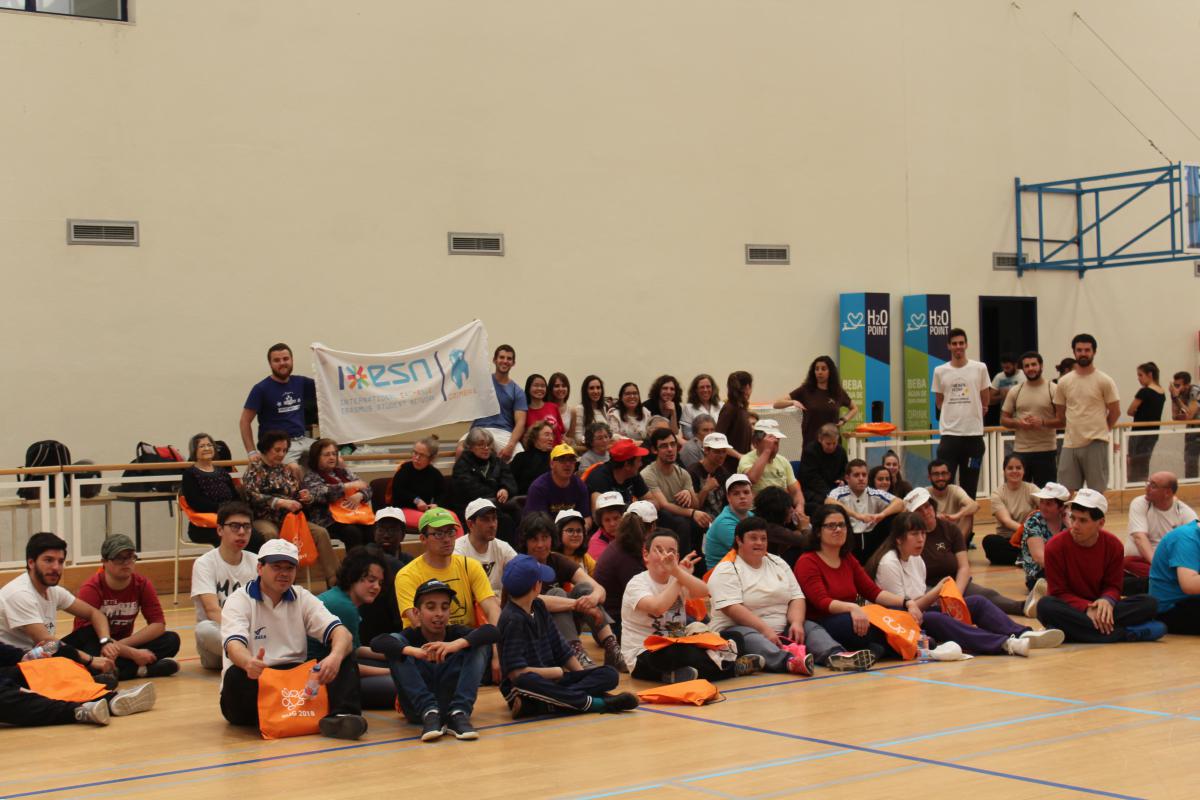 Erasmus Student Network Coimbra - ESN Coimbra joined an event organised by their faculty of sports that brought together people of all ages, with and without learning and motor disabilities. ESN volunteers, Erasmus students and the local community took part in a sports-based circuit, aiming to promote cooperation and social inclusion.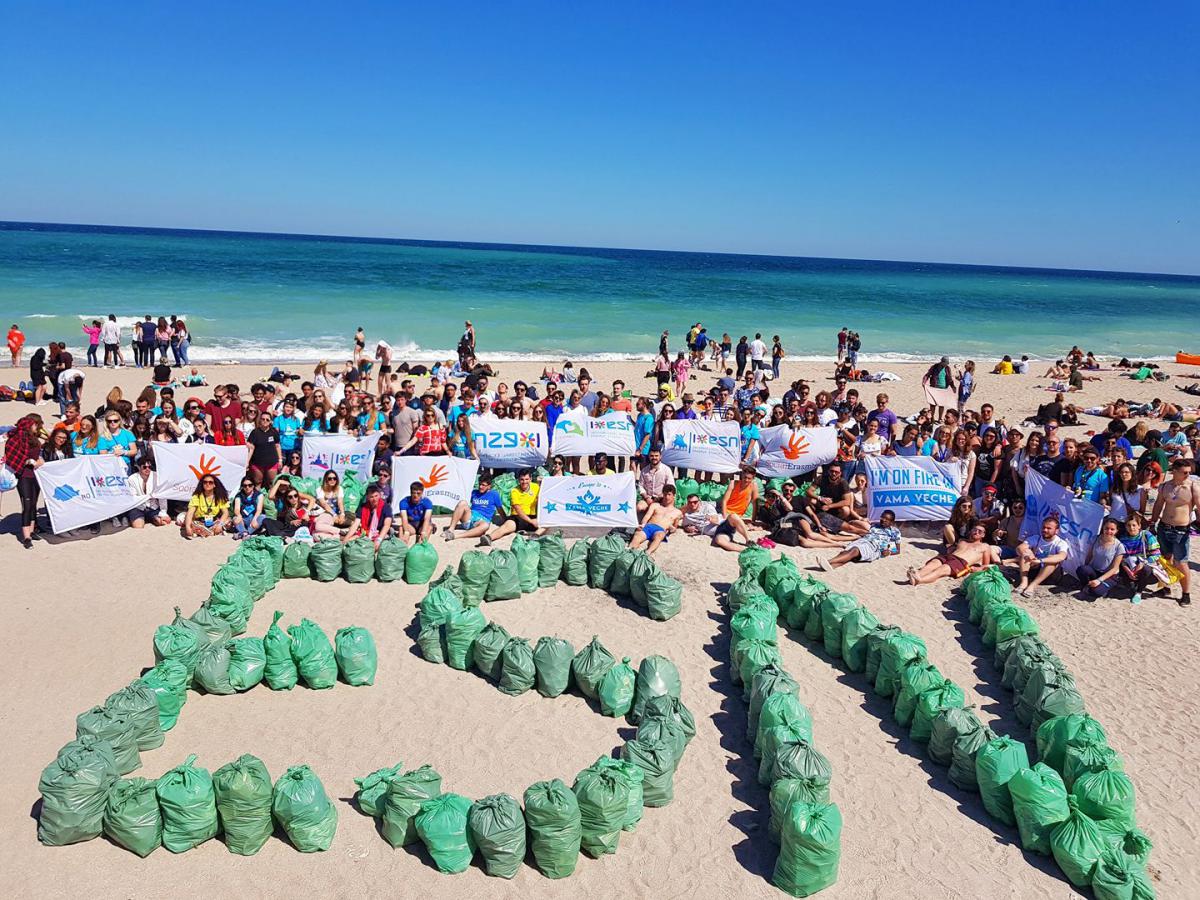 ESN Romania cleaned the entire beach from Vama Veche with support from Special Let's Do It, Romania!.
Also:
The main mission of the Social Inclusion Days was to provide young citizens with the opportunity to do more with their mobility experience, to make a difference and create a positive social change through volunteering. Together with last years edition, ESN organised more than 1100 events that promote volunteering and social inclusion which made an impact on more than 26300 young people, students and local communities.