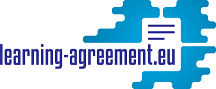 Tuesday, 4 December, 2018 - 15:36
The future of the Erasmus+ lies in less paperwork and bureaucracy. From now on, the Online Learning Agreement (OLA) also supports E+ traineeships/placements, enabling all parties to fill the Learning Agreement within a user-friendly online system. This new feature was presented during the Erasmus Going Digital Conference organised by the European University Foundation in October. 
This process moves from a paper-based workflow, which relies on timely postal deliveries or physical presence for signature purposes, towards an online system that allows students, sending higher education institutions and receiving organisations/enterprises to efficiently save time and resources. This online tool, which provides step-by-step instructions and useful suggestions is a necessary development for the future of the Erasmus+ programme. Additionally, it removes one of the obstacles to mobility frequently noticed by students, which is excessive paperwork. 
The Online Learning Agreement for Traineeships has been developed within the frame of the Online Learning Agreement+ project funded by Erasmus+ and by the Luxembourg National Agency. Contributing partners are:
European University Foundation (Luxembourg, coordinating institution), 
Erasmus Student Network (Belgium)
University of Luxembourg (Luxembourg)
University of Marburg (Germany)
University of Alcala (Spain)
Pantheon-Sorbonne University (France)
University of Bergen (Norway)
Erasmus University of Rotterdam (The Netherlands)
University of Vienna (Austria)
Lodz University of Technology (Poland)
We encourage both future trainees, sending institutions and receiving organisations to try out the new digital system here.
To find a traineeship abroad or post your placement use the free platform ErasmusIntern.org - where trainees and traineeships meet.
In 2018, the European Commission has expanded its internship programme to Partner Countries around the world. Find the details here!