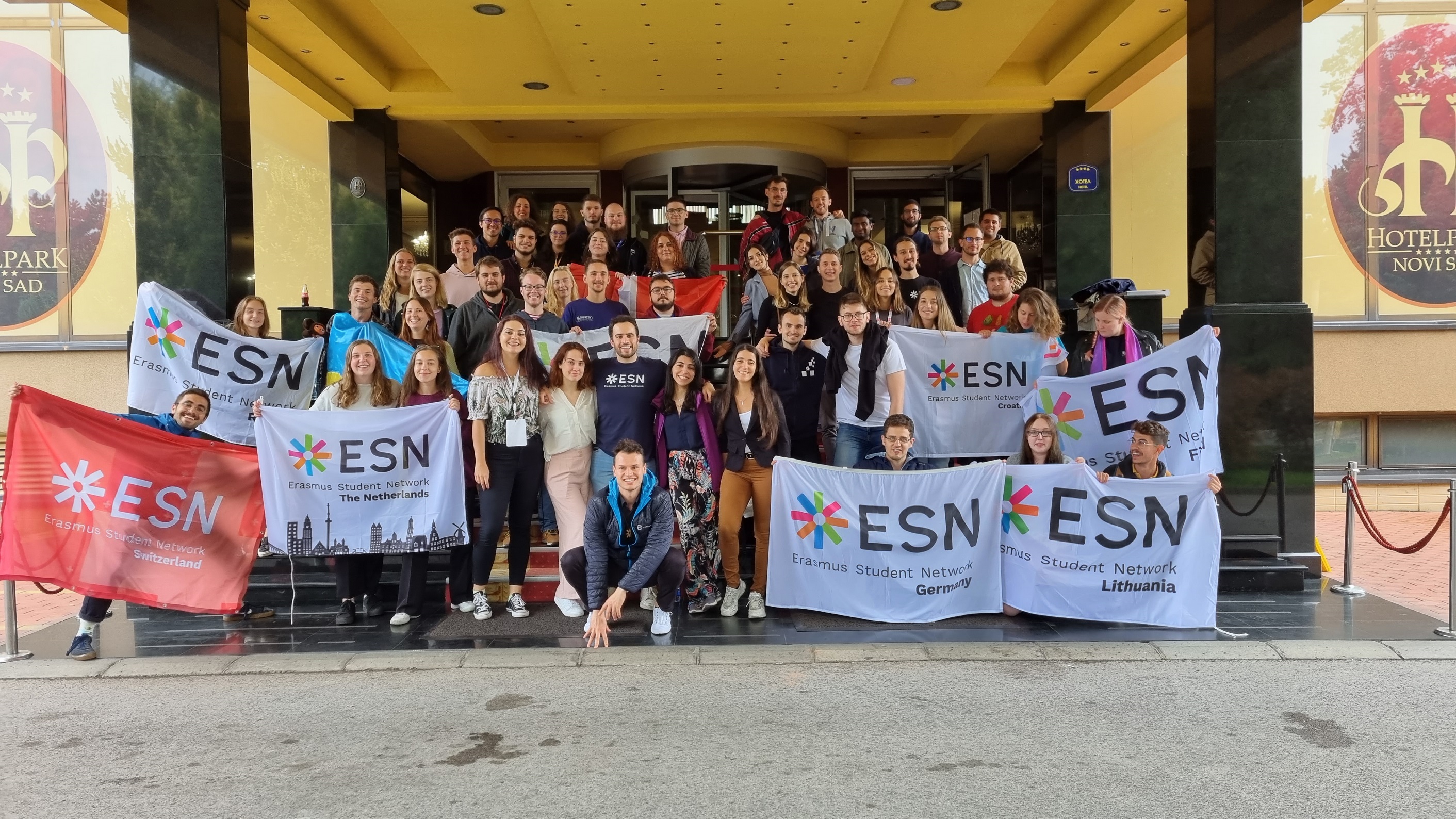 Tuesday, 7 September, 2021 - 11:51
From the 26th to the 30th of August, the board members of the Erasmus Student Network's national member organisations had the chance to gain knowledge and acquire new skills during the training event, which brought ESN volunteers from all over Europe to the European Youth Capital of 2019, Novi Sad in Serbia. After 18 months of difficulties and lack of in-person activities, this conference has enlivened the passion and brought back the needed hope for the future of the international movement.
"The National Board Training was the first physical event after 18 months of talking to screens. Meeting fellow ESNers, and sharing ideas on how to improve our local sections, how to transfer knowledge to our members, and other skills, gave everyone a boost of motivation that was long lost during the lockdown."
Andy F. Mahfouz, Treasurer of ESN Lithuania
Throughout the three full days of workshops, participants from over 20 different countries and backgrounds were able to share experiences, practice soft skills, and develop their abilities of leadership, teamwork, and project management. From negotiating skills to managing the yearly budget, the event offered plenty of lessons relevant to the daily work in ESN, as well as those concerning wider, more demanding challenges the world's youth is facing. The urgency of action-taking has been brought to light by an in-depth analysis and discussion of the current situation within Europe, with an extra focus offered to international mobility issues and polarisation. Through the belief in bringing together rather than dividing and pulling apart, this ESN event presented values and ideas that shine from the hearts of the many, if not all, young citizens of the world - those of acceptance, appreciation, and community.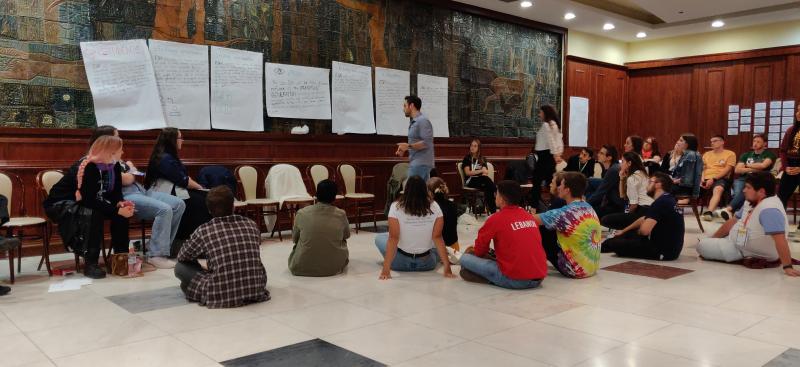 "The National Board Training was something that the National Organisations needed for a long time. We were given the opportunity to inspire other people and be inspired. Now it is time to use the motivation we got in order to create a bright future for the work of ESN."
Leon Hill, Vice National Representative of ESN Germany

"Alongside the connections and bonds I've made, this event was also all about interesting and interactive workshops. The main learning outcome I took home was that we all have a role to play in making our society better, and when we provide the right tools and building blocks, we can make everyone thrive in this endeavor. Now I'm back home, as motivated as ever, ready to make the necessary moves and changes to put ESN Switzerland on a pedestal!"
Yann Yasser Haddad, President of ESN Switzerland
Taking advantage of the opportunity to meet like-minded people and witness the mind-broadening perspectives of their insight, the participants had the chance to socialise, interact, and learn from one another, which enabled the strengthening of the international bonds and promoted bringing the world closer together. In the times of many divisions and inequalities visible all over the Earth, the human connection is what can and will over time influence the change for the better, making the physical plane more friendly and familiar to all. It is through such activities, conferences, and meetings that ESN International fosters international appreciation and the feel of a community.
"This NBT was life-changing for me. It offered a true insight of what a united community truly means, the fact that different cultures unite and bring people together, it taught me so much about myself, and how to improve the community around me."
Alexandra Nebancea, Event Manager of ESN UK

"Sharing my experiences and the knowledge I've gained during all these years in ESN was magical and I feel very satisfied now that I know that the leaders of the Erasmus Generation are motivated again and ready to implement their skills and knowledge at the service of International Students, Volunteers and themselves."
Nicolás Ladino Camargo, Trainer
 
"Four days of learning, sharing, caring, experiencing every moment deeply, and finally meeting our ESN family... This is what the National Boards' Training Novi Sad was for me and I believe many others. It was like a reunion after years of not seeing each other while we never actually met before. It was a safe space for unifying all of our differences and realising it is the best advantage, gift, and power we could have asked for."
Lina Mohorić, Communication Manager of  ESN Croatia
With an all-inclusive attitude, heart-warming dedication, and exquisite professionalism the organising committee delivered a weekend of wonders to all who wished to participate. The volunteers got to visit a beautiful city, spend time in an empowering environment, and make friends with people who, although seemingly so different, are just about the same. With this event, which brought members closer and prepared them for challenging but deeply fulfilling work, Erasmus Student Network has created a strong base for the year's commitments, plans, and opportunities. 
 
---
Written by Wojciech Salski
NBT participant and Board Member at ESN UK