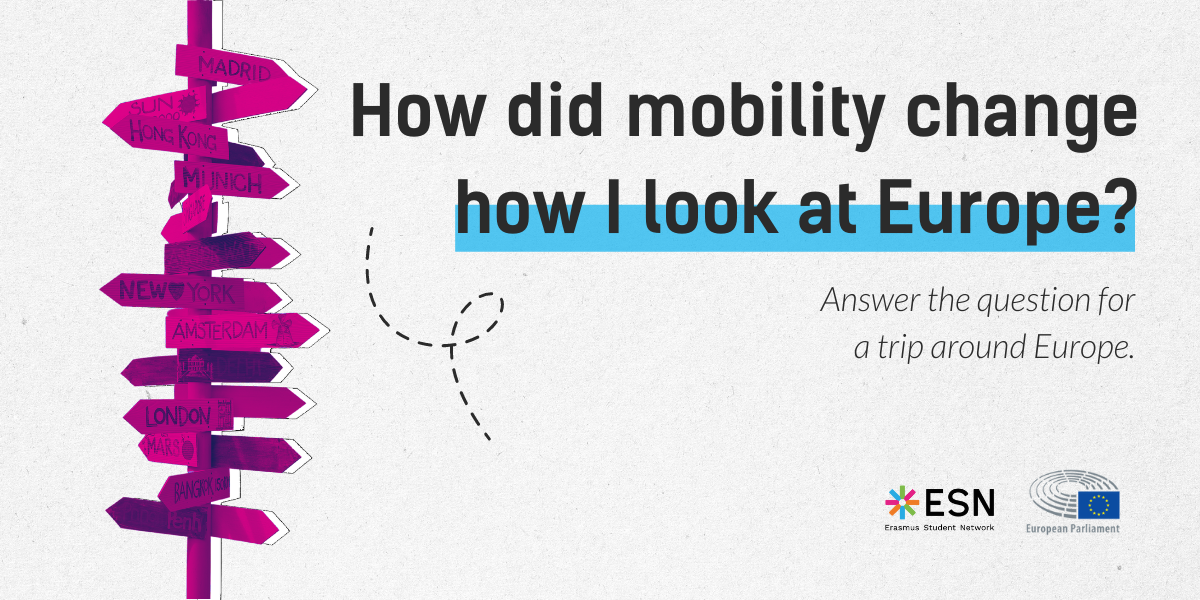 Tuesday, 15 February, 2022 - 10:58
Have you ever dreamt about travelling non-stop? Do you have a plan to visit all European capitals one day? Do you believe in slow travelling, contributing and connecting to the local communities? Would you like to share stories to inspire others to explore the unknown?
Erasmus Student Network is launching a competition "Mobility is My Lifestyle" under the Erasmus Generation Participation & Engagement project, funded by the European Parliament, and rewarding 5 young people with an excellent two-week journey, visiting 5 European cities, engaging with local communities through volunteering activities and experiencing what it means to be a real mobility ambassador!
Want this opportunity?
Rules are very simple:
Submit a 45-60 second long video answering the question "How did mobility change the way I look at Europe?" until March 20th
Your name, surname, nationality, current location, and occupation must be mentioned at the beginning of the video.
You are responsible for the content copyrights, according to state law. By submitting the video, you confirm that you have not breached any copyright laws.
The video has to use the English language.
One person can only submit one video.
The video should not include inappropriate or offensive language.
We will select the best 10 videos and share them on our Instagram account @esn_int, based on the following criteria:
a. The video's originality;
b. The Participant's ability to express their ideas;
c. The answer to the question "How did mobility change the way I look at Europe?"
The top 10 videos will be announced by the end of March.
5 videos that get the most likes and shares until April 14, will be given a personally tailored trip around Europe, during which they will meet locals and engage in a volunteering initiative in each of the countries that they are passing through, ending up in Brussels at the same time together.

The 5 participants will receive a 2 week trip around Europe in the month of May with travel and accommodation costs covered. During the trip, they will visit 5 cities in Europe and meet ESN members for various volunteering initiatives, all the while sharing their experiences with our audience. They will document all the moments in pictures or videos and share them daily with the ESN's Instagram followers, and at the end of the journey, they will write an article for our blog, inspiring other young people to travel around Europe and learn the EU's diversity and cultural heritage.
We're waiting for your entries until March 20th, 11:59 PM CET!
 
By submitting your video to the competition you agree to the competition's Terms & Conditions.