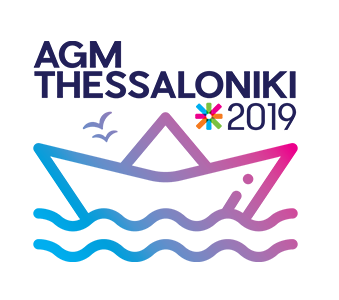 Thursday, 2 May, 2019 - 11:32
From 18th to 21st April 2019, ESN Greece hosted the ESN's Annual General Meeting (AGM) in Thessaloniki, where more than 800 student representatives from over 500 universities gathered to discuss international exchanges and education, active citizenship and the role of young people in Europe as well as decide on the future of our Network.
AGM Thessaloniki also carried a special significance, as this year the Erasmus Student Network celebrates its 30th anniversary. Therefore the opening ceremony at the Aristotle University of Thessaloniki featured renowned speakers such as Pafsanias Andreas Papageorgiou, Secretary General for Lifelong Learning and Youth of Greece; Kyriakos Athanasiou, President of the State Scholarships Foundation (IKY); Sébastien Roger de Nuñez, TEDx speaker and a special message from Tibor Navracsics, European Commissioner for Education, Culture, Youth and Sport and Jean-Claude Juncker, President of the European Commission.
"ESN stands for everything that is good about our union; students helping each other, unity in diversity, people of different backgrounds working with each other helping shape the future of our union." Jean-Claude Juncker, President of the European Commission, in his video message for ESN.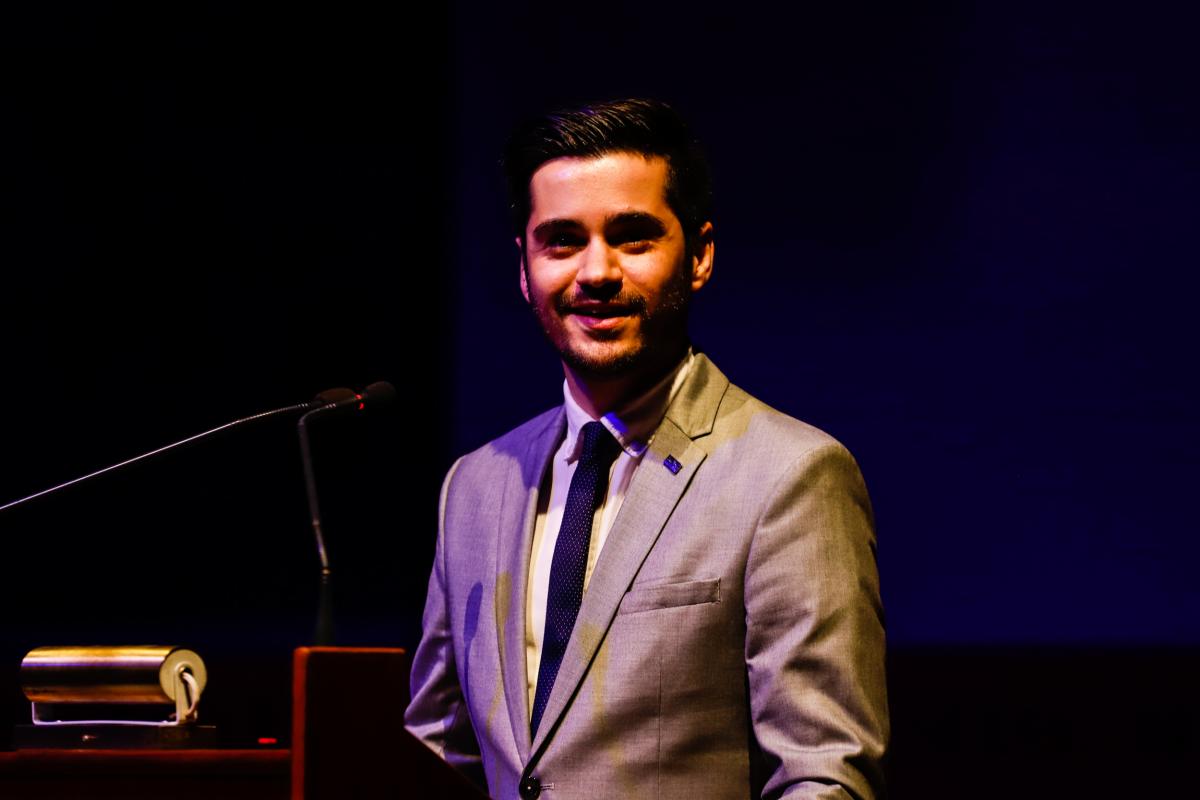 "We envision a place to see each other's faces, not each other's backs. ESN makes φιλοξενία (philoxenia) a really. Love for a foreigner, love for differences. Looking into how we can learn from each other."- Joao Pinto, President of the Erasmus Student Network
Student representatives from more than 500 universities had a chance to present international exchange opportunities at the Mobility Fair that took place during the conference, on Sunday 21 April, at the Municipality of Thessaloniki. At the same time, a panel debate on upcoming EU elections and #ErasmusGeneration with Oxana Sytnik from Erasmus Mundus Association, Celine Geissmann from JEF Europe, Joao Pinto from ESN International, and Haris Kountouros from the Office of European Parliament in Greece has taken place.
The meeting was also dedicated to taking strategic decisions shaping ESN for the years to come. Among others, the delegates have adopted a new vision for the next 6 years as well as a 3-Year Plan 2019/2022 and Action Plan 2019/20, approved the structural review of our organisation and endorsed the update of ESN Logo & Visual Identity.
Finally, Erasmus Student Network has also elected the new International Board 2019/20:
President - Kostis Giannidis (ESN GR),

Vice-President - Tajana Mohnacki (ESN HR),

Communication Manager -  Sabina Achim (ESN RO),

Web Project Administrator -  Kaspars Abelnica (ESN LV).
The incoming Board will begin their term on the 15th of July 2019. ESN wishes them all the best for the upcoming challenges!
Last but not least, over 800 young people marched through the port of Thessaloniki in a colourful Flag Parade manifesting unity in diversity, one of the core values of ESN. Relive the experience through the live-stream:
For a closer look at the AGM Thessaloniki make sure to read the daily ESNblog articles and visit https://agmthessaloniki.org/.