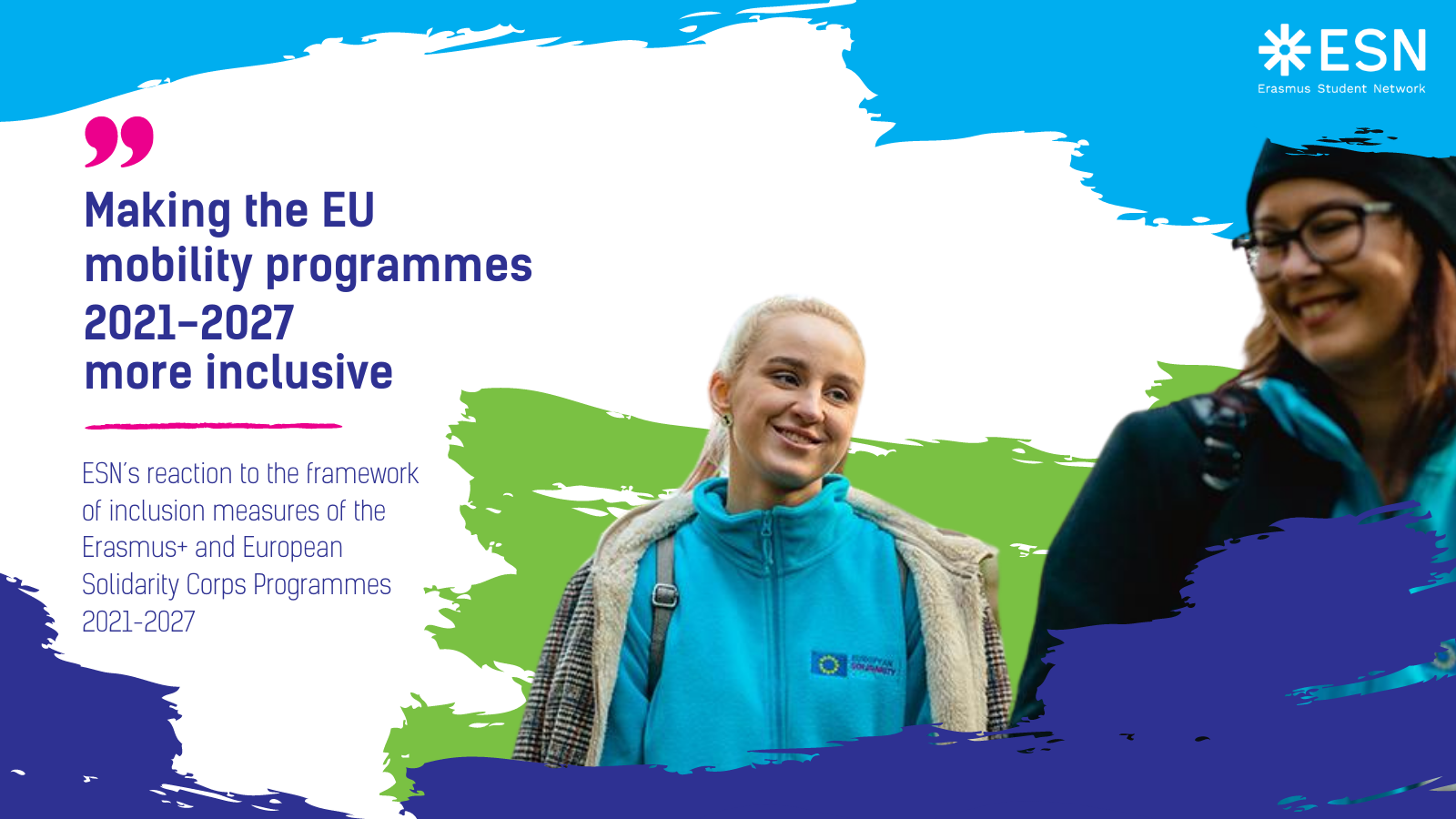 Thursday, 4 November, 2021 - 10:23
ESN´s reaction to the Commission Implementing Decision - framework of inclusion measures of Erasmus+ and European Solidarity Corps 2021-27
The Erasmus Student Network welcomes the adoption of the European Commission's Implementing Decision on the new framework of inclusion measures of the Erasmus+ and European Solidarity Corps Programmes 2021-2027 from the 22nd of October 2021, and invites all involved stakeholders to consider more concrete initiatives within the framework in order to support learners to overcome the barriers to participate in mobility programmes.
Together with many other stakeholders, ESN has been advocating for the importance of ensuring that the new Erasmus+ programme 2021-2027 places a special emphasis on inclusive mobility for all learners. The reinforcement of the Erasmus+ budget is a step in the right direction, but it will not be enough if other complementary measures are not properly put in place. 
This document provides ESN´s analysis of some of the key measures in the new framework and recommendations on their implementation. These recommendations are mainly connected to Erasmus+ mobilities in  Higher Education, but several of them apply across all sectors and programmes.
The Erasmus Student Network stands ready to support all the efforts to make mobility more inclusive at the European, national and local levels.