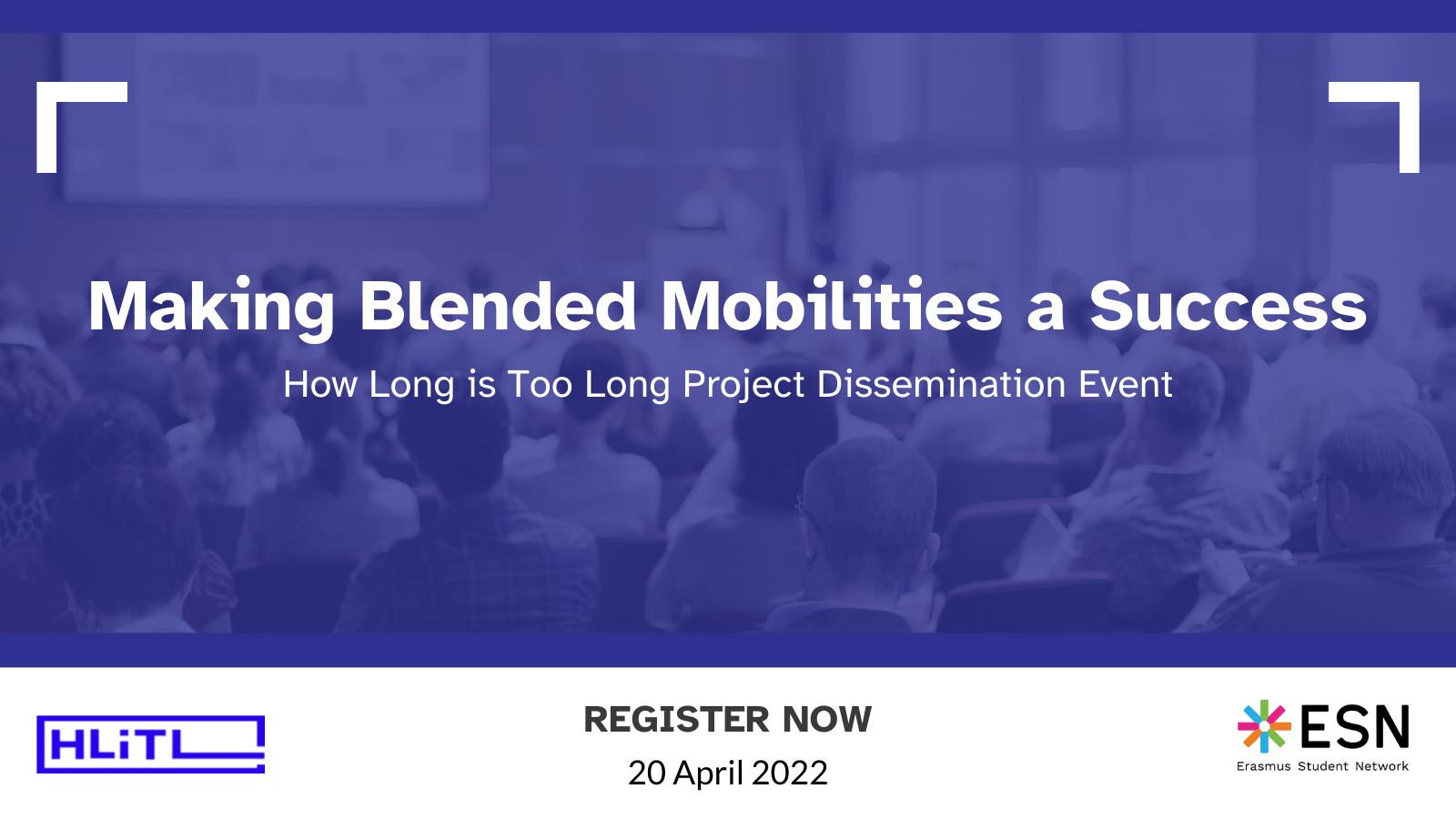 Thursday, 7 April, 2022 - 12:52
The new Erasmus+ programme and the Covid-19 pandemic made other forms of internationalisation and mobility flourish, among them the Blended Intensive Programmes (BIPs), one of the biggest novelties, as it combines online learning with short physical mobility. This new variant presents an opportunity to reach more students who, for whatever reason, cannot go on a full-time mobility programme and engages them to participate in exchange programmes without leaving their home for a long period of time.
On the 20th of April, the Erasmus Student Network will host an online event to hold a fruitful discussion on the potential and the future of Blended Mobilities Programmes as part of the How Long is Too Long project (HLITL). During the event session, desk research and recommendations for policy-makers and Higher Education Institutions will be presented on this topic. Stakeholders will have the opportunity to share their voices during a panel discussion and all participants will be able to join the debate during a Q&A session. 
The aim of the HLITL project is to enable higher education leaders to adapt and improve their mobility strategies, fostering mobility schemes with the greatest impact on students' key competences (multilingualism, digital competences, interpersonal skills, sense of European citizenship, cultural awareness), including mobility schemes mixing distance learning and physical mobility (blended learning).
This event is part of the dissemination activities of the How Long is Too Long project funded by the Erasmus+ Programme. The project consortium consists of the University of Versailles Saint-Quentin-en-Yvelines (associate member of Université Paris Saclay, France), Eötvös Loránd University (Budapest, Hungary), University of Porto, Philips Universität (Marburg, Germany), University of Lodz (Poland), European University Foundation (Luxembourg) and the Erasmus Student Network (Brussels, Belgium).
Get to know the event's agenda here.
Click here to register for the online event, on the 20th of April from 11:30 A.M. to 2:00 P.M. (CET) on Zoom.