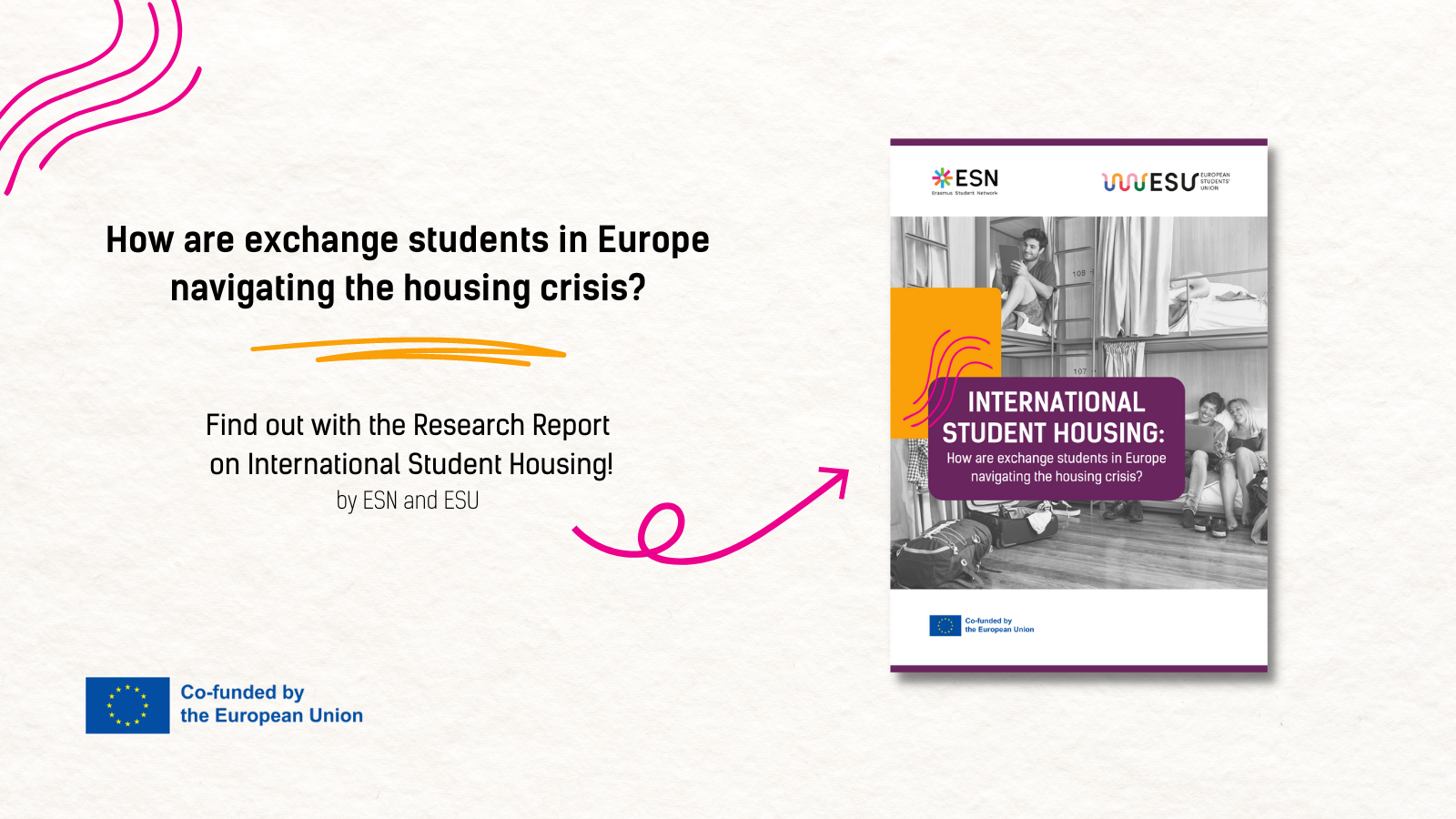 Tuesday, 11 July, 2023 - 18:37
Launch of the international student housing report: How are exchange students navigating the housing crisis?
In response to numerous reports from students across Europe expressing concerns about acute housing conditions, the European Students' Union (ESU) and the Erasmus Student Network (ESN) launched a snap survey in early November 2022. The findings of the survey seek to provide Higher Education Institutions and policymakers with an evidence-based assessment of the existing challenges and lay the foundation for new initiatives to address them together with the students.
The survey, which got almost 9000 answers in around 1 month, shows that a quarter (25%) of respondents experienced scams, proving the need for better support measures in this area. Lack of information about housing conditions (41%) and excessive deposit payments of more than 1 month (49%) are the most prevalent issues reported by students. The report shows clear differences among countries in almost all parameters. As an example, more than 38% of students going to Italy suffered scams, while only 10% of students going to Finland did.
The success of this data collection effort can be attributed to the support and collaboration of Higher Education Institutions, Erasmus+ National Agencies, student organisations, and other key stakeholders such as University networks. Their collective dedication and participation allowed for a comprehensive understanding of the housing conditions faced by exchange students.
The release of this research report marks a significant milestone in the ongoing efforts of ESU and ESN to advocate for the rights and well-being of exchange students in Europe. By leveraging the comprehensive data collected from across Europe, the organisations aim to drive meaningful change, empower students, and create a more inclusive and supportive educational environment.
Read the full report below or on Issuu.