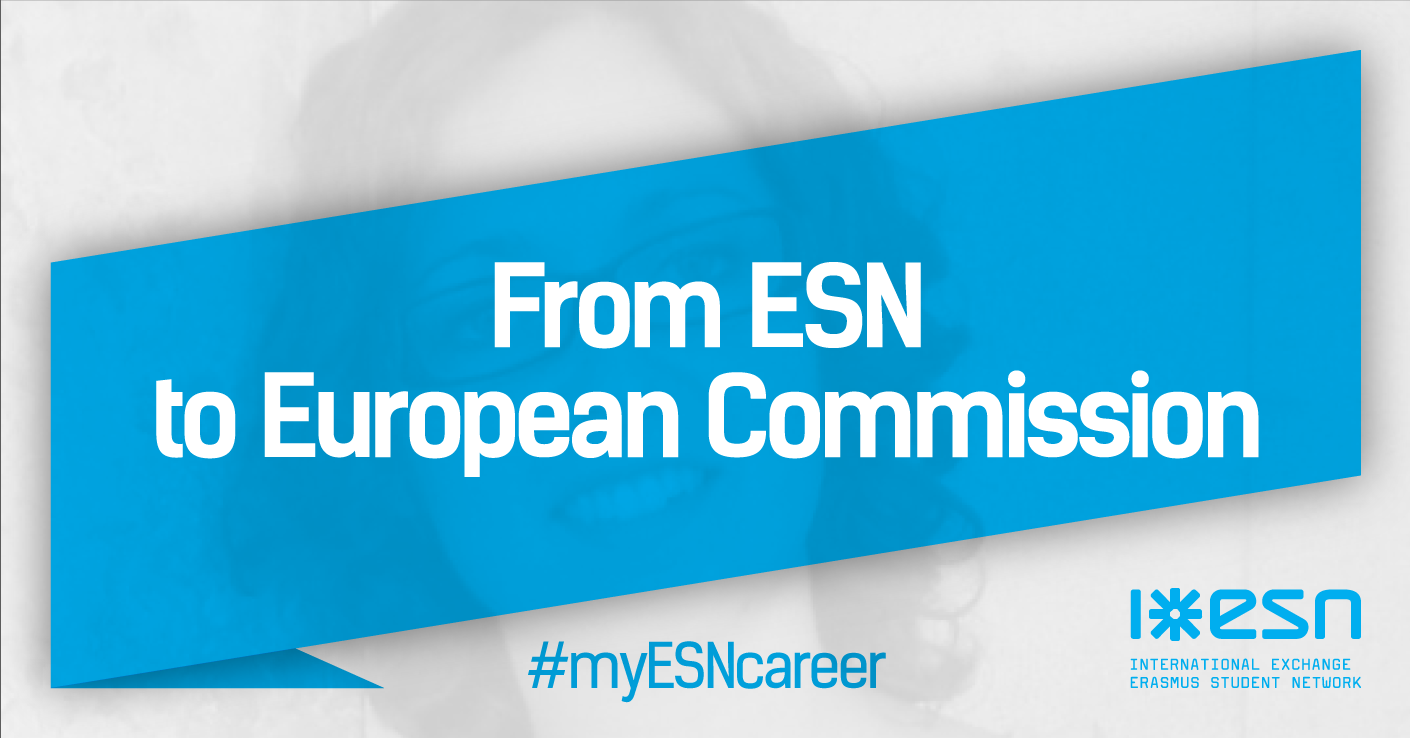 Friday, 11 March, 2016 - 15:49
Daphne Scherer is another example of a person who has used her volunteer work for ESN to her benefit. Today, she works for the European Commission.
Born in Genova, Daphne is Italian by nationality but has enjoyed a life in an international context, both through studying and working as a volunteer. Already in 2003, Daphne had her first experience abroad, when she attended a high school cultural exchange. After one year in the US, Daphne started her undergraduate degree in Italy.
However, she still wanted to be a part of an international community. Even before enrolling at the university, she joined the local ESN section. For three years, she was responsible for the Tandem project and organising language cafés. Like many ESNers, she also used the opportunity to practice her foreign language skills while volunteering.
Even after several years working for ESN locally, Daphne wasn't satisfied with her international experiences. So, for her Master's, Daphne moved to Denmark where she attended the University of Aalborg and graduated with a degree in Culture, Communication and Globalisation. ESN Denmark was a big part of her time in Aalborg. After graduating, she moved to Paris for the European Voluntary Service.  
During her EVS, Daphne got even more involved in ESN. First, through the PRIME project in 2009 where she worked on the continuous challenges concerning recognition procedures for outgoing exchange students. Daphne also worked on preparing the PRIME project in 2010, and operated as a National Representative for ESN Italy and Vice-Chair for the newly established International Committee for Education. Through her work in ESN, she got the possibility to attend the Bulgarian Education Summer Training II in Bulgaria and was part of setting up the Eduk8 project.
Her volunteer work in ESN helped her achieve her goals. More than anything, her previous experience with the PRIME project helped her gain a position at the European Commission's Directorate-General for Education and Culture. In her position, Daphne is working with higher education and Erasmus.
For Daphne, having always dreamt about working in the field of higher education, the dream has come true. She has no doubt about what helped her achieve this:
"This was always my dream and ESN gave me the opportunity to seize it!"
#myESNcareer
Written by: Jesús Escrivá Muñoz, Sara Panis, Stefan Jahnke
Edited by: Olav Mydland