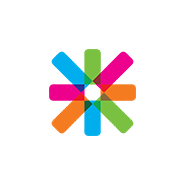 ESN International is recruiting! We're looking for a new addition to our Secretariat: a Communication and Media Intern.
ESN's interns form an essential part of our Secretariat, working together with the International Board at our headquarters in the heart of the European Quarter in Brussels. In addition, our interns enjoy the following benefits:

Free accommodation provided at the ESN House;
Transportation within Brussels covered;
Opportunity to attend at least one ESN International event outside Belgium;
Training opportunities where relevant;
A casual, friendly work environment at the largest student network in Europe and a certified provider of Excellent Quality Internships!
Successful interns are required to begin their internship in early August. Note that we require you to be eligible for an Erasmus+ grant.
The deadline for applications is 9th July at 23:59 CEST.
To apply, please visit ErasmusIntern.org for the open call for our Communication and Media Internship.