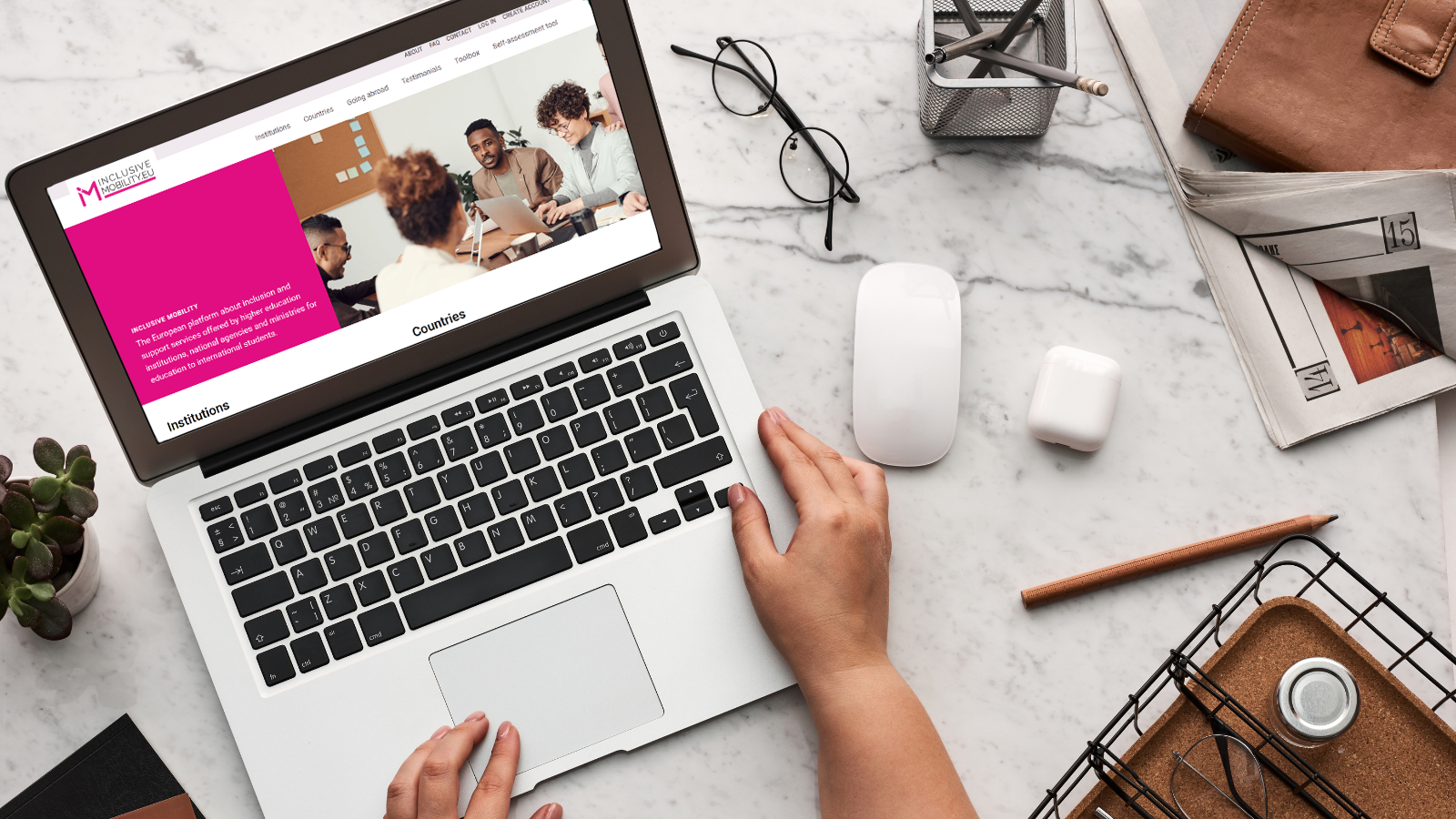 Thursday, 15 July, 2021 - 14:15
On 6 July, the Support Centre for Inclusive Higher Education in Flanders (SIHO) and the Erasmus Student Network (ESN) presented the InclusiveMobility.eu platform at the Erasmus Congress and Exhibition - ERACON 2021!
The European Association of Erasmus Coordinators (EAEC) held a session of this year's ERACON, giving a spotlight to the InclusiveMobility.eu platform and its features.
Valérie Van Hées, Project coordinator at SIHO, and Sabri Ben Rommane from ESN presented the platform and the inclusive mobility framework showcasing the many resources that the platform has to offer to benefit international students and institutions such as Higher Education Institutions, Ministries of Education and National Agencies.
The platform was created out of the need to improve the inclusivity in international mobility for students with disabilities and is being expanded to include all students from disadvantaged backgrounds. With an interactive map showing all possible destinations for students, and with country and institution-specific pages with all the info students might need, the platform is becoming Europe's one-stop-shop of inclusive mobility.
InclusiveMobility.eu also offers a self-assessment tool for institutions that want to evaluate their current inclusivity levels and receive key inputs to improve them. Institutions that register on the platform can also share their resources with other institutions and exchange good practices.
The presentation of the platform received many messages of support from the audiences who were enthusiastic about it and the sustainable co-creation process that characterises it.
If you're an internationally oriented student interested in international mobility or an institution like a higher education institution, an inclusion or disability office, a Ministry or a national agency click the button below and begin your journey with ease and impact!
Let's revolutionise inclusive mobility in Europe together!