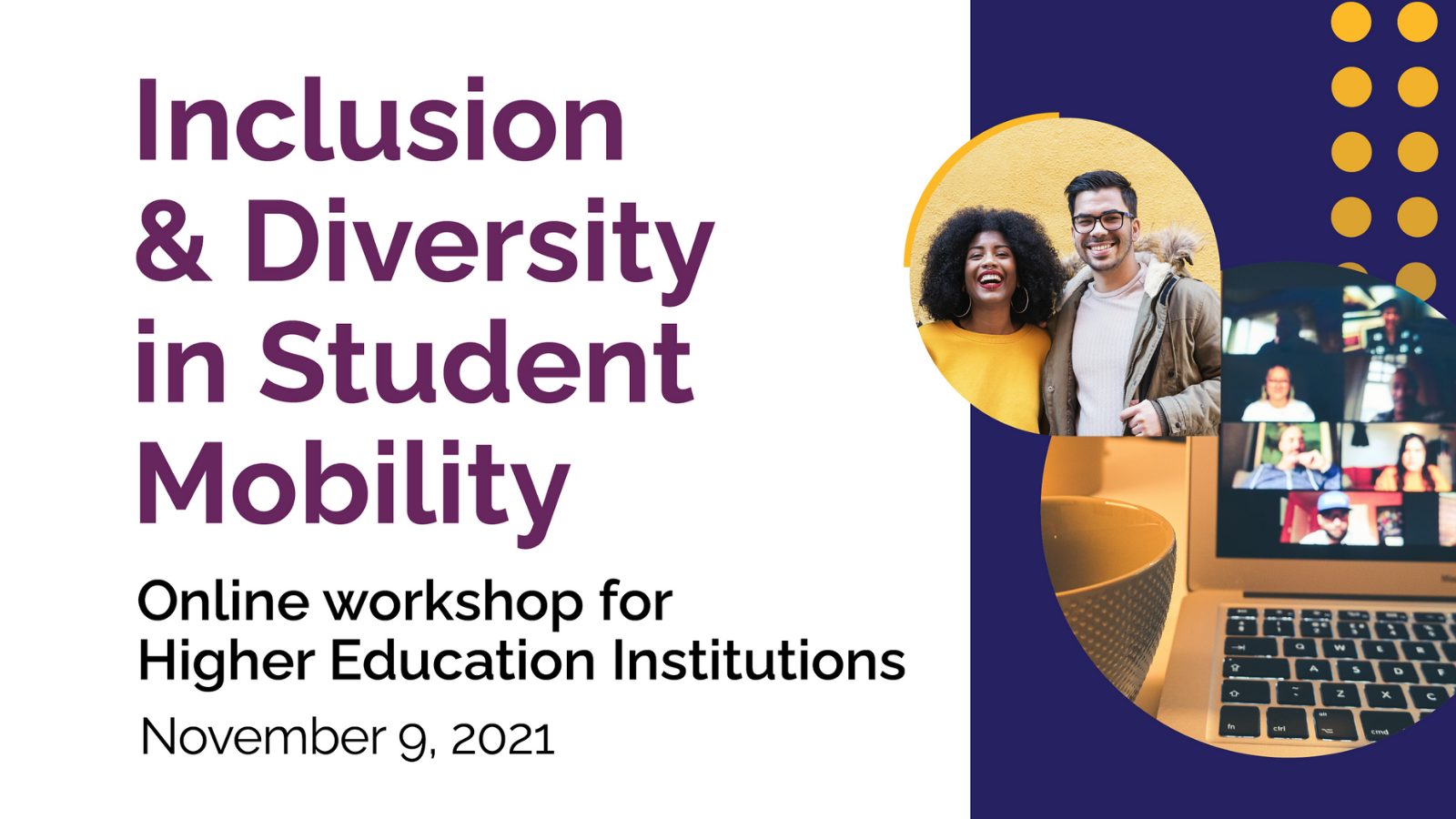 Monday, 18 October, 2021 - 10:50
The Social Inclusion and Engagement in Mobility (SIEM) project consortium is pleased to invite you to the free session "HEIs Social Inclusion Multiplier Training", taking place online on 9th  November 2021 from 14:30 to 17:00 CET.
The SIEM project aims at increasing the opportunities and chances in the lives of young people from disadvantaged backgrounds by increasing their participation in the Erasmus+ programme.
The project is a collaborative cross-European partnership between Erasmus Student Network, Universities UK International, the European University Foundation, YES Forum, Vrije Universiteit Brussel, University of Vigo, Masaryk University, University of Latvia, ESN Spain, and ESN France.
For more information on the project, please visit the SIEM project website.
About this training
The aim of this training is to provide participants with a clear understanding of how to increase the inclusive recruitment of students from underrepresented groups in international student mobility. A variety of discussion-based activities will be carried out, to facilitate knowledge-sharing and jointly create concrete avenues of action.
The training is based on the Guidelines for Inclusive Mobility Promotion and Recruitment, one of the main outputs developed by the SIEM project consortium. The Guidelines are a tool specifically designed for HEIs aiming at increasing awareness of (I) differences in the student population, (II) main characteristics of underrepresented student groups in international student mobility.
This training on Inclusion and Diversity in International Student Mobility is addressed to Higher Education Institutions. As a part of the Social Inclusion and Engagement in Mobility project, the training will focus on offering tangible tools for institutions to improve the diversity in their student mobility.
SCHEDULE
The workshop will tackle the following topics:
Institutional Inclusion and Diversity strategies in mobility
Defining Diversity profiles at your institutions
Barriers to inclusion in student mobility
Defining stakeholders to improve inclusion and diversity in mobility
Developing an inclusion action plan
Target audience
This training will be of interest to HEI representatives, in particular International Relation Officers (IROs) interested in piloting the Guidelines in their institutions.
Save your spot today!


Registrations are open until 8th of November 2021.