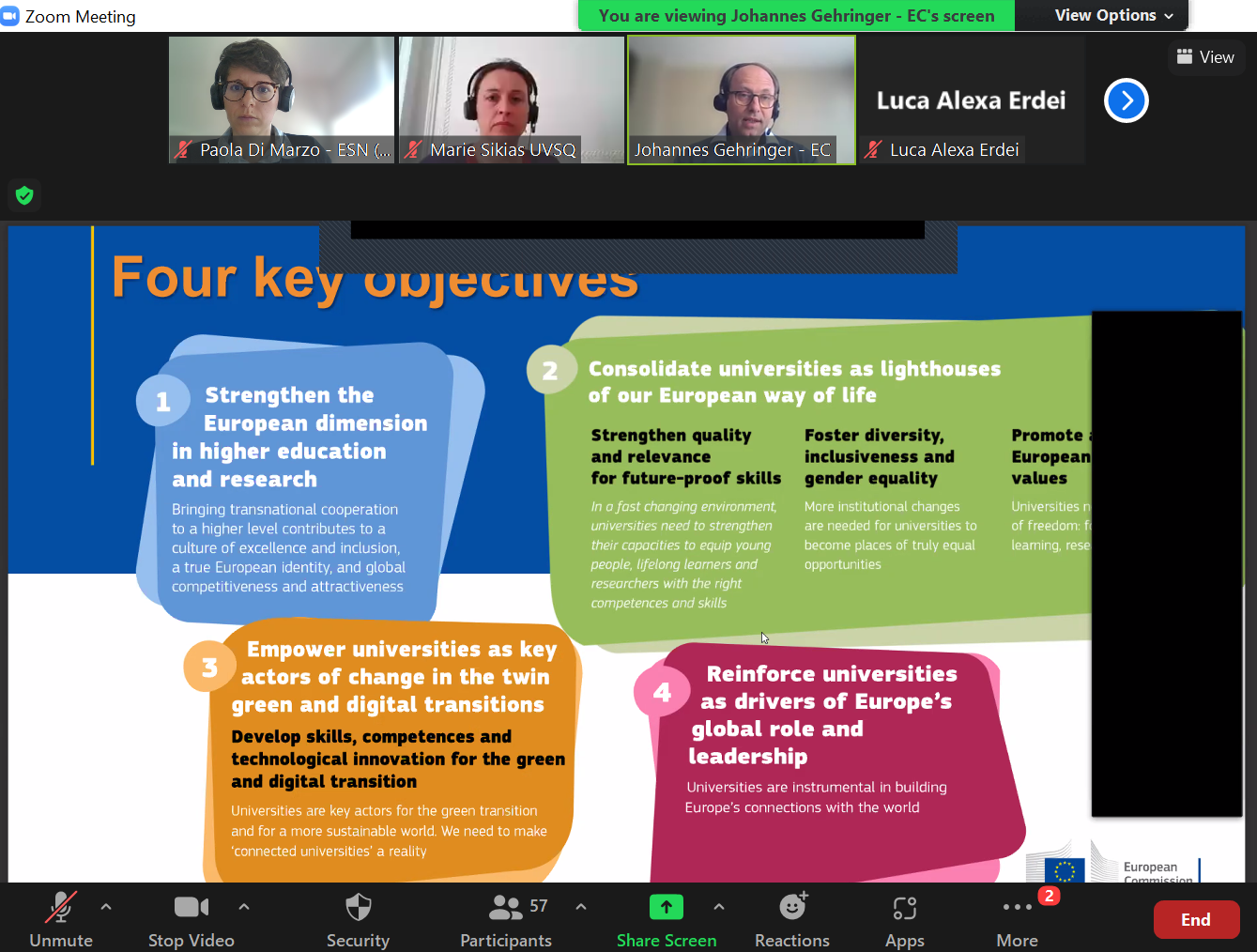 Tuesday, 3 May, 2022 - 10:13
On the 20th of April ESN together with partners organised an online session as a final part of How Long Is Too Long project. Making Blended Mobilities a Success became indeed a real success with over 60 participants taking part in the session.
The aim of the How Long Is Too Long project is to enable higher education leaders to adapt and improve their mobility strategies, fostering mobility schemes with the greatest impact on students' key competences (multilingualism, digital competences, interpersonal skills, sense of European citizenship, cultural awareness), including mobility schemes mixing distance learning and physical mobility (blended learning).
During the session project partners presented the overview of the HLITL project and research findings, an European Commission Representative explained the framework of Blended Intensive Programmes, as well as the recommendations for both Higher Education Institutions and Policy-Makers, which were presented. The participants also had a chance to ask questions and they didn't hesitate to do so.
The session ended with a fruitful discussion. The panellists from various backgrounds and organisations (ACA, ESN, DAAD, University of Alcalá) discussed the main challenges, issues and thoughts regarding the Blended Programmes. All of them expressed their hopes for this new programme and at the same time underlined that constant development and improvement of this mobility type will be crucial for it to become a real success among students and HEI staff.
The How Long is Too Long project was funded by the Erasmus+ Programme. The project consortium consists of the University of Versailles Saint-Quentin-en-Yvelines (associate member of Université Paris Saclay, France), Eötvös Loránd University (Budapest, Hungary), University of Porto (Portugal), Philips Universität (Marburg, Germany), University of Lodz (Poland), European University Foundation (Luxembourg) and the Erasmus Student Network (Brussels, Belgium).