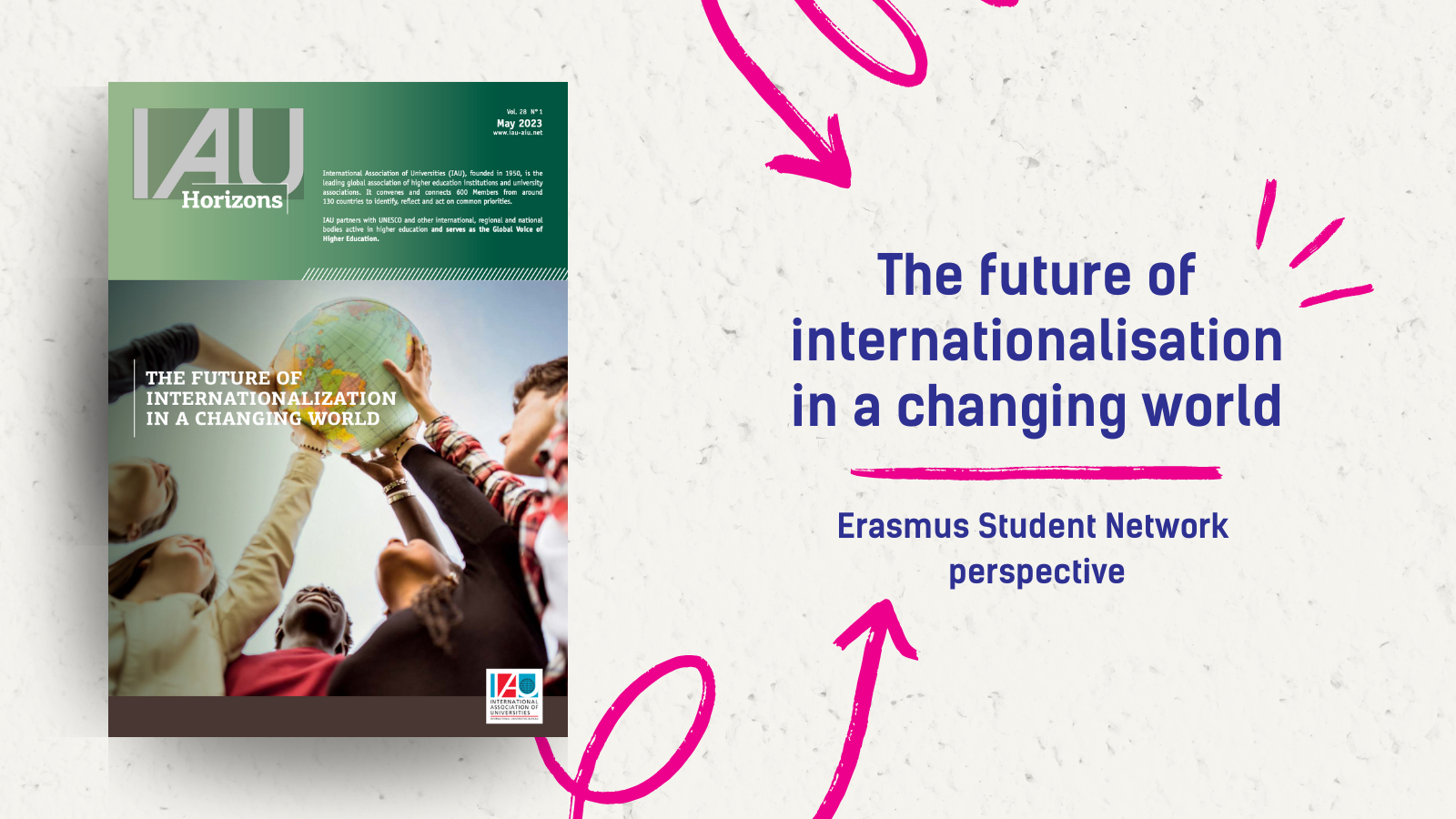 Monday, 22 May, 2023 - 12:39
The article "The future of internationalisation in a changing world: Erasmus Student Network perspective" is now published in the last edition of IAU Horizons, the magazine of the International Association of Universities, pages 30-31.
With this article, Juan Rayón González, President of ESN, and Sara Tagliabracci, Global Mobility Coordinator of ESN, wanted to give an insight into the perspective of mobile students, in a world where still there are challenges for them, quoting the article: "Participation rates remain really limited in learning mobility – in the case of the countries of the European Higher Education Area, data from 2020 shows that the rate remains below 10% on average".
As ESN, our mission is to make mobility more inclusive and accessible, connecting these opportunities with civic engagement, to make an impact on society. Therefore, the article also refers to HEIs and the support provided by them to facilitate reintegration activities and aims to explore the engagement of alumni in the local communities, possible through the help of student associations such as ESN.
Here you can find the document: