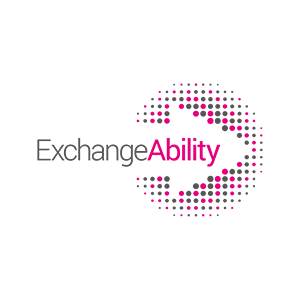 Wednesday, 23 November, 2016 - 19:31
From 28th November to 4th December, the Erasmus Student Network will rally volunteers from its 500+ sections in celebration of ExchangeAbility Week Autumn 2016.
In recognition of ESN's flagship project this year, ExchangeAbility Week is a new initiative that will bring students in Europe together through events and activities that raise awareness about obstacles faced daily by students with disabilities. The initiative aims to make Europe a more inclusive and accessible place, as well as to promote mobility to students with disabilities.
Studying abroad is becoming more popular and an ever increasing amount of students go on an academic exchange every year. However, when it comes to students with disabilities, the numbers are not increasing at the same rate. That is why the Erasmus Student Network believes it is high time to improve the conditions for these students, with a parallel goal of making ESN more inclusive and accessible as an organisation.

During ExchangeAbility Week, ESN sections from all around Europe will organise events and activities under the scope of the ExchangeAbility project, focusing this year on the topics of accessibility and inclusion.
ESN members will educate their students and fellow volunteers on the topic of disabilities and thus contribute to a more inclusive society and organisation. They will also be promoting mobility for students with disabilities, by spreading the message on the opportunities available, sharing testimonials of those who did it and by mapping the accessibility of university campuses! 
We believe that we can make a change and everyone is more than welcome to join! Since December 3rd is the International Day for Persons with Disabilities, it makes even more sense that we get together and spread the word, take action and ultimately, celebrate this week actively fighting for a world where inclusion is standard.
Join the ExchangeAbility Week Facebook Event and follow the hashtags #ExchangeAbilityWeek, #ExchangeAbility and #THISisESN to keep updated!