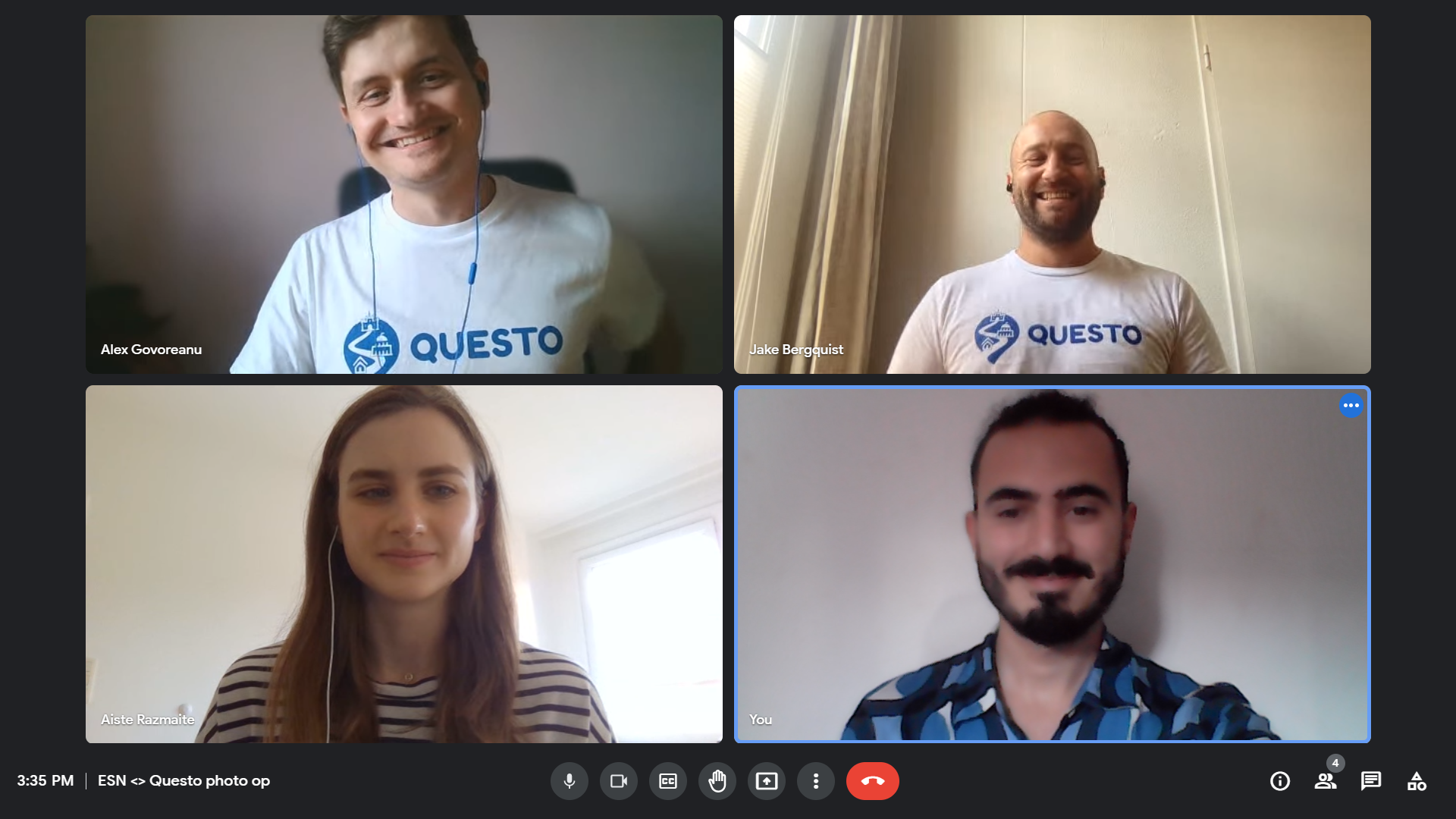 Tuesday, 21 September, 2021 - 16:38
Questo, an urban entertainment platform for city games created by talented local storytellers and the Erasmus Student Network (ESN) celebrated the launch of the new partnership on the 1st of September. This partnership will help students to discover new cities and enhance their cultural experiences. 
Questo offers students to engage in an interactive game experience for free until the 13th of October and special offers will apply afterwards. This exceptional offer will allow numerous students to discover their new city and get familiar with local communities which is crucial to every students' mobility experience. 
Questo now offers 300 games in more than 130 cities worldwide. 
Alex Govoreanu, Questo's CEO, said: 
"Questo and ESN are excited to launch this long term partnership supporting international student mobility by enabling and encouraging students to explore their new city. Through this partnership, students will discover their cities and unlock new places, learn about the city's fun and interesting history, the culture, the people and their stories - experiences that will contribute to the cultural, social and practical integration journey encountered by all new students. 

ESN students with a valid ESNcard will have access to a range of discounts across Questo's city exploration games throughout Europe. We are delighted to be engaging in this partnership within the cultural exchange sector and we look forward to welcoming many students from Erasmus Student Network throughout their academic year."
Juan Rayón González, President of ESN 2021/2022, said:
"Cultural heritage and intercultural dialogue are at the heart of the exchange experience. Erasmus students are eager to discover everything about their destinations, going beyond the usual tourist sites and continuously looking for new stories, places and people. After 18 extremely complicated months of learning mobility and culture, students are looking forward to exploring cities across Europe.

Questo will help ESNcard holders to achieve just that. Thanks to our new partnership, thousands of Erasmus students will have generous discounts to enjoy a wide range of city exploration games. These games will help to develop their connections with local communities and their awareness about the local culture, history and identity.

ESN is delighted to start this partnership with Questo, and we look forward to seeing thousands of students discovering Europe through its culture."