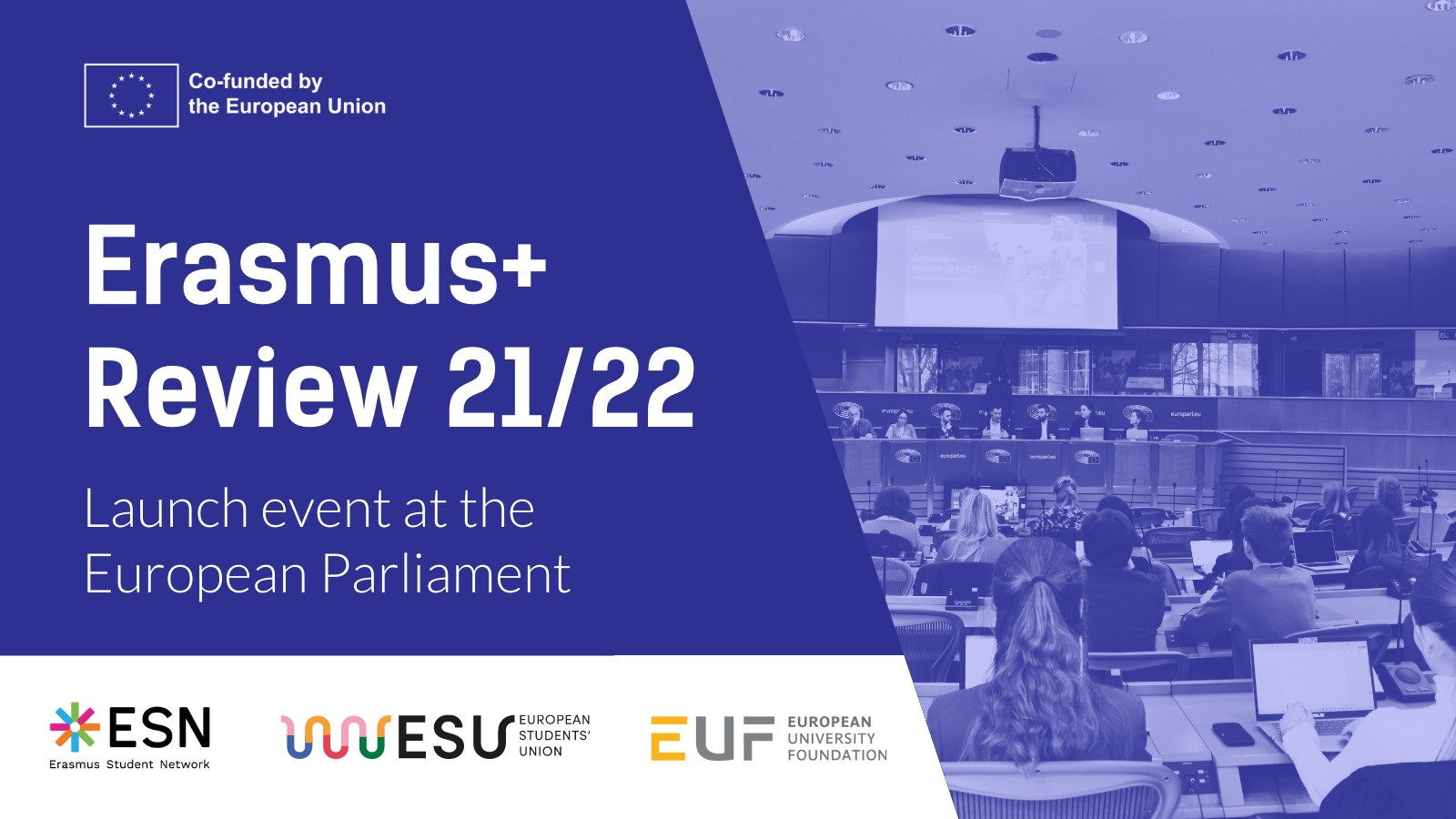 Friday, 24 March, 2023 - 11:40
In light of the ongoing evaluation process of the Erasmus+ programme 2021/2027, the European University Foundation, European Students Union, and the Erasmus Student Network have joined forces to produce a joint review of the first years of the current programme.
The report focuses on the fields of student and staff mobility and builds on the experience activities of the three organisations in the Erasmus+ programme. It analyses a range of key aspects in the implementation of the programme, such as grant systems, recognition, and the first steps in the implementation of the new horizontal priorities.
The analysis and recommendations are targeted to policymakers at the European and national level, Erasmus+ National Agencies, and Higher Education Institutions. Besides the more specific aspects related to student and staff mobility, the report touches upon transversal aspects such as Erasmus+ governance and management processes.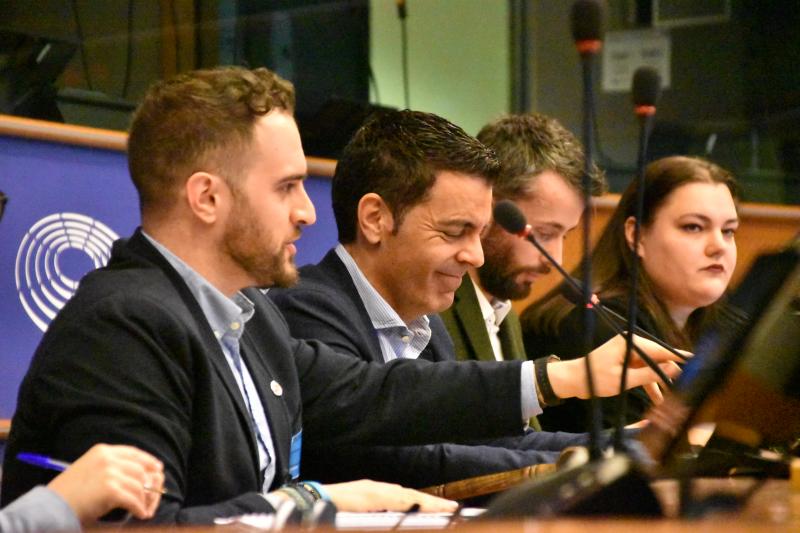 The Erasmus programme, together with cohesion policy and regional funds, is the initiative that has created the greatest sense of citizenship over the years. It is a way for students, teachers and staff to feel truly part of this project, to exchange experiences, culture and values through education. It opens a door for its participants to look beyond their territories, to discover all the opportunities that the European Union has to offer for their work and their personal lives. - MEP Marcos Ros
The launch of the report took place at an event at the European Parliament hosted by MEP Marcos Ros, a member of the CULT Committee and a strong advocate of the Erasmus+ programme. At the event, the three organisations presented the key recommendations of the report. The event also featured a presentation on the Erasmus+ Mid Term review process from Marta Gutierrez, head of the sector from the Erasmus+ coordination Unit, and a panel discussion with Vito Borrel, Erasmus+ Higher Education Team leader in the HE Unit of DG EAC, and Veronika Kupriyanova, senior policy coordinator at the Academic Cooperation Association.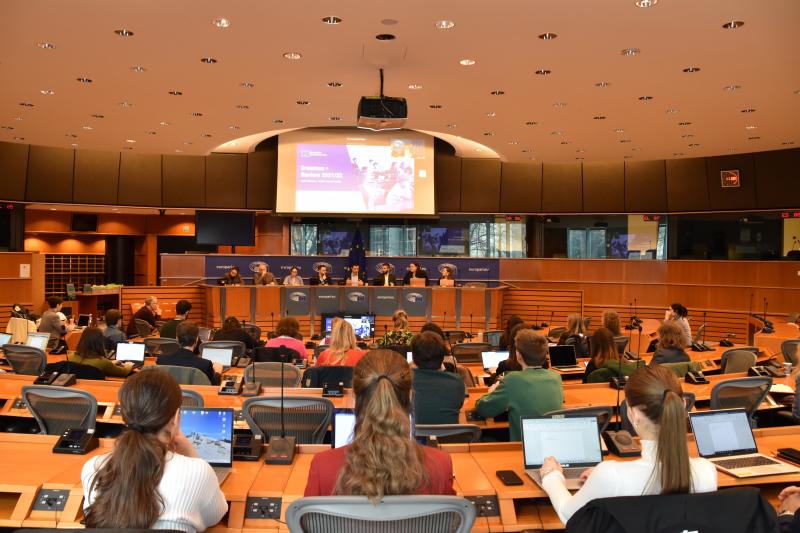 The launch event will be followed by the beginning of a new round of "Erasmus salons", a series of informal after-work events addressing relevant Erasmus+ policy debates co-organised by the three organisations in Brussels.

The presentations from the event can be accessed here.
Organisers:
| | | |
| --- | --- | --- |
| | | |
| The European Students' Union (ESU) is the umbrella organisation of 45 National Unions of Students (NUS) from 40 countries. The aim of ESU is to represent and promote the educational, social, economic and cultural interests of students at the European level towards all relevant bodies and in particular the European Union, Bologna Follow Up Group, Council of Europe and UNESCO. Through its members, ESU represents almost 20 million students in Europe. | The European University Foundation (EUF) aims to accelerate the modernisation of the European Higher Education Area. The Foundation focuses its action on five pillars and it stands for diversity and social fairness in Higher Education. The network membership counts on over 70 HEIs spread across 29 countries of the European continent. | The Erasmus Student Network (ESN) is a non-profit international student organisation. Its mission is to represent international students, thus providing opportunities for cultural understanding and self-development under the principle of Students Helping Students. |