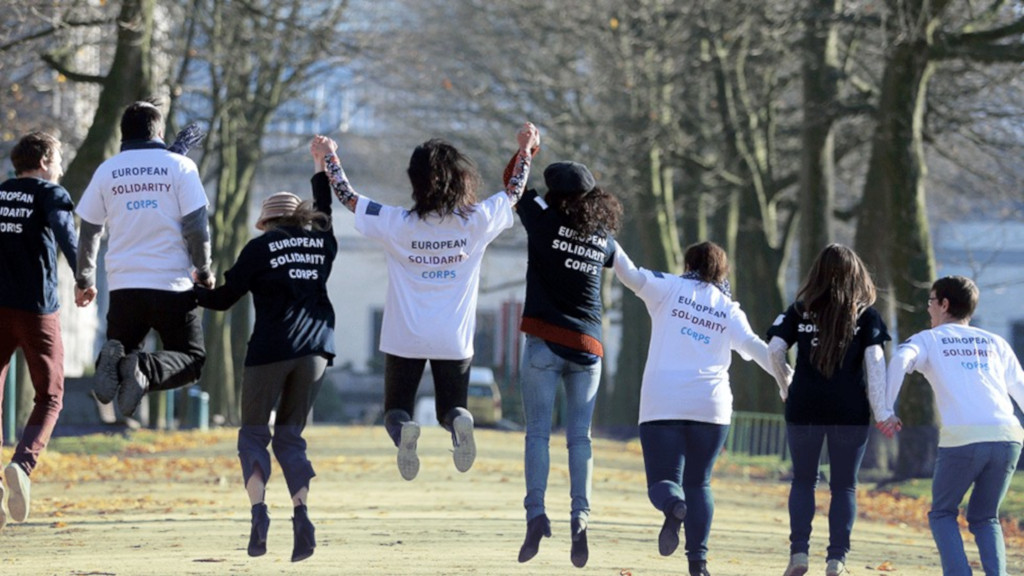 Monday, 3 July, 2023 - 16:08
The European Solidarity Corps (ESC) program plays a vital role in providing young learners with accessible and inclusive opportunities for solidarity activities. Erasmus Student Network (ESN) recently attended a stakeholder meeting organized by MEP Šojdrová, the Vice-Chair of CULT, to discuss the implementation report of the ESC programme for the Multiannual Financial Framework 2021-2023. ESN actively participated in the meeting, highlighting the importance of the ESC programme, outlining its benefits for learners and hosting organisations, and proposing recommendations for its improvement and expansion. This article provides a summary of ESN's positions presented in its opinion note.
The European Solidarity Corps (ESC) program is essential for enhancing mobility experiences, fostering intercultural understanding, and promoting youth engagement. It complements academic mobility initiatives like Erasmus+ by offering learners the chance to actively contribute to host communities and participate in long-term learning mobility in non-formal education and informal settings. ESC also benefits hosting organisations by bringing diverse talent and fresh perspectives. Additionally, ESC and Erasmus+ work together synergistically, allowing students to extend their experiences and providing mobility opportunities to a wider audience. Overall, ESC plays a crucial role in empowering young learners and building a more inclusive and collaborative European society.
ESN presented several key recommendations for improving and expanding the ESC program. Firstly, ESN stressed the importance of clearly defining the target audience to increase awareness among eligible young learners. Secondly, advocating for increased transparency and clarity in financial support to enable informed decision-making and access to necessary resources. Thirdly, proposing specific solidarity objectives to guide participants and align their efforts with the programme's goals. Fourthly, emphasising the recognition of learning outcomes, especially in the context of the European Year of Skills, to enhance participants' personal and professional development. Moreover, ESN suggested expanding the program to include non-EU participants, promoting global citizenship and cross-cultural exchange. Finally, ESN highlighted the necessity of securing adequate funding to ensure the program's successful implementation and its continued positive impact on young learners.
ESN's participation in the stakeholder meeting for the implementation report of the ESC program demonstrates the commitment to enhancing the mobility and solidarity experiences of young learners. By highlighting the importance of the ESC program, outlining its benefits, and proposing recommendations for improvement, ESN aims to contribute to a Europe that embraces solidarity, inclusivity, and collaboration. Implementing the outlined recommendations will amplify the program's impact and ensure the achievement of its objectives during the active years of the Multiannual Financial Framework (MFF) covering 2021-2023.
You can read the full report below.