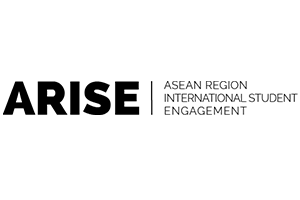 Monday, 27 May, 2019 - 10:30
32 participants from 12 universities based in 6 countries from the Association of Southeast Asian Nations  – this was the setting of the ARISE (ASEAN Region International Student Engagement) Training & Conference, held this May at the National University of Singapore (NUS) and the Asia-Europe Foundation (ASEF).
Organised by the Erasmus Student Network (ESN) and inspired by the success of the European Union's longstanding Erasmus+ programme, ARISE is a pilot initiative to empower the students to facilitate internationalisation at their home universities, and to support international students studying in countries of Southeast Asia.
The event began on the morning of Thursday 4th May with an encouraging opening speech by Ambassador Barbara Plinkert, the Ambassador of the European Union to Singapore.
In his welcome speech to participants, ASEF's Executive Director Ambassador Karsten
Wernecke highlighted the relevance of the conference to the Asia-Europe Meeting (ASEM) Process, particularly with the 7th ASEF Rectors' Conference and Students' Forum and the 7th ASEM Education Ministers' Meeting taking place later the same month.
Before the training, a panel discussion on the topic of Internationalisation at Home in Asia was hosted, featuring representatives from the Erasmus Student Network, National University of Singapore, University Kebangsaan Malaysia and the SHARE Programme.
"Students are the ambassadors of universities and their programmes, and through the exchange, this benefits higher education as a whole," Jacob O'QUINN, Manager at NUS' Global Relations/Study Abroad Office.
Following the panel, the event took on a more practical tone with a training, led by ESN trainers. Among the topics covered were Quality Mobility, Mobility Programmes in Southeast Asia, Cultural Integration and Student Support Services through non-formal education methodologies. The 3-day programme saw the exchange of practices across Asia and Europe, with participants and trainers alike sharing their experiences on interacting with international students and running volunteer-led organisations that support them, as well as collaborations between university staff and students.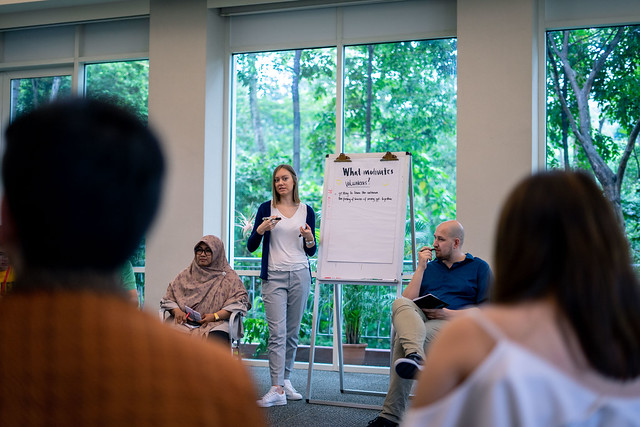 ARISE was organised by the Erasmus Student Network (ESN) in partnership with the Erasmus Mundus Students and Alumni Association (EMA) and the OCEANS (Organisation for the Cooperation, Exchange and Networking Among Students and Alumni) Network. The event was supported by the National University of Singapore (NUS) and the Asia-Europe Foundation (ASEF) and funded by the Erasmus+ Student and Alumni Alliance (ESAA).