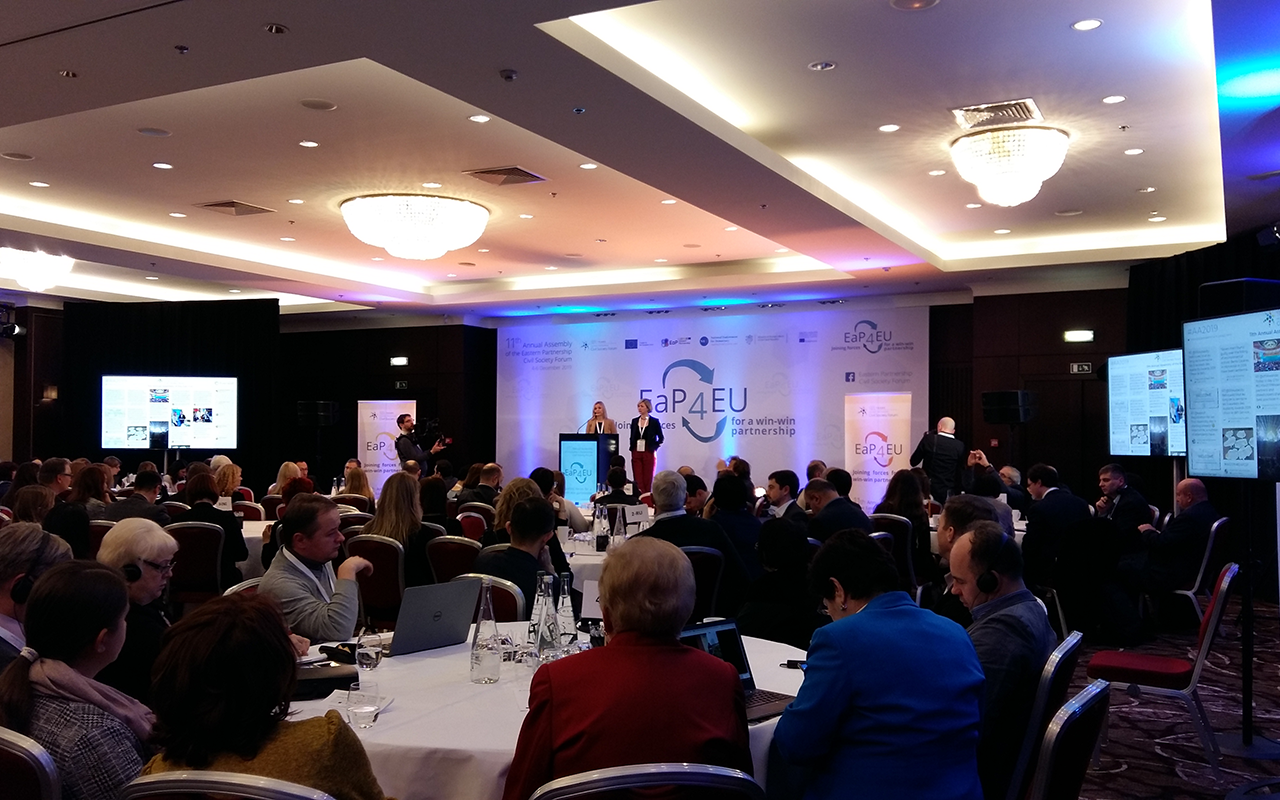 Monday, 6 April, 2020 - 12:06
Following a successful application, the Erasmus Student Network has now joined the Eastern Partnership Civil Society Forum. The EaP CSF is a non-governmental civil society umbrella organisation of civil society organisations from the European Union and from Eastern Partnership countries (Armenia, Azerbaijan, Belarus, Georgia, Ukraine, and Moldova) whose mission is to ensure effective participation of civil society in the process of planning, monitoring and implementation of the Eastern Partnership policy in constructive dialogue with the EU and EaP decision-makers.
Joining the  EaP CSF is an important step ahead for ESN as it allows us to actively engage in the activities of the Forum, to advocate jointly with the Forum and their other members and to further contribute to policy-making, and of course to exchange ideas and knowledge with like-minded organisations from EU member states and EaP countries. ESN's involvement as an EaP CSF delegate will also allow for increased student representation in the Forum's Annual Assemblies and in their working group focusing on education, youth and culture for a renewable 2-year cycle.
ESN is currently present in five out of six Eastern Partnership countries, supporting international students in Azerbaijan, Belarus, Georgia, Ukraine, and Moldova, informing local students about mobility opportunities, enhancing internationalisation at home, and empowering young people to take an active role in society. 
We are happy and honoured to be part of the EaP CSF and we are looking forward to a fruitful cooperation with the Forum and with their other members all around the EU and EaP countries!